FDA investigates applesauce brands for lead contamination
FDA investigates applesauce brands for lead contamination
FDA is investigating elevated lead levels in applesauce pouches from three brands because of adverse effects on select children. Consumer Reports also reveals heavy metal tests in 48 chocolate products, finding detectable levels of lead and cadmium in all items, prompting the FDA's Closer to Zero program targeting baby and child food.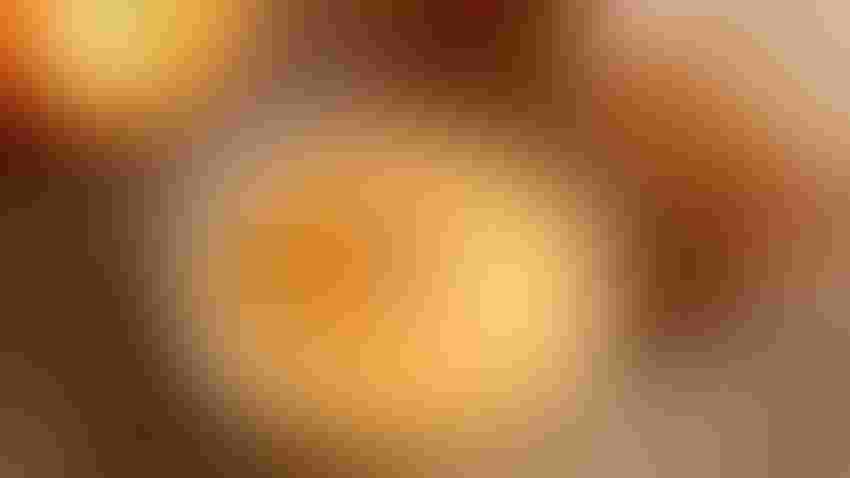 At a Glance
FDA is investigating lead levels in applesauce pouches from 3 brands, with a common factor being the presence of cinnamon.

Consumer Reports' heavy metal tests on 48 chocolate products revealed detectable levels of lead and cadmium in all items.

FDA is taking a data-driven approach to reduce contaminants with its Closer to Zero program that focuses on baby, child food.
FDA is currently investigating elevated lead levels in applesauce pouches under three different brands: WanaBana, Schnucks and Weis. As of Nov. 13, there have been 22 reports of illnesses potentially linked to recalled products submitted to FDA. Also, the recalled products all contain cinnamon.
On Oct. 25, 2023, Consumer Reports revealed the results of their heavy metal tests in chocolate products. Forty-eight products in seven categories—cocoa powder, chocolate chips, milk chocolate bars, dark chocolate bars, and mixes for brownies, chocolate cake and hot chocolate—were subjected to testing from major manufacturers, including Hershey's, Ghirardelli and Nestlé. According to the test results, all 48 products had detectable levels of lead and cadmium. One-third of the products had levels of concern for at least one of the heavy metals.
While lead is toxic and can affect people of any age, children are most susceptible to lead toxicity. FDA is trying to reduce dietary exposure by taking a multifaceted, data-driven approach to reduce contaminants like lead and cadmium. The program, Closer to Zero, prioritizes foods commonly eaten by babies and young children. On Jan. 24, the agency announced a draft guidance for industry on action levels for lead in processed foods that are intended for babies and children under two years of age.
Because of these efforts, Trevor Craig, corporate director of technical training and consulting at Microbac Laboratories Inc., said, "Lead in food has been progressively going down. When they first discovered that this was a concern, they tested it, and it was everywhere. So, they put in regulations and testing requirements on high-risk foods. And because of that, you see that the lead in food had been decreasing.
Also, I think you're finding it's always been there," he explained. "We're starting to test different foods and we're finding it in different foods. It's not necessarily that it's increased. I think it's that we're increasing our testing, which is great. You don't know you have a problem if you don't test for it."
Craig suggested that testing chocolate may be a relatively new undertaking that has made us aware of the presence of contaminants that are not new to the products. By testing and learning the sources of contamination and identifying high-risk ingredients, action can be taken to control the risk.
Microbac Laboratories Inc. has the capability to test for a lot of metals, including dietary nickel and copper. The most common metals tested are cadmium, arsenic, lead and mercury. These are considered the "big four" heavy metals and are commonly grouped together in a panel.
The challenge is that heavy metals are ubiquitous. World Health Organization (WHO) points out that lead is naturally occurring in the Earth's crust. Craig adds that heavy metals are just elements that you find in nature.
Although industry and the use of pesticides have increased the presence of heavy metals in the environment, it's important to remember that they are naturally occurring. "Plants and animals absorb heavy metals from the environment," Craig said. "You see it in fish. If you're pregnant, they tell you not to eat certain types of fish because of the mercury [contained] in them. Those types of things are very well known. You see it in things like root vegetables. Carrots have been known to have it. Sweet potatoes, those type of things. But we also see it in apples, which is this puree that we're talking about specifically. I think it comes from cinnamon, which is a spice, but apples are also a concern."
The National Confectioners Association (NCA) issued a response to the Consumer Reports article in an Oct. 25 press release: "Chocolate and cocoa are safe to eat and can be enjoyed as treats as they have been for centuries. Food safety and product quality remain our highest priorities and we remain dedicated to being transparent and socially responsible."
Moreover, NCA referenced a 2018 California Proposition settlement. "The Consent Judgment established concentration levels for both lead and cadmium that supersede the OEHHA MADLs for cocoa and chocolate products. In Aug. 2022, we released with As You Sow a three-year study on this subject."
Research identified the ways in which these contaminants enter cocoa plants. Cadmium is absorbed through the plants' roots. Lead, present in soil and dust, adheres to the outer shells of the cocoa beans. Based on findings from the study, experts provided recommended cadmium and lead reduction measures for the industry to consider implementing.
Subscribe and receive the latest insights on the healthy food and beverage industry.
Join 30,000+ members. Yes, it's completely free.
You May Also Like
---