FDA issues new draft guidance on lead in juice
FDA issues new draft guidance on lead in juice
As part of efforts to reduce potentially toxic chemicals—particularly in food and beverage consumed by young children—FDA issued new draft guidance to address lead levels in juice and juice products.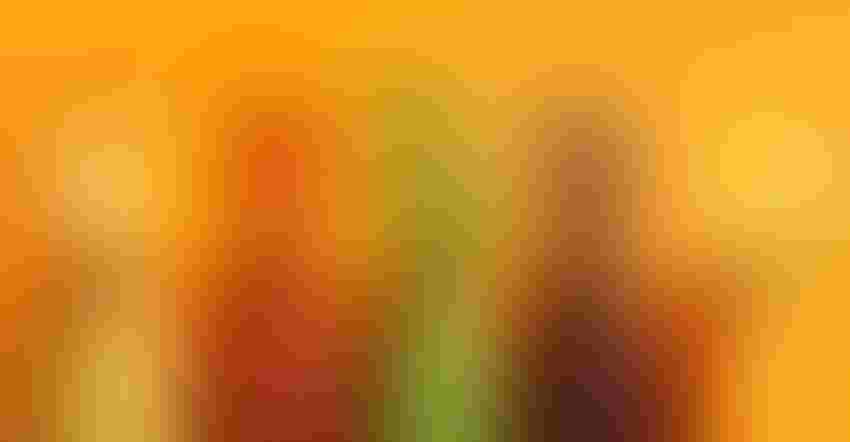 FDA has taken steps to limit lead in single-strength (not from concentrate or reconstituted with water) apple juice, and other single-strength juices and juice blends. On April 27, 2022, FDA issued draft action levels for recommended limits of lead in juice. The Action Levels for Lead in Juice: Draft Guidance for Industry provides draft action levels of 10 parts per billion (ppb) for lead in single-strength apple juice and of 20 ppb for lead in all other single-strength juice types, including blends containing apple juice. If finalized, these guidelines would replace the current level of 50 ppb described in the Guidance for Industry: Juice Hazard Analysis Critical Control Point Hazards and Controls Guidance (Juice HACCP Guidance), First Edition.
This draft guidance is part of FDA's Closer to Zero Action Plan, an iterative approach to decreasing toxic elements in foods eaten by babies and young children to reduce exposure to arsenic, lead, cadmium and mercury. The availability of data and additional research necessary for these four toxic elements are different. Because of currently available data, FDA has begun by proposing action levels for lead. In the future, the agency will cycle through the remaining toxic elements, providing recommendations in accordance with the data as information is gathered. Children are the focus of the action plan because their smaller body sizes and metabolism make them more vulnerable to the negative health effects of these elements.
Prior to implementing Closer to Zero, FDA had released similar draft guidelines, such as 2013's Draft Guidance for Industry: Action Level for Arsenic in Apple Juice that established recommended levels of no more than 10 micrograms/kilogram (µg/kg) or 10 ppb action level for inorganic arsenic in apple juice. However, the continued presence of toxic metals in juice has led to the need for an iterative approach to progressively reduce these levels—what FDA calls a "cycle of continual improvement."
A 2019 study by Consumer Reports found that almost half of tested fruit juices contained elevated levels of heavy metals such as cadmium, lead, mercury and inorganic arsenic. Grape juice and juice blends had the highest average levels of these contaminants, and organic juices did not have lower levels of heavy metals. Exposure to heavy metals can put children at risk for lowered IQ, diabetes and cancer, but the effects are not limited to children. "Five of the juices we tested pose a risk to adults at 4 or more ounces per day, and five others pose a risk at 8 or more ounces," said James Dickerson, Ph.D., chief scientific officer for Consumer Reports.
At one time, lead was used to solder the seams of metal cans that held food and beverages, leading to lead leeching into the food supply. In 1993, an emergency action level of 80 ppb and above was established for lead in juice packed in lead-soldered cans (which were ultimately prohibited for use for packing foods). In 2001, following the example of the Codex Alimentarius Commission, FDA adopted 50 ppb as the recommended level not to be exceeded for lead in juice. Over a decade later in 2012, the U.S. once again joined with Codex to reduce the lead maximum limit for most fruit juices from 50 ppb to 30 ppb (grape juice was lowered from 50 ppb to 40 ppb, and fruit juices made from berries and small fruits remained at 50 ppb).
According to FDA, "Neurological effects of lead exposure during early childhood include learning disabilities, behavior difficulties and lowered IQ. Lead exposures also may be associated with immunological, cardiovascular, renal and reproductive and/or developmental effects." In adults, prolonged lead exposure is connected to kidney dysfunction, hypertension and neurocognitive effects. Some lead in food is naturally occurring, so it is impossible to completely remove lead from the food supply. This lead still presents an imminent danger to health. CDC recommends doctors begin monitoring blood lead level in children measured at or above 3.5 micrograms per deciliter (µg/dL), but no safe blood level has been identified.
The focus on lead in juices and juice products reflects FDA's larger focus on reducing toxic chemicals in food, particularly in food and beverages consumed by young children. A recent topic of much concern has been toxic chemicals in baby food. A 2020 study by Healthy Babies Bright Futures (HBBF) tested 168 baby foods and found that 95% contained toxic chemicals such as arsenic and lead. The U.S. House of Representatives Subcommittee on Economic and Consumer Policy Committee on Oversight and Reform published a report on Feb. 4, 2021 titled "Baby Foods Are Tainted with Dangerous Levels of Arsenic, Lead, Cadmium and Mercury."
"According to internal company documents and test results obtained by the Subcommittee," the report stated, "commercial baby foods are tainted with significant levels of toxic heavy metals, including arsenic, lead, cadmium and mercury."
The past three years have seen a renewed interest in reducing toxic elements in food and beverages, and an increased amount of press coverage and statements by action groups— leading FDA to take increasingly assertive action addressing this issue.
"As we outlined in the Closer to Zero action plan, the agency is increasing targeted compliance activities as part of our efforts to monitor levels of these elements in foods through the FDA's Total Diet Study, Toxic Elements in Food and Foodware program and sampling assignments," said Susan Mayne, Ph.D., director of FDA's Center for Food Safety and Applied Nutrition (CFSAN). "In addition, our work in this important area of food safety will progress with advancements in science. For example, action levels may be progressively lowered over time, as appropriate, to make continual improvements in reducing the levels of lead, arsenic, cadmium and mercury in foods eaten by babies and young children."
Subscribe and receive the latest insights on the healthy food and beverage industry.
Join 30,000+ members. Yes, it's completely free.
You May Also Like
---