FDA still allowing toxic products on shelves with sluggish response to heavy metals in baby food
FDA still allowing toxic products on shelves with sluggish response to heavy metals in baby food
There are many problematic aspects of FDA's approach to solving the acute issue of toxic metals in baby food, writes Jonathan Sharp of Environmental Litigation Group P.C. in Birmingham, Alabama.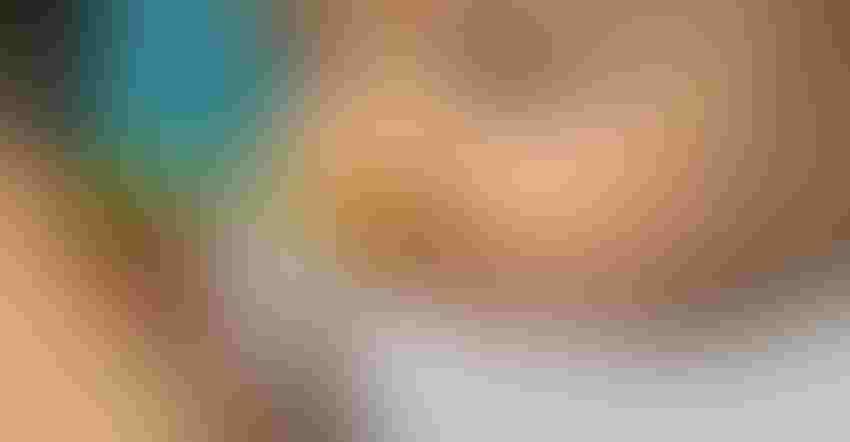 On February 4, 2021, a congressional report exposed four major baby food companies, and parents of infants and toddlers were outraged. The Subcommittee on Economic and Consumer Policy, which Congressman Raja Krishnamoorthi led throughout the investigation, found the manufacturers' raw ingredients to exceed the safe arsenic limit by 91 times, the maximum lead limit 177 times, and the safe cadmium limit by 69 times.
Exposure to such tremendous concentrations of toxic metals is strongly linked to autism and other neurodevelopmental disorders and other issues, such as cognitive damage, lower IQ, cerebral palsy, ADHD, learning disabilities, behavioral abnormalities, and speech, vision and hearing impairment. Therefore, parents had a good reason to be appalled upon hearing the news and, understandably, expected FDA to take action immediately.
However, the agency developed the Closer to Zero plan, a strategy to "reduce exposure to arsenic, lead, cadmium and mercury from foods eaten by babies and young children to as low as possible." Unfortunately, there are many problematic aspects of FDA's approach to solving the acute issue of toxic metals in baby food. Perhaps the most severe one is that it would not come to fruition in its entirety until 2024 or even later.
Why is FDA taking so long to address the problem?
The Closer to Zero plan entails four steps, at least two of which are unnecessary. More specifically, the first two steps of the strategy—"evaluating the scientific basis for action levels" and "proposing action levels"—are redundant since the Baby Food Safety Act of 2021, a bill proposed by Rep. Krishnamoorthi on March 25, 2021, has already determined the safe limits for each of the heavy metals of concern by consulting with medical experts and health agencies. The maximum allowable limits are 10 ppb for arsenic, 5 ppb for cadmium, 5 ppb for lead and 2 ppb for mercury. Consequently, FDA no longer needs to determine the safe limits for the toxic metals in baby food.
Only the third step of the Closer to Zero plan implies worthwhile action, namely evaluating the "achievability and feasibility of action levels," which FDA must do so that it makes sure all baby food manufacturers in the U.S. have the necessary measures to keep the concentration of toxic metals in their products below the maximum allowable limit. Baby food companies can take a number of practical steps to drastically lower the level of heavy metals in their finished products, such as selecting rice only from crops grown on soil with a reduced concentration of arsenic, growing crops with natural soil additives instead of chemical, and using food strains unlikely to absorb toxic metals.
The Closer to Zero plan is so lengthy because it addresses one toxic metal in one type of baby food at a time, setting timelines accordingly. For instance, the agency's deadline to propose draft action levels for arsenic is April 2024. Yet, there is no deadline for cadmium and mercury. This is a big problem. Nevertheless, FDA's strategy to tackle the issue of heavy metals in baby food has a lot more shortcomings, such as failing to consider the cumulative health impact of toxic metals on neurodevelopment when setting limits, not being transparent by updating its website with new testing data promptly, failing to define what the terms "as low as possible" and "children's food" mean, not being consistent in informing parents there is no safe concentration of lead in children's blood, and failing to move up deadlines for arsenic and cadmium action levels.
Practical advice for baby food companies on toxic metals in their products
Unless the Baby Food Safety Act of 2021 becomes effective, FDA will take a while to implement safe limits for arsenic, cadmium, lead and mercury in infant and toddler food. Therefore, baby food company owners who want to keep their business ethical by manufacturing clean, safe products for children can enforce a series of effective practices, such as:
• Periodically test for heavy metals in both ingredients and finished products if this is not already a practice of their company. While the cost of testing a sample ranges between $50 and $100, they can sign a great agreement with a laboratory that will offer regular quality toxic metals testing for a much lower price.
• Alternatively, they can choose to test the baby food their company produces by using the method approved by FDA.
• Testing the packaging of products is also very important, so baby food company owners should make sure they implement this practice, too. They should test the packaging that comes in contact with food anywhere along the supply chain for heavy metals regularly through a CPSC (Consumer Product Safety Commission)-accepted, third-party certified lab that checks for all toxic metals that could exist in a large concentration in the material the packaging is made of.
Every baby food facility that must comply with the Food Safety Modernization Act (FSMA) must also implement the Hazard Analysis Critical Control Point (HACCP) and undergo preventive controls. As a management system recognized internationally that addresses food safety through the analysis and control of biological, chemical and physical hazards, HACCP ensures the safety of consumers—in this case, infants,and toddlers—by helping companies avoid toxic agents such as heavy metals in their food.
More practical advice for baby food company owners includes:
• Putting clear labels on the products, even if they contain ingredients that are not very healthy, which will gain the trust of consumers.
• Ensuring the facility is kept clean 24/7 by hiring the right people to take care of this job.
• Recalling a line of baby food products as soon as they receive the positive test results for one or multiple toxic metals, which will most likely spare the baby food company liability if the owner willingly takes the affected lots of food off the market.
• Working with trustworthy and competent people who are licensed or accredited to do their job will help baby food company owners make sure no foul play will take place.
Jonathan Sharp is CFO at Environmental Litigation Group P.C., headquartered in Birmingham, Alabama. Among many other clients, the law firm specializes in toxic exposure and assists parents whose children developed autism due to eating tainted baby food.
Subscribe and receive the latest insights on the healthy food and beverage industry.
Join 30,000+ members. Yes, it's completely free.
You May Also Like
---