FDA to host public hearing regarding recalls in September
FDA to host public hearing regarding recalls in September
The agency scheduled a free public meeting focused on modernizing product recalls, which can be attended in-person or virtually on Sept. 29.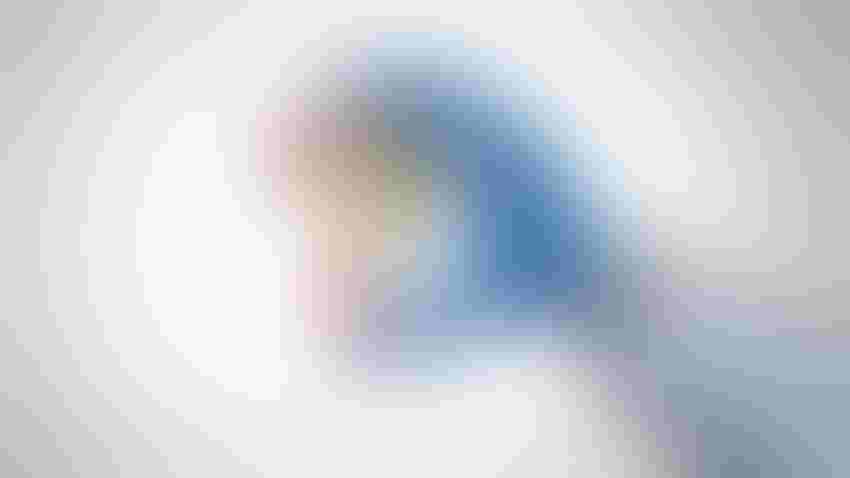 At a Glance
The meeting will take place in Silver Spring, Maryland.

It will provide insight into recall preparations, processes and strategies.

The agency is accepting public comments until Oct. 27.
As FDA prepares to enforce the Food Traceability Rule in 2026, the agency is addressing the ultimate end goal of that law: swift product recalls. On Sept. 29, 2023, FDA is hosting a free public meeting.
The "Modernizing Food and Drug Administration Recalls Listening Session" requires registration to attend in-person in Silver Spring, Maryland, or virtually. Anyone can register at any time before or during the listening session, but to be able to speak or attend in-person, registration must be completed by 6 p.m. EDT on Sept. 1.
FDA is establishing a public docket (FDA-2023-N-2393) for the listening session. Public comments will be accepted until 11:59 p.m. EDT on Oct. 27. A transcript of the listening session will be posted on FDA.gov sometime after the event.
Participants are encouraged to address any relevant topics related to recall modernization of FDA-regulated products. However, the agency offers these examples:
General recall preparations/contingency planning

Creating successful recall strategies, including methods to reach underserved communities

Strategies for public warning, including press releases, social media and other communication tools

Increasing efficiency and effectiveness of recall information exchange

Ensuring effective recalls

Strategies for reducing recall recurrence for similar situations
Recall provisions were incorporated in the Food Safety Modernization Act (FSMA) of 2011. FSMA gave FDA the authority to order a party to recall food when FDA determines there is a reasonable probability the food is adulterated or misbranded and will cause adverse health effects or death. Prior to that, food recalls were voluntary actions by the responsible parties. Each year, FDA reports mandatory recalls of food products to Congress.
Since FSMA was enacted, FDA issued a mandatory recall of food just once. Powdered kratom from Triangle Pharmanaturals LLC was recalled after several samples were found to be adulterated with salmonella. In two other cases, FDA began use of its mandatory recall authority, but the companies instead launched voluntary recalls.
To date in 2023, FDA recorded nearly 140 recalls of regulated products. Most involve undeclared allergens, but potential foodborne illness is of grave concern. Almost one-quarter (17%) of recalls were related to Listeria monocytogenes, though in many cases it was reported as potential contamination rather than confirmed.
Although industry has successfully initiated voluntary recalls, when FDA is involved following a foodborne illness outbreak, it doesn't always find a straight and navigably supply chain. The 2018 multi-state outbreak of E. coli in romaine lettuce is a case in point.
The outbreak began on Nov. 1, 2018, and caused 62 reported illnesses in 15 states and the District of Columbia before it was declared over on Jan. 9, 2019. Twenty-five people were hospitalized and no deaths were reported. Once FDA and CDC identified romaine lettuce as the vehicle of transmission, traceback proved exceptionally challenging. Seventeen farms and 15 fields in multiple Californian counties were suspected. Their lettuce went to processors, which shipped it to 14 distribution centers. From there, it entered 15 points of service. FDA experienced difficulties in obtaining records through each step in the supply chain. In some instances, the agency had to rely on interviews to gather informational data.
FDA's final rule on traceability records established recordkeeping requirements that contain key data elements associated with critical tracking events so that manufacturers, processors, packers or distributors can provide information to FDA within 24 hours.
Once the traceability component of a traceback exercise is ensured, FDA's next step is to modernize recalls, beginning with the hearing on Sept. 29.
Cindy Hazen has more than 25 years of experience developing seasonings, dry blends, beverages and more. Today, when not writing or consulting, she expands her knowledge of food safety as a food safety officer for a Memphis-based produce distributor.
Subscribe and receive the latest insights on the healthy food and beverage industry.
Join 30,000+ members. Yes, it's completely free.
You May Also Like
---