FDA warning letters target marketers of delta-8 THC
FDA warning letters target marketers of delta-8 THC
The regulatory actions could have a chilling effect on the U.S. market for delta-8 THC, which FDA says features "intoxicating" and "psychoactive" effects and could harm consumers.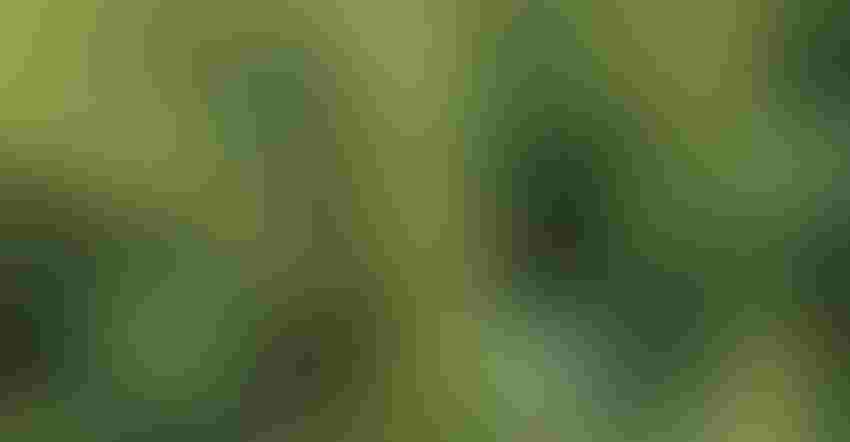 FDA on Wednesday warned five marketers of delta-8 THC (tetrahydrocannabinol) that disease claims and other marketing statements rendered their gummies, chocolates and other products unapproved new drugs.
The regulatory actions could have a chilling effect on the U.S. market for delta-8 THC, which FDA says features "intoxicating" and "psychoactive" effects and could harm consumers. This is the first time FDA has delivered warning letters to marketers of delta-8 THC products, although the agency previously warned about "serious health risks" associated with delta-8 THC.
The companies who received the letters could be subject to legal action, including an injunction and/or a seizure of their products, if they fail to address the purported violations of law identified by FDA, the agency said. FDA requested written responses from the companies within 15 working days, disclosing how they will address the infractions and prevent them from reoccurring.
The letters were sent to ATLRx Inc., BioMD Plus LLC, Delta 8 Hemp, Kingdom Harvest LLC and M Six Labs Inc. from FDA's Center for Drug Evaluation and Research (CDER). None of the companies immediately responded to emails from Natural Products Insider.
Delta-8 THC has been identified in the cannabis sativa L. plant, although it is not found naturally in significant amounts, and concentrated amounts of it are usually made from hemp-based CBD (cannabidiol), according to an FDA news release announcing the warning letters.
FDA has received reports of adverse events associated with delta-8 THC products from consumers, healthcare practitioners and law enforcement. Some of the reports led to hospitalization or emergency room treatment, FDA said. Poison control centers also have received exposure cases related to delta-8 products and described safety concerns in alerts about them, the agency added.
"The FDA is very concerned about the growing popularity of delta-8 THC products being sold online and in stores nationwide," FDA Principal Deputy Commissioner Janet Woodcock, M.D., said in the news release. "These products often include claims that they treat or alleviate the side effects related to a wide variety of diseases or medical disorders, such as cancer, multiple sclerosis, chronic pain, nausea and anxiety."
In the warning letters, FDA asserted the companies are marketing their delta-8 THC products as unapproved treatments for medical conditions or for other therapeutic uses. In addition, FDA identified drug misbranding violations since labels failed to include adequate directions for use as a drug.
Also, FDA said delta-8 THC was improperly added to such food as caramels, chewing gum, chocolate, gummies and peanut brittle. The agency contends CBD and delta-8 THC are unapproved food additives for use in any animal or human food product.
Many of the letters identified additional violations of the Federal Food, Drug & Cosmetic Act (FDCA). They included marketing CBD products claiming to treat medical conditions in animals and humans, promoting CBD products as dietary supplements, and adding CBD to animal and human foods, FDA said.
The warning letters were issued after a new study warned THC-containing snacks that mimic popular snack brands and products could unintentionally attract children.
"It is extremely troubling that some of the food products [containing delta-8 THC] are packaged and labeled in ways that may appeal to children," Woodcock, who previously served as Acting FDA Commissioner, said in the press release. "We will continue to safeguard Americans' health and safety by monitoring the marketplace and taking action when companies illegally sell products that pose a risk to public health."
Reaction to delta-8 THC warning letters
Woodcock's concerns resonated with the Consumer Brands Association (Consumer Brands), which represents manufacturers of consumer packaged goods. 
"The problem of accidental child exposure to THC copycat edibles is growing worse as the market expands, and FDA's new warning is further evidence of the urgency of this issue," Consumer Brands Vice President of Communications Katie Denis said in an emailed statement. "With 85% of Americans saying they want the government to take a stronger hand in stopping THC copycats, it's time to look at options to close the gap in existing law that has led to the widespread online sale of THC packaging that uses famous brands before more children suffer unintentional exposure."
Jody McGinness, executive director of the Hemp Industries Association (HIA), also reacted to the FDA warning letters in a statement emailed to Natural Products Insider.
"Given the explosive popularity of delta-8 products and the many CBD companies that have added them over the last year, it was inevitable that we would see other cannabinoids than CBD in FDA warning letters," said McGinness, whose organization has a member code of ethics. "In this case, four of the five target businesses were making false claims with both CBD and Delta-8 products—but the lesson is the same. The FDA is the guardian of the public health and will act against companies that try to market hemp products using unsubstantiated medical claims."
Jonathan Miller, general counsel to the U.S. Hemp Roundtable, said his group is pleased "FDA is taking the initiative to crack down on intoxicating hemp-derived cannabinoids," but "we remain frustrated at the continued delay of regulatory action from the agency on behalf of all cannabinoids such as CBD."
"The agency now clearly recognizes the safety and health risks associated with the lack of regulation," Miller added in an emailed statement. 
Commenting on FDA's position that CBD and delta-8 THC cannot be added to food, McGinness also took aim at FDA for not regulating the space.
"The FDA knows very well that the state-level reality does not align the federal regulatory framework, and that the industry has long awaited [FDCA] and interstate commerce regulatory guidance from them that the 2018 Farm Bill anticipated," he said. "Depending on your perspective, FDA has either dropped or just declined to pick up the ball when it comes to recognizing and regulating hemp."
McGinness, Miller and other hemp stakeholders have expressed support for legislative solutions in the U.S. Congress to promote the industry, including H.R. 841, which would permit CBD to be lawfully marketed as a dietary supplement. 
Editor's note: This story originally appeared on Natural Products Insider, the sister website to Food & Beverage Insider. 
Subscribe and receive the latest insights on the healthy food and beverage industry.
Join 30,000+ members. Yes, it's completely free.
You May Also Like
---