Food, beverage recalls prompted by listeria, salmonella jump in 2022
Food, beverage recalls prompted by listeria, salmonella jump in 2022
New analysis shows recalls caused by listeria or salmonella contamination reached a new high in 2022 compared to the past five years.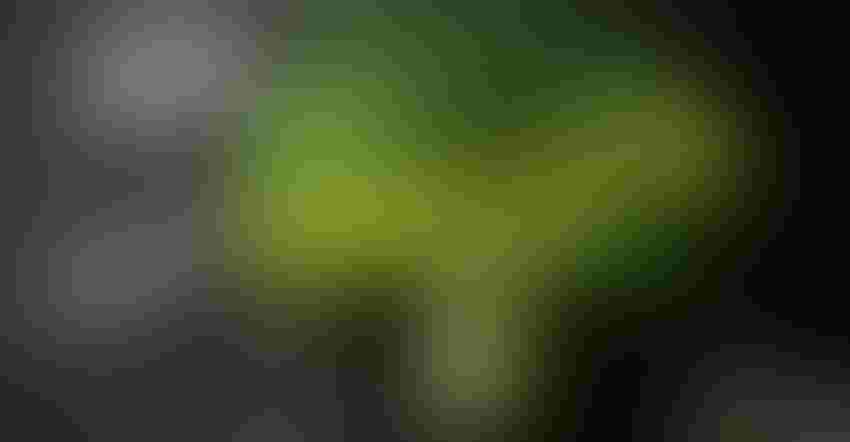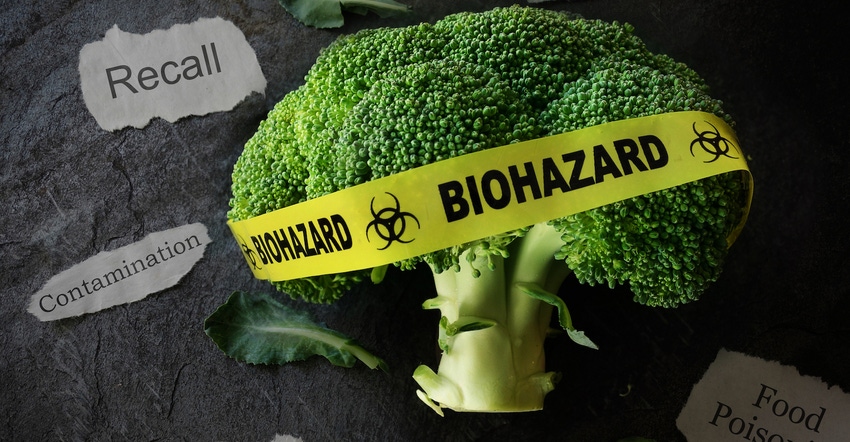 USDA announced that the agency will be taking a critical step toward preventing chicken and turkey contaminated with bacteria from reaching consumers. During the annual meeting of the International Association for Food Protection, USDA's Deputy Under Secretary for Food Safety Sandra Eskina addressed the agency's plan to declare salmonella an adulterant in frozen breaded chicken products. This is the first step in the agency's broader plan to create new standards for all poultry products that are enforceable and efficacious. 
Food and beverage recalls caused by salmonella and listeria have jumped in 2022, reaching the largest share of recalls for its type in five years, according to an analysis of product recall data from FDA conducted by Agruss Law Firm. 
To date in 2022, salmonella and listeria prompted 49 food and beverage recalls, representing almost two-fifths of all food product recalls—a jump from the share of salmonella- and listeria-related recalls in 2021 and the largest share in five years. In 2022, salmonella- and listeria-related cases represented 37.4% (49 of 131) of food and beverage product recalls, an uptick from 33.3% (74 of 222) in 2021. 
Potential or confirmed salmonella contamination triggered 28 recalls in 2022, representing more than one-fifth (21%) of all food product recalls. Over 2 in 5 product recalls were peanut butter or products containing peanut butter that posed salmonella risk, the study found. 
It's no surprise peanut butter contaminated with salmonella is leading salmonella-related recalls. Nearly 50 varieties of Jif peanut butter were voluntarily recalled in May due to concerns over potential salmonella contamination.  
Other product categories affected by potential or confirmed salmonella or listeria contamination in 2022 include baby formula, vegetables, sandwiches, fruit, chocolate and cheese. 
Over the past five years, vegetables accounted for more salmonella-related cases than any other category. In addition, vegetable products have been the most recalled food type, mostly due to potential or confirmed presence of salmonella and/or listeria. However, only one vegetable product was recalled to date in 2022 due to salmonella. 
Salmonella is a leading cause of hospitalizations stemming from food poisoning in the U.S. In 2019, the CDC reported that salmonella causes approximately 1.35 million illnesses, 26,500 hospitalizations, and 420 deaths each year in America. 
Potential or confirmed listeria contamination was responsible for 21 recalls in 2022. The majority of reported cases of listeria were in fruit and vegetables, with enoki mushrooms accounting for half of all listeria-related recalls. 
Although salmonella- and listeria-related recalls have increased in 2022, they fall short of taking the top spot as the leading cause of food and beverage recalls. In 2022, undeclared allergens prompted 59 food and beverage product recalls, representing 45% of all food recalls and claiming the spot as the top reason for food and beverage recalls.  
The most common undeclared allergens were nuts and milk, which were responsible for 12 product recalls each in the United States in 2022. Over the past five years, undeclared milk allergens were the leading cause of recalls, responsible for 185 cases—14.3% of the total 1,286 recalls during that time. 
The product categories most affected by undeclared allergens in 2022 include ice cream, baked goods and desserts, which accounted for more than one-quarter of all allergen-related product recalls. 
The data dubbed Whole Foods Market the company with the most product recalls over the past five years, led by products recalled for undeclared allergens. Over three-quarters of Whole Foods' 37 recalled food products were the result of undeclared allergens.  
Other leading causes of food recalls in 2022 are potential lead contamination and potential presence of foreign materials.  
Seven food products—all fruit—were recalled for potential lead contamination in 2022. Over half of all food product recalls related to lead over the past five years happened in 2022. 
Possible presence of foreign material in food prompted eight recalls in 2022, with half related to the possible presence of metal fragments. The categories most affected include candy, baked goods and desserts. 
Subscribe and receive the latest insights on the healthy food and beverage industry.
Join 30,000+ members. Yes, it's completely free.
You May Also Like
---