Food, beverage sector face record number of class action lawsuits
Food, beverage sector face record number of class action lawsuits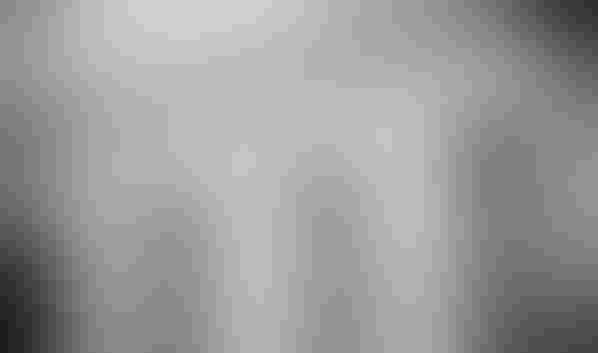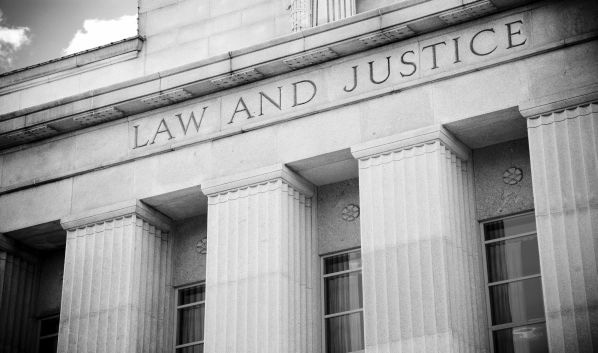 More than 300 class action lawsuits were filed last year against the food and beverage industry, according to the law firm Perkins Coie LLP in its sixth annual report on litigation in the sector.
The report highlights an alarming trend for the food and beverage sector: The number of class action lawsuits has been rising steadily since 2008, when just 19 cases were filed. The year 2021 was a record year with 325 cases filed, 104 more than the previous year (221), disclosed Perkins Coie, an international law firm that defends food and CPG litigation cases.
The majority of cases were filed in California (78), New York (117) and Illinois (44), according to data compiled by Perkins Coie, based on its review of dockets from courts across the U.S.
………………………………………………………………………………………………………
Food and beverage class action lawsuits
2008: 19
2009: 26         
2010: 45
2011: 53
2012: 95
2013: 94
2014: 81
2015: 158
2016: 145
2017: 145
2018: 164
2019: 179
2020: 221
2021: 325
Source: Perkins Coie
………………………………………………………………………………………………………
Baby food cases
Of note last year, 120 lawsuits targeted the baby food industry, stemming from a congressional probe, the law firm revealed in its annual report, "Food & Consumer Packaged Goods Litigation 2021 Year in Review."
The inquiry, led by the House Committee on Oversight and Reform's Subcommittee on Economic and Consumer Policy, identified "significant levels of toxic heavy metals" in baby food, including arsenic, cadmium, lead and mercury.
The lawsuits against Beech-Nut Nutrition Co., Gerber and others have alleged various causes of action, as Food & Beverage Insider previously reported—from unfair business practices and violations of state consumer protection laws to unjust enrichment and fraudulent concealment and omission.
"The consumer class action cases generally allege that the companies misrepresented the nature of the food by claiming that it was safe for consumption when the heavy metals rendered it harmful," Perkins Coie explained. "Plaintiffs also allege the companies concealed the presence of heavy metals."
Many of the cases have been consolidated in jurisdictions around the U.S., typically where the defendants are based, and several courts have named interim lead class counsel, according to the litigation report.
In January, a federal court in the Northern District of California denied a motion by Plum Inc. to dismiss a lawsuit, Perkins Coie said, adding it expects court orders to be issued in the next few months on other pending motions to dismiss.
False labeling claims, 'Vanilla Vigilante'
The biggest category of cases tracked by Perkins Coie was related to false labeling claims, with 129 new cases in 2021, versus 100 the prior year.
"This category encompassed a broad range of theories, including: allegations that 'made with real fruit,' 'salt and vinegar potato chips,' and 'all butter pound cake' misleadingly suggested premium ingredients (fruit / vinegar / butter)," Perkins Coie reflected. The litigation report also cited false labeling claims focused on such statements as "slightly sweet" and "made with real fudge."
"The breadth and creativity of these filings show how plaintiffs continue to scrutinize food and beverage labels for potential lawsuits," Perkins Coie stated.
The 2021 spike in overall lawsuits against the food and beverage industry also can be traced, in part, to Spencer Sheehan, a New York-based lawyer. Sheehan has targeted vanilla flavoring in food products so often that he's been dubbed New York State's "Vanilla Vigilante," the New York Post reported in a Dec. 15, 2021, article.
Last year, the American Tort Reform Foundation (ATRF) ranked New York as the second-worst "Judicial Hellhole" in the U.S. behind California. The organization in a recent press release said New York in 2020 had more food-related lawsuits than the next highest four states combined.
"The gap between California and New York is narrow, as the two jurisdictions battle it out for the most 'no-injury' class action lawsuits targeting the food and beverage industry and the most claims under the Americans with Disabilities Act," according to the ATRF's 2021-2022 "Judicial Hellholes" report.
Federal courts across the U.S. continue to dismiss Sheehan's cases "at a steady pace," according to Perkins Coie.
In a brief interview with Food & Beverage Insider, Sheehan said he estimated he has over 100 active cases pending in the U.S. courts against food and beverage companies, though he had not searched the court dockets to verify the actual number.
Asked about cases filed by him that have been dismissed, Sheehan responded, "A lot of cases get dismissed. I'd expect that unfortunately, so it's not really a surprise and it's not anything that I'm concerned about either."
He confirmed some of his cases against the food and beverage industry have been the subject of private settlements.
Sheehan said he is not leading any cases in the U.S. appellate courts following dismissals by the district courts. However, he is one of the plaintiff's lawyers involved in a case that is the subject of a recent notice of appeal after a federal court dismissed a lawsuit against Icelandic Provisions Inc.
The plaintiff alleged Icelandic Provisions misled consumers into believing its product "Skyr," a yogurt, is manufactured with ingredients from Iceland, when it is actually produced in New York.
"Icelandic Provisions moved to dismiss, arguing that these packaging elements relate to the characteristics of the product rather than indicating where the product is made, and pointing to a back-label explicit disclosure that the product is 'Proudly made in Batavia, NY,'" Andrew Leff, an attorney with Covington & Burling LLP, which represented Icelandic Provisions, wrote in a blog.
In a Jan. 25 order, U.S. District Judge Edward M. Chen of the Northern District of California rejected plaintiff's allegations that certain words and imagery represented the product was made in Iceland. He concluded the product's front label contained "no explicit statements" about where it was made, "and therefore a reasonable consumer can be expected to consult the back label."
'Reasonable consumer' defenses, other trends
Perkins Coie cited several favorable appellate court rulings in 2021 regarding an important defense in false labeling cases: Whether a "reasonable consumer" would be misled by a label targeted in a lawsuit.
For example, the litigation report highlighted a 2021 ruling by the U.S. Court of Appeals for the Ninth Circuit involving Trader Joe's Company's manuka honey labels. The ruling, Perkins Coie concluded, highlights the "importance of commonsense reasoning and marketplace realities in such cases."
Plaintiffs alleged Trader Joe's participated in "false, misleading and deceptive marketing" of its product because its manuka honey only contained between 57.3% and 62.6% honey originating from manuka flower nectar.
The Ninth Circuit determined the label would not mislead a reasonable consumer.
"First and foremost, given the foraging nature of bees, a reasonable honey consumer would know that it is impossible to produce honey that is derived exclusively from a single floral source," Circuit Judge Kim McLane Wardlaw wrote on behalf of the three-judge panel. "Although a reasonable consumer might not be an expert in honey production or beekeeping, consumers would generally know that it is impossible to exercise complete control over where bees forage down to each specific flower or plant."

Plaintiffs' lawyers also continue to show interest in claims that a product is "natural," the subject of more than 20 filings in 2021, Perkins Coie shared. Lawsuits have alleged certain ingredients in foods—including cheese pizza, falafel wraps and fruit juice—made natural claims that were false and misleading.
"Cases also challenged terms similar to 'natural,' relying on similar theories of deception as those seen in the natural cases," Perkins Coie added. "Claims such as 'pure,' '100%' and even labeling that is merely evocative of a natural product were targeted, a trend we expect to continue in 2022."

Among other topics, Perkins Coie's annual report also highlights litigation trends around:
products labeled as flavored with vanilla;

technical aspects of FDA labeling requirements focused on protein content;
The report covers a variety of product categories beyond food and beverage, including pet food, supplements, personal care products and cannabis.
Editor's note: Go here to request a full copy of the annual litigation report recently published by Perkins Coie. 
 
Subscribe and receive the latest insights on the healthy food and beverage industry.
Join 30,000+ members. Yes, it's completely free.
You May Also Like
---