Regulators identify potential causes of E. coli outbreaks linked to lettuce
Regulators identify potential causes of E. coli outbreaks linked to lettuce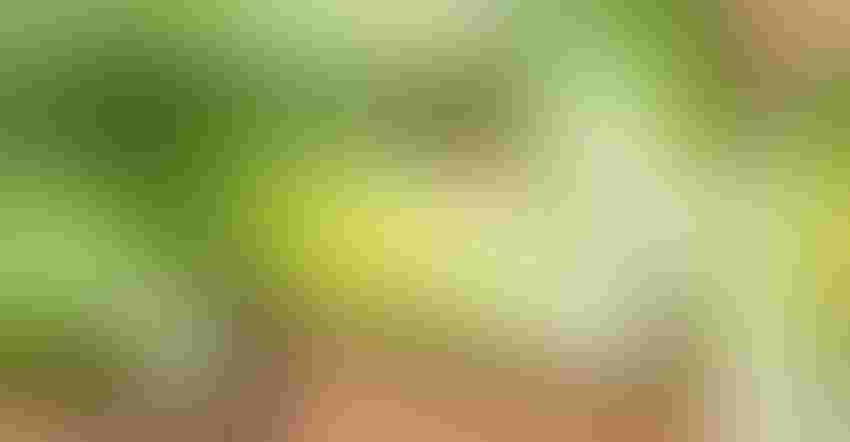 Scientists from FDA and USDA are making substantial headway understanding what may be contributing to outbreaks of E. coli O157:H7 linked to bagged romaine lettuce, according to FDA.
Findings in a recently published study disclosed "season, and lettuce shelf life, can influence the bacterial communities and behavior of E. coli O157:H7 on cut lettuce stored in modified atmosphere packaging," FDA noted in an April 18 constituent update.
One of the study's most significant findings showed "E. coli survived on average 5.6 times better in cold-stored packaged romaine harvested in the fall than on the same varieties harvested in late spring," according to an April 12 news release from USDA.
Researchers were somewhat surprised to find such differences since many existing theories about the seasonality of outbreaks tied to lettuce highlight differences in the prevalence of the E. coli pathogen in the environment, according to USDA.
"While prevalence may also be involved, our results strongly indicate that fall-harvested romaine and the microbe communities it harbors have intrinsic characteristics that make them a better place for E. coli to survive in fresh-cut product," Agricultural Research Service microbiologist Maria Brandl said in USDA's news release.
She questioned whether these intrinsic characteristics could be manipulated through such techniques as breeding, plant physiology and microbiome engineering.
"Our observations definitely open an entire new branch of inquiry about outbreak seasonality," Brandl said.
The research team also showed microbiome present on bagged romaine changed based on season, the state of the lettuce's deterioration and whether E. coli's survival on lettuce was low or high, FDA added. Microbiome, FDA explained, is a community of such microorganisms as bacteria, fungi and viruses that inhabit a certain environment.
The findings were published in December in the BMC Environmental Microbiome.
In the study, researchers studied the microbiome and E. coli colonization of fresh-cut lettuce of two cultivars with long and short shelf life harvested in the spring and fall in Salinas, California. The lettuce was stored in modified atmosphere packaging (MAP) at cold and warm temperatures.
The lettuce processed as fresh cut product was inoculated with E. coli O157:H7 before it was packaged in MAP and stored at either cold or warm temperatures, according to FDA's constituent update. FDA then used genomic sequencing tools to describe the microbiome composition present on the lettuce samples.
"Collectively, our findings reveal that season, lettuce shelf life, factors intrinsic to MAP storage, and cultivation practices all impact bacterial communities as well as EcO157 behavior upon its introduction into minimally processed lettuce stored in MAP," FDA and USDA researchers wrote in their conclusions in BMC Environmental Microbiome. "We also demonstrate that the lettuce microbiome and EcO157 behavior during storage are correlated."
FDA's constituent update described the study as "a significant step toward closing the knowledge gaps identified in the FDA's Leafy Greens STEC Action Plan and helping the agency and its partners to reduce foodborne illness linked to the consumption of leafy greens."
The latter program is aimed to help prevent outbreaks caused by Shiga toxin-producing E. coli (STEC). Between 2009 and 2018, FDA and CDC identified 40 outbreaks of STEC infections in the U.S. with a confirmed or suspected connection to leafy greens, according to FDA's Leafy Greens STEC Action Plan published in 2020.
STEC can cause such potentially life-threatening conditions as anemia, blood-clotting problems and kidney failure, FDA said.
USDA said most of the 36 outbreaks traced by CDC to lettuce between 1998 and 2019 involved romaine lettuce harvested in the fall on the California Central Coast such as in Salinas, and in late winter in Arizona and Southern California.
Subscribe and receive the latest insights on the healthy food and beverage industry.
Join 30,000+ members. Yes, it's completely free.
You May Also Like
---