USDA, HHS release 2020-2025 Dietary Guidelines for Americans
USDA, HHS release 2020-2025 Dietary Guidelines for Americans
Make Every Bite Count. That's the theme of the 2020-2025 Dietary Guidelines for Americans (DGAs) released Dec. 29, 2020 by USDA and Health and Human Services (HHS).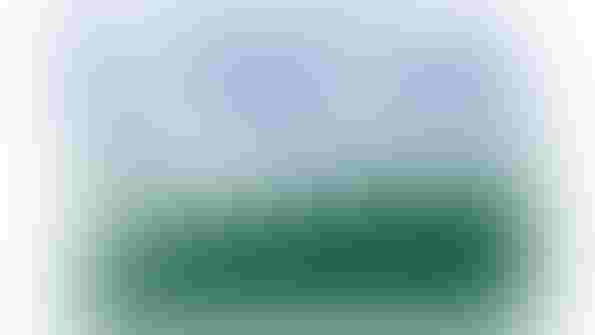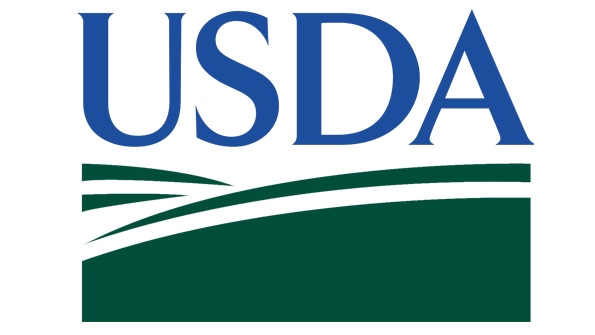 Published every five years, the DGAs are intended for Americans ages 2 years and over, including those at increased risk of chronic disease, and provide the basis for federal food and nutrition policy and education initiatives. The guidelines encourage healthy eating patterns at each stage of life and recognize individuals will need to make shifts in their food and beverage choices to achieve a healthy pattern. The guidelines also explicitly emphasize that a healthy dietary pattern is not a rigid prescription; rather, they are a customizable framework of core elements within which individuals make tailored and affordable choices that meet their personal, cultural, and traditional preferences.
"The science tells us that good nutrition leads to better health outcomes, and the new dietary guidelines use the best available evidence to give Americans the information they need to make healthy decisions for themselves and their families," said HHS Secretary Alex Azar.
For the first time since the 1985 edition, the DGAs provide new guidance for infants and toddlers. (Download Food & Beverage Insider's recent "Children and toddler nutrition: Winning strategies to feed the future" digital magazine to learn more about this important demographic.)
The most recent guidelines are based on the 2020 Scientific Report of the Dietary Guidelines Advisory Committee (DGAC) that concluded dietary patterns rich in fruits, vegetables, legumes, nuts, whole grains, low- or non-fat dairy, and seafood, and lower in red and processed meats, refined grains, and foods and beverages high in added sugars are associated with a lower risk of obesity, cardiovascular disease, type 2 diabetes, hip fracture, breast cancer, colorectal cancer, and all-cause mortality.
The report normally sparks heated debate from industry, lobbyists and health care professionals; however, its release in July 2020 was overshadowed by the COVID-19 pandemic. The key recommendations are similar to past DGAs and address two topics that garnered much attention throughout the development of the guidelines—added sugars and alcohol intake. The DGAs carried forward the committee's emphasis on limiting these dietary components, but did not include changes to quantitative recommendations, as there was not a preponderance of evidence in the material the committee reviewed to support specific changes, as required by law. As in previous editions, limited intake of these two food components is encouraged.
The 2020-2025 Dietary Guidelines for Americans center around four overarching guidelines:
Following a healthy dietary pattern at every life stage. At every life stage—infancy, toddlerhood, childhood, adolescence, adulthood, pregnancy, lactation, and older adulthood—it is never too early or too late to eat healthfully.
• For about the first 6 months of life, exclusively feed infants human milk. Continue to feed infants human milk through at least the first year of life, and longer if desired. Feed infants iron-fortified infant formula during the first year of life when human milk is unavailable. Provide infants with supplemental vitamin D beginning soon after birth.
• At about 6 months, introduce infants to nutrient-dense complementary foods. Introduce infants to potentially allergenic foods along with other complementary foods. Encourage infants and toddlers to consume a variety of foods from all food groups. Include foods rich in iron and zinc, particularly for infants fed human milk.
• From 12 months through older adulthood, follow a healthy dietary pattern across the lifespan to meet nutrient needs, help achieve a healthy body weight, and reduce the risk of chronic disease.
Customizing and enjoying nutrient-dense food and beverage choices to reflect personal preferences, cultural traditions and budgetary considerations. A healthy dietary pattern can benefit all individuals regardless of age, race, or ethnicity, or current health status. The Dietary Guidelines provides a framework intended to be customized to individual needs and preferences, as well as the foodways of the diverse cultures in the United States.
Focusing on meeting food group needs with nutrient-dense foods and beverages from five food groups—vegetables, fruits, grains, dairy and fortified soy alternatives and proteins—and staying within calorie limits. An underlying premise of the Dietary Guidelines is that nutritional needs should be met primarily from foods and beverages—specifically, nutrient-dense foods and beverages. Nutrient-dense foods provide vitamins, minerals, and other health-promoting components and have no or little added sugars, saturated fat, and sodium. A healthy dietary pattern consists of nutrient-dense forms of foods and beverages across all food groups, in recommended amounts, and within calorie limits.
Core elements that make up a healthy dietary pattern include:
• Vegetables of all types—dark green; red and orange; beans, peas, and lentils; starchy; and other vegetables.
• Fruits, especially whole fruit.
• Grains, at least half of which are whole grain.
• Dairy, including fat-free or low-fat milk, yogurt, and cheese, and/or lactose-free versions and fortified soy beverages and yogurt as alternatives.
• Protein foods, including lean meats, poultry, and eggs; seafood; beans, peas, and lentils; and nuts, seeds, and soy products.
• Oils, including vegetable oils and oils in food, such as seafood and nuts.
Limiting foods and beverages higher in added sugars, saturated fat, and sodium, and limiting alcoholic beverages. At every life stage, meeting food group recommendations—even with nutrient-dense choices—requires most of a person's daily calorie needs and sodium limits. A healthy dietary pattern doesn't have much room for extra added sugars, saturated fat, or sodium—or for alcoholic beverages. A small amount of added sugars, saturated fat, or sodium can be added to nutrient-dense foods and beverages to help meet food group recommendations, but foods and beverages high in these components should be limited. Limits are:
• Added sugars—Less than 10% of calories per day starting at age 2. Avoid foods and beverages with added sugars for those younger than age 2.
• Saturated fat—Less than 10% of calories per day starting at age 2.
• Sodium—Less than 2,300 mg per day—and even less for children younger than age 14.
• Alcoholic beverages—Adults of legal drinking age can choose not to drink, or to drink in moderation by limiting intake to two drinks or less in a day for men and one drink or less in a day for women, when alcohol is consumed. Drinking less is better for health than drinking more. There are some adults who should not drink alcohol, such as women who are pregnant.
Subscribe and receive the latest insights on the healthy food and beverage industry.
Join 30,000+ members. Yes, it's completely free.
You May Also Like
---