Better-for-you food vending concept gains momentum
Better-for-you food vending concept gains momentum
After years of product development and careful consideration of fresh ingredients, Farmer's Fridge now offers on-the-go salad, wrap and snack options through customized vending machines in major retailers, universities, hospitals and transportation hubs across the United States.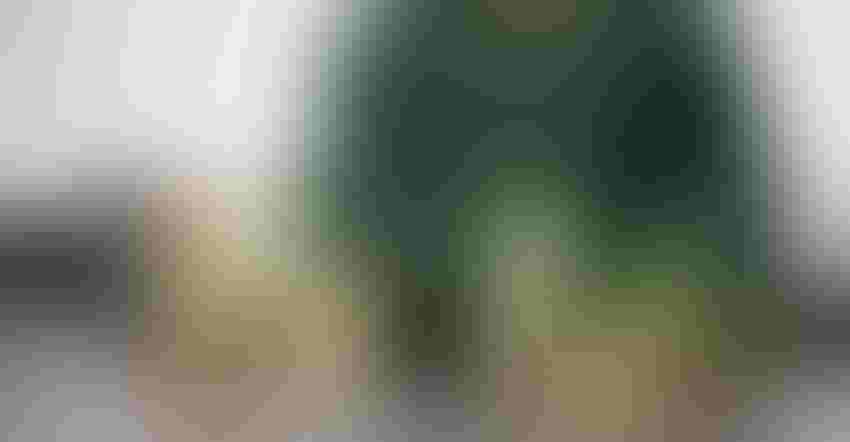 Salads are an increasingly popular daily meal choice for many, according to a OnePoll report via StudyFinds. More than half (62%) of Americans said that salad is a part of their regular diet, claiming they eat up to four of them a week.
Several restaurant chains specialize in customizable salads, and since 2013, Farmer's Fridge has offered a variety of unique salad, wrap and snack options via its customized vending machines, giving health-conscientious consumers on-the-go meals in sensible locations.
Founder and CEO Luke Saunders' vision of easily accessible healthy food sold through the company's proprietary technology has become an inspiring reality nationwide; Farmer's Fridge fresh food is now available in more than 500 locations across 20 markets in the U.S., including universities, office buildings and major transportation hubs. Some of the most popular locations are in hospitals and airports, including John F. Kennedy International Airport, Los Angeles International Airport, Chicago O'Hare International Airport, Newark Liberty International Airport and Minneapolis-St. Paul International Airport. There, customers can use touchscreen technology to browse a range of salads sold in layered jars, grain bowls, sandwiches, wraps and snacks that all cost $10 or less.
Menu options might include a BBQ chicken ranch salad or a turkey cobb, a Thai noodle or pesto pasta bowl, a smoked turkey or chickpea wrap, amongst other selections. The lineup even includes items such as pineapple coconut chia pudding or dark chocolate trail mix for sweet but better-for-you options. Everything is made from scratch, including the salad dressings. "We only have 20 to 30 items at a given time and they all have to be doing well. We try to keep it fresh [and] provide the variety our customers are looking for," Saunders said. "Our seasonal specials are usually at the top of the list." He noted the challenge of finding high-quality seasonal ingredients, though, such as apples in the fall.
Farmer's Fridge has partnerships with a variety of top retailers, including Target, Amazon Go, Walgreens, 7-Eleven and Jewel-Osco. In 2020, the company debuted a direct-to-consumer meal delivery program, which offered accessibility to more than 40 states.
"It's about making fresh, healthy veggies as accessible as possible," Saunders said. "We're trying to make it as easy to get healthy meals as it is to get a candy bar. Over a million people have tried our food and over 40% are coming back to make additional purchases. When millions of people have tried your product—and we're asking them to trust food from a vending machine—that says something."
It took thoughtful product development to ensure freshness and appealing variety, and Farmer's Fridge has worked hard to figure out how to give customers what they want. That means everything from trying out different ratios, combinations and cut sizes for vegetables to ensure they don't purge too much liquid, to layering ingredients in smaller portion cups to maintain crunch.
"It took us years of development and hundreds of recipe iterations to dial into some of these techniques, and we're constantly learning new methods to ensure freshness. Our commercialization process is where we determine steps in the process to ensure we're removing as many variables as possible," Saunders said.
The company has figured out the best way to work with just about every kind of produce, but Saunders admitted that one item continues to present obstacles. "Avocados have always been a challenging ingredient to work with due to the rate in which they oxidize. We've tried dipping avocado chunks in lime juice, dusting them with seeds and even looked into frozen IQF [individual quick frozen] avocados, but found that none of those methods hold up to a fresh avocado," he explained.
This kind of trial-and-error experience has taught the team a lot about what works, what doesn't and the best ways to maintain the freshness of their ingredients. Currently, Farmer's Fridge has a system in place that considers the variables, from each vegetable's preferred cooler temperature to the sharpness and style of knives used for each ingredient in meal prep. "We ensure our processes are top notch to give all our ingredients their best chance of staying fresh, and set standards for processes, including how long we spin-dry the lettuce and how ingredients should be stored before they get portioned into a jar." 
Farmer's Fridge was granted its first utility patent in February 2022. The company's proprietary inventory management technology offers continual market research, as well as providing vital safety information, helping to make sure there's as little waste as possible. Excluding the labels, 100% of the product packaging is recyclable.
During the pandemic, supply issues affected the brand just like many other businesses, but Farmer's Fridge continued to find ways to meet the moment. "We found out quickly just how interconnected and fragile the global supply chain really is during the pandemic. It's safe to say that just about all of our ingredients and packaging has been impacted by the supply chain in some way—either by supply gaps, delays or increased costs," Saunders said, noting how Farmer's Fridge donated more than 400,000 meals to help frontline workers and community members in need throughout the pandemic.
Keeping things homegrown has made a difference to the company's business and helped support its local produce partners in unpredictable times. Depending on the season, up to one-third of Farmer's Fridge ingredients come from local Midwest suppliers. "Because we've centralized the production to one kitchen in Chicago, it allows us to put more time and effort into working with local suppliers," Saunders said. "We start with the supplier, and we do a lot of work with our innovation and sourcing team to find the best product, and then we work with the distributor to get that into our system. Looking forward, we want to continue to offer the highest-quality products in the most convenient locations at a great price."
Patrice Grell Yursik is a Trinidadian-born writer and founder of Afrobella.com, an award-winning blog. She was the natural hair blogger at AOL's Black Voices, one of the first writers for Vogue Italia's Vogue Black online and contributed to the weekly Natural Hair Diary feature on Essence.com.
Subscribe and receive the latest insights on the healthy food and beverage industry.
Join 30,000+ members. Yes, it's completely free.
You May Also Like
---