Frozen food prices rise while growth slows
Frozen food prices rise while growth slows
The number of frozen food products sold decreased in 2021, but demand remains elevated compared to 2019, according to data from IRI Worldwide.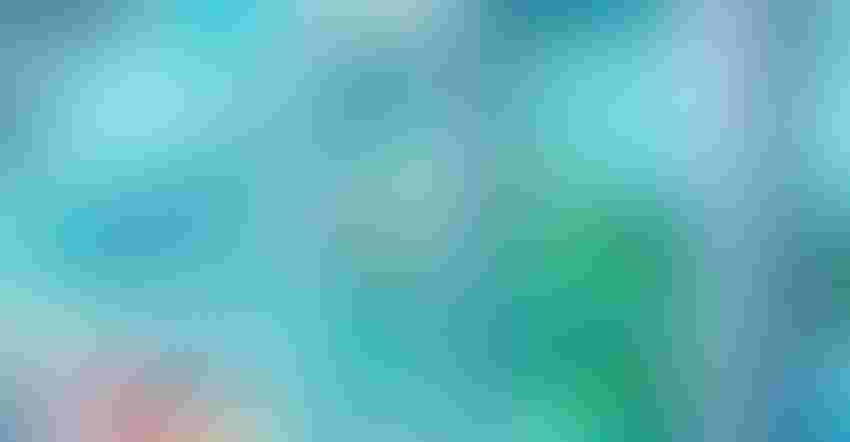 Frozen food prices rose 3.6% during 2021, falling short of overall food and beverage prices, which rose 6% during that time, according to recent data from IRI Worldwide. Demand for frozen food remains elevated from 2019, IRI reported, despite slowing growth in recent months.  
The data shows online frozen food sales grew 12% during the 52 weeks ending Dec. 26, 2021, compared to the previous year. Brick-and-mortar and omni-channel sales saw modest growth of 0.9% and 2%, respectively, during that same time.  
IRI attributed sales growth to price increases across the frozen food aisle. Unit sales decreased overall, despite seeing double-digit online growth of 13% in 2021 compared to the year prior. That's because the number of frozen food items sold both omni-channel and at brick-and-mortar stores slowed by 1.8% and 3.2%, respectively—a loss larger than the gains seen by online sales.  
Dinner and entrees, the largest frozen food category, saw the largest prices increases—6% during 2021, according to IRI's data. Prepared frozen vegetables and frozen novelties followed, rising 5% in price across both categories. 
Despite price increases, IRI data shows several frozen food categories are in demand, including dinners and entrees, frozen novelties, processed poultry, breakfast foods, and appetizers and snack rolls—all of which saw both dollar and unit sales increases in 2021 compared to the year prior.  
Plain frozen vegetables saw the biggest decreases in both dollar and unit sales of 10.4% and 10.2%, respectively. Prepared vegetables, ice cream and sherbet, pizza and unprocessed poultry saw declines of more than 5% in unit sales, as well as declines in dollar sales, indicating demand for these products could be slowing. 
IRI data shows consumers may also be making changes to their purchase behaviors to accommodate price increases. IRI reported almost half of shoppers (48%) perceive the cost of groceries to be higher than the year prior. While nearly the same amount (45%) are looking to sales to help cut down on their grocery bills, about a third (33%) are cutting back on items they don't consider to be essential. Less than a quarter (20%) are making the switch to brands that cost less.  
Rachel Adams joined Informa's Health & Nutrition Network in 2013. Her career in the natural products industry started with a food and beverage focus before transitioning into her role as managing editor of Natural Products INSIDER, where she covered the dietary supplement industry. Adams left Informa Markets in 2019. 
The data shows private label frozen foods sold online saw considerable growth in 2021 compared to the year prior. Private label appetizers and snack rolls saw the highest online growth compared to other frozen food categories, reaching about 80% growth in dollar sales, followed by prepared vegetables and seafood. At brick-and-mortar stores, some private label frozen categories achieved 25% market share, including poultry, seafood, meat, plain vegetables, and potatoes and onions.  
How consumers purchase frozen foods is changing, as evidenced by strong growth of online frozen food sales. IRI data shows delivery is the most popular fulfillment method across most frozen food categories, representing a 57% share.  
Plant-based options are also strong in the frozen food aisle, accounting for 22% of plant-based sales in 2021. However, like other frozen food categories, inflation is hitting plant-based frozen options, which have seen an increase in unit sales of 18% in 2021 but a decline in dollar sales. Frozen dinners and entrees, meat substitutes and frozen desserts comprise the lion's share of plant-based frozen food sales, accounting for 87% of plant-based sales in the frozen aisle.  
Subscribe and receive the latest insights on the healthy food and beverage industry.
Join 30,000+ members. Yes, it's completely free.
You May Also Like
---