Botanical food and beverage formulation
Botanical food and beverage formulation
Botanical ingredients can either be a benefit or a challenge to the formulation, depending on the product application.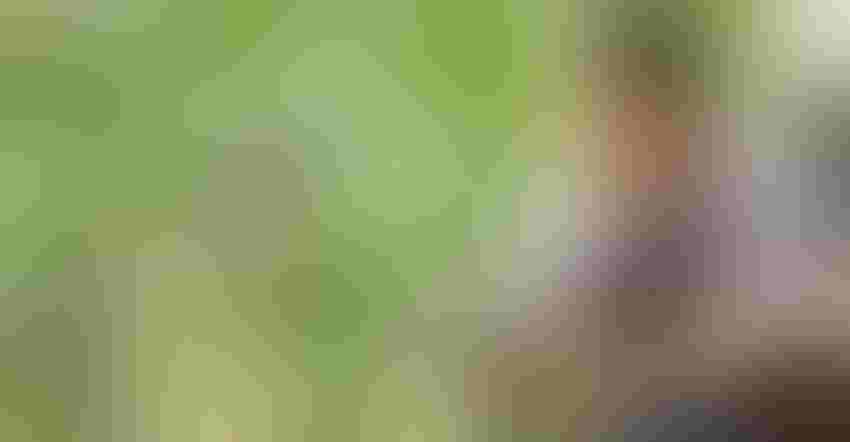 INSIDER's Take
Manufacturers have opportunity to capitalize on consumer demand for plant-based options by using and highlighting botanical ingredients.

Brands should pair exotic botanicals with familiar options to create unique yet reassuring products consumers will want to try.

Botanical ingredients can either be a benefit or a challenge to the formulation, depending on the product application. 
The start of the new year brings endless amounts of top 10 trend predictions. For the food, beverage and nutrition industry, one trend is consistently included: plant-based options. Though botanicals have been used to address health conditions in food and supplement applications for centuries, they have experienced a rise in consumer demand and consumption due to their clean label, functional and nutritional benefits. In Euromonitor International's "Top 10 Global Consumer Trends 2019" report, the data market firm perfectly labeled this trend as the "Conscious Consumer." The "Conscious Consumer" is transitioning to a more plant-based diet because its supply chain minimizes the impact on other human beings, animals and the environment compared to an animal-based diet.
Plant-based has such a broad definition that it encompasses a wide range of ingredients, though consumers typically think of them as unique, exotic and interesting plant parts, from the seeds to the roots to the flowers of a plant. This gives manufacturers a multitude of opportunities to utilize new and exciting ingredients, or even just highlight an ingredient already in use. The latter is the ideal situation for both formulators and marketers; they can market plant-based ingredients as something new and interesting without having to formulate a new product. For instance, cinnamon, ginger and green tea powders are already incorporated in a wide variety of products; simply highlighting them not only meets consumer demand, it also differentiates the product from the competitive landscape. Such ingredients would be the simplest introduction for consumers to plant-based options.
Other good introductory ingredients are fibers and proteins from plant sources. Consumers know that fiber and protein are necessary for the body, and that most individuals do not get the recommended daily amount. Botanicals can provide these nutrients from a consumer-friendly source. For instance, protein concentrates from lentil, pea, pumpkin seed and rice can now be found up and down the grocery aisles, from baked goods to beverages to nutrition bars. And with most Americans not getting the recommended 20-to-29 g of fiber per day, fibers from common foods like apple, carrot, oat and sweet potatoes, as well as popular fibers like inulin and psyllium, are growing in popularity.
For manufacturers looking to make their product unique with more exotic botanicals, it's ideal to pair them with a familiar option, such as turmeric with ginger so it's not so "out of the box" as to scare consumers away. In addition, it's important to clearly state their benefits. For instance, it's important to detail what adaptogens—ashwagandha, holy basil, maca, etc.—are on either the packaging or website. All manufacturers can leverage the plant-based trend to their benefit, whether they currently manufacture plant-based products or not. If they do, they can highlight the plant-based features. Alternatively, they can reformulate with plant-based ingredients to differentiate their product. Every brand has plenty of opportunities.
However, all these opportunities have challenges. Depending on the product application, different properties of the botanical could either be a benefit or a challenge. It can affect flavor, texture and/or color. However, manufacturers can avoid or mitigate these challenges and deliver an excellent product with some thoughtful work and preparation. The most noticeable and important possible change to a product is flavor. For instance, most caffeine-containing botanicals taste bitter and thus present organoleptic challenges. However, their off notes can be masked or altered to be less off-putting in most cases and if not, it can be delivered in a shot format. On the flip side, plant-based ingredients can help with flavor; powder extracts like fig and lucuma can be used as sweetness enhancers. Flavor is still the No. 1 reason for product purchases, and especially for repeat purchases, so whether it is working with a great-tasting flavor system or relying on other ingredients to add flavor to the product, brand execs should taste the product throughout the development process and after some aging to approximate the consumer experience at the end of shelf life.
A possible change that is not always top of mind is texture and mouthfeel, which can sometimes be negatively impacted by botanicals. In some cases, the type of product application will dictate the best form product developers should utilize. Beverages are a great example of how incorporating a certain form of an ingredient can have a large impact. Extracts are almost always recommended due to their water solubility. Plant-based proteins often affect texture, especially high-concentrated extracts made from pulses such as beans, lentils and peas. Formulators should take the time to find the right use level or even a multi-protein blend. However, this is another example of how good product development can help instead of hurt. Some plant-based proteins add viscosity and mouthfeel that can be beneficial in beverage and shake mixes to give consumers the nutrition they want in an enjoyable format.
Although plant-based ingredients are typically added to finished products for their functional and nutritional benefits, more are being added for their product development benefits. Formulators could use those properties once thought of as challenges, or properties not even thought of before, to their advantage. Formulators need to know the current consumer trends; use the appropriate type of product application; and most importantly, understand the botanical ingredient.
Rikka Cornelia is the product manager for Martin Bauer. She has a bachelor's degree in economics from the University of California, Irvine.
Subscribe and receive the latest insights on the healthy food and beverage industry.
Join 30,000+ members. Yes, it's completely free.
You May Also Like
---