Dutch food company Meatable unveils lab-cultivated pork sausage
Dutch food company Meatable unveils lab-cultivated pork sausage
New technology allows the lab-grown pork sausage, which is expected to hit the market by 2025, to be fully cultivated in just a few weeks.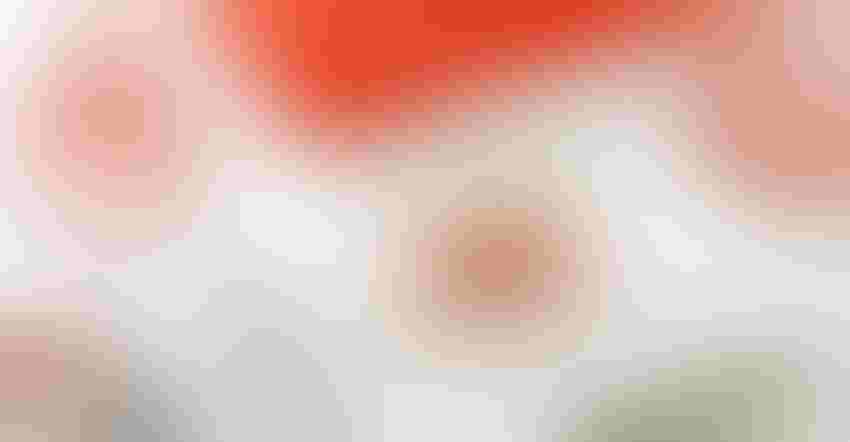 Meatable released images of its first "cultivated" meat product, pork sausage, which is expected to hit the market by 2025. 
Netherlands-based Meatable's lab-grown pork sausage uses opti-ox technology, which, according to the company in a press release, uses a single cell sample to replicate the growth of muscle and fat in real meat. The cell sample is taken without harming the animal, the company said.  
The opti-ox technology was created by bit.bio, a company that started with the goal of engineering human cells that can be used in research. The founder and CEO of bit.bio, Mark Kotter, M.D., Ph.D., is also a co-founder and scientific advisor of Meatable. 
Meatable, which launched in 2018, has been working to apply the opti-ox technology to create lab-grown meats that emulate the real thing. In 2021, the company secured $47 million in funding to help make that vision a reality. Meatable also partnered with science nutrition company DSM in 2021 to develop growth media, a liquid that contains the nutrients cells need to grow.  
With the unveiling of its pork sausage, the company claims to have achieved that goal; its pork sausage offers the "same structure, texture, glossiness and pronounced pork flavor that customers know and love," the released asserted. The company said it relies on a sensory panel and a team of food scientists and chefs to ensure the product yields the same sensory attributes of traditional meat.  
The cultivated meat product takes "only a few weeks to grow," the company said. 
The cultivated pork sausage is intended for the United States and Europe, despite regulations that make the sale of cultivated meat illegal in Europe. Meatable said it's working with regulators in the Netherlands to pass a motion that will enable controlled tastings of cultivated meat by year's end.  
Enabling more people to taste the product "will ensure that people can experience that this isn't just like meat, it is meat—100% delicious meat, identical on every level, but without any of the drawbacks," Daan Luining, Meatable co-founder and chief technology officer (CTO), said in the release. "This is one step on our journey to creating the new natural meat and I'm looking forward to seeing how the product develops before we can bring it to consumers in the next few years." 
Subscribe and receive the latest insights on the healthy food and beverage industry.
Join 30,000+ members. Yes, it's completely free.
You May Also Like
---