Is 'meaty corn' the next big thing in alternative protein?
Is 'meaty corn' the next big thing in alternative protein?
A molecular farming company was successful in producing a proprietary corn that expresses high levels of bovine myoglobin, a protein found in almost all mammals.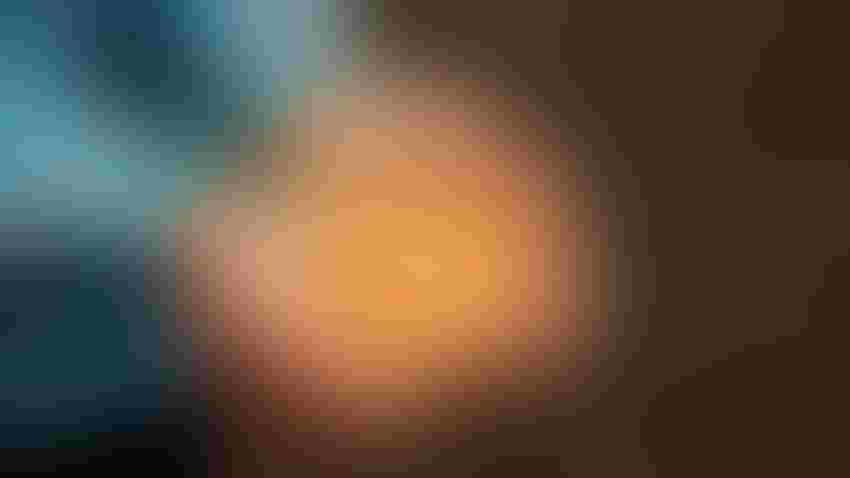 At a Glance
IngredientWerks created corn that features bovine myoglobin, an iron- and oxygen-binding protein found in mammals.

The "meaty corn," as the company calls it, can be used in alt-protein applications.

The plants are created using a proprietary process and grown at commercial scale using sustainable practices.
In July, molecular farming company IngredientWerks announced it was successful in producing a proprietary corn that expresses high levels of bovine myoglobin.
Bovine myoglobin, according to Matt Plavan, CEO of IngredientWerks, is an iron- and oxygen-binding protein found in the muscle of cows. "It has the same properties and therefore confers the same taste and flavor experience as hemoglobin, the iron- and oxygen-binding protein found in blood," he said.
The achievement represents the first successful expression of animal-derived myoglobin in corn, a plant-based molecular farming application. The company refers to it as "meaty corn."
The alternative protein market has seen a surge in innovation in recent years. Take, for example, lab-cultivated meat, which has taken strides toward market entry with support from regulators.
Precision fermentation, too, is a technology that's getting attention in the alternative protein space—and with consumers. More than 90 million people said they're immediately ready to try products made with precision fermentation technology.
The technology employed by IngredientWerks uses corn as "manufactories," per Plavan, to grow the protein that's then extracted for use in food applications.
The proprietary process starts with what he calls "plant transformation." "We leverage our understanding of plant genetics to introduce and express the select ingredient into the seed," Plavan explained.
The plants are then grown at commercial scale, "nurturing them in a sustainable way within [the company's] vast domestic agricultural infrastructure," before the proteins are extracted using existing food production facilities. The resulting product is plant-based proteins that Plavan said are "bioidentical to proteins found in animals."
That means the meaty corn's nutritional profile "stacks up well" against both animal-based and other protein sources, according to Plavan.
"It's a great example of the power of plants to produce high-value proteins consistently, sustainably and at scale," he said.
Looking to the benefits of IngredientWerks' meaty corn, cost, Plavan said, "is a big one."
The company leverages the United States' agricultural cultivation and processing infrastructure, allowing it to produce the meaty corn at industrial scale at a fraction of the cost. "Versus other forms of alternative protein production, like precision fermentation, we are able to produce the same proteins at roughly half the cost," Plavan said.
Additionally, molecular farming at IngredientWerks yields a smaller carbon footprint compared to traditional animal agriculture and precision fermentation.
"For example, for the forecasted growth in production of alternative proteins from approximately 250 metric tons (today) to a projected 50,000 metric tons by 2030, our process would produce a carbon footprint 97% less than traditional animal agriculture and 79% less than precision fermentation," Plavan maintained.
In application, he said the ingredient has achieved "quick and early success."
"Our customers are excited at what this cost-effective, sustainable ingredient can do to power meatier taste in their products," he said. "At this time, customer-specific conversations are focused on formulation application specific requirements and … are proprietary to their processes."
Rachel Adams joined Informa's Health & Nutrition Network in 2013. Her career in the natural products industry started with a food and beverage focus before transitioning into her role as managing editor of Natural Products INSIDER, where she covered the dietary supplement industry. Adams left Informa Markets in 2019.
Subscribe and receive the latest insights on the healthy food and beverage industry.
Join 30,000+ members. Yes, it's completely free.
You May Also Like
---