Leading US goat milk formula brand talks nutrition, market growth
Leading US goat milk formula brand talks nutrition, market growth
Aussie Bubs, a leading goat milk formula brand, has seen goat milk formula sales increase 2,000% over the last year. Here's a closer look at goat milk formula nutrition and formulation.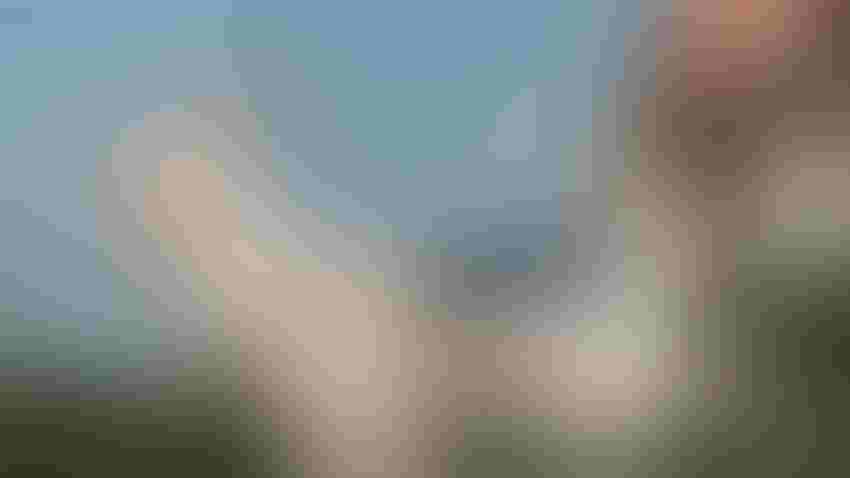 At a Glance
The popularity of Aussie Bubs' goat milk formula is attributed to easier digestibility and similarities to human milk.

Goat milk formula is more easily digested than conventional formula due to its higher A2 beta-casein protein content.

The company's formulas use whole-fat milk, which is more similar to breast milk than nonfat milk powder formulas.
Founded 18 years ago by an Australian mom, Aussie Bubs was launched in the United States in 2021 after the U.S. landed in an infant formula shortage that spiked panic across the nation.
"In fact, we were the very first to respond to the White Houses' call for help from the international community," Chris Lotsaris, general manager of Aussie Bubs U.S., said.
Now, goat milk-based formula has spiked in popularity across the country.
Aussie Bubs' sales statistics show sales of goat milk formula have increased nearly 2,000% over the past year. Lotsaris further pointed to proprietary data from market research firm IRI showing Aussie Bubs is the No. 1 goat milk infant and toddler formula in the U.S.
In fact, Aussie Bubs doubled its manufacturing efforts to keep up with American demand, he said.
"We doubled down on goat milk infant formula because it has many similarities to the composition of human milk and is a safe, well-tolerated alternative to cow milk infant formula," Lotsaris explained. "And despite not being very mainstream in America yet, goat milk formula is a staple globally."
The rise in goat milk popularity is largely attributed to its ability to be more easily digested compared to conventional formula.
"While all infant formulas sold in the U.S. are nutritionally complete and designed to support healthy growth and development, the primary difference between cow milk infant formula and goat milk infant formula is that goat milk is naturally A2 beta-casein protein dominant, whereas cow milk typically contains both A1/A2 proteins," Lotsaris explained.
A2 beta-casein is a form of protein that's easier to digest and is similar to the protein found in human milk, scientific research shows. Plus, the amino acid sequence of A2 beta-casein varies from A1 beta-casein, which may reduce the prevalence of digestive issues like gas and bloating in sensitive individuals like babies.
When compared to conventional infant formula, research shows goat milk formula contributed to similar growth and stool frequency.
Another point of differentiation between traditional infant formula and goat milk formula lies in formulation.
"Many formulas in the U.S. use nonfat milk powder as a base," Lotsaris said. "This requires more nutrients to be added back to the formula to meet the nutrition requirements."
Aussie Bubs formulas use whole-fat milk as a base and are 100% lactose. "Whole-fat goat milk specifically is a great option because it has similarities to breast milk, like naturally occurring milk fat globule membrane (MFGM), a gentle form of protein (A2 beta-casein) and prebiotic oligosaccharides," Lotsaris explained.
The company also embraces clean label formulation.
Importantly, "clean"—a term that took the food and beverage industry by storm in recent years—has no formal definition, according to Lotsaris. To Aussie Bubs, "clean" means "looking to breast milk for inspiration" and avoiding certain ingredients and additives like corn syrup, sucrose, maltodextrin, artificial growth hormones, colors and preservatives.
The company offers three formula lines: 365 Day Organic Grass Fed, Supreme A2, and Easy Digest Goat (its most popular formulation).
Subscribe and receive the latest insights on the healthy food and beverage industry.
Join 30,000+ members. Yes, it's completely free.
You May Also Like
---