Next-gen proteins: Formulating products to appeal to flexitarian Generation Z
Next-gen proteins: Formulating products to appeal to flexitarian Generation Z
Almost three-quarters of Gen Z prioritizes healthy eating, according to a report from European Institute of Innovation and Technology, prompting formulators to focus on developing flavorsome and nutritional products.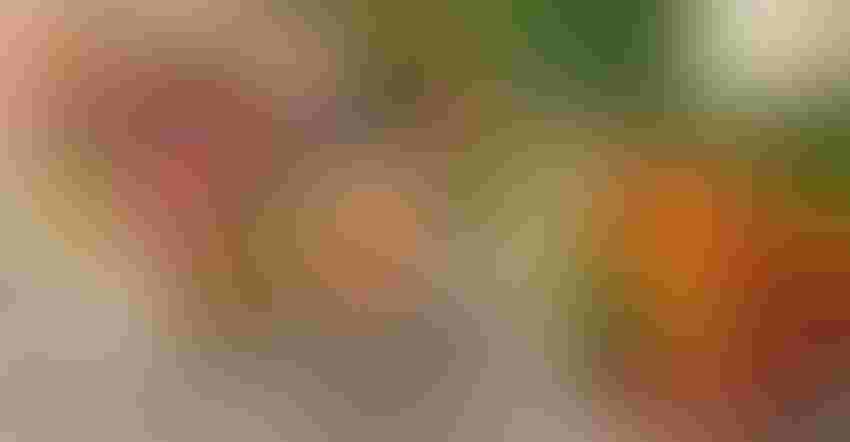 Nearly 70% of consumers have focused on improving their diet over the last two years, according to a report by FMCG Gurus. This is a trend that touches every generation, from older adults wanting to stay active to people future-proofing their well-being and parents considering the best nutrition for their children.
Research from the American Psychiatric Association, however, suggests that Gen Z—people born between 1996 and 2010—are more likely than other generations to worry about their health, preventing them from experiencing life to the fullest. And nutrition is one way Gen Zers are proactively managing their health. In one report from the European Institute of Innovation and Technology, almost three-quarters (72%) of Gen Z see healthy eating as an integral part of their physical and mental health.
It's clear that there is a huge opportunity for brands to tap into this health-aware demographic as they come of age, and tasty protein products may provide an opportunity to do just that.
But first, why protein?
Protein reigns strong as a highly sought-after nutrient across demographics, as 60% of people want to increase the amount of protein in their diets, according to another FMGC Gurus' report. One key reason for this is protein's health halo; it's associated with being both filling and nutritious, as well as delivering broad benefits.
When asked what benefits people most associate with protein in the same survey, general health and well-being topped the list (74%), followed by supporting an active lifestyle during aging (52%). There's strong consumer interest in protein and Gen Zers are in on the hype, too. One-third of older Gen Zers regularly use protein powders, drinks or bars.
Picking proteins
But what proteins does this generation want? It would be remiss not to acknowledge the growing plant protein phenomenon. Younger consumers are a driving force of this.
According to research by global management consulting firm McKinsey & Co., Gen Zers and Millennials are most likely to be interested in vegetarian and vegan options. This doesn't mean swathes of young people are becoming vegan, but instead, they're taking a flexible approach to diet. Market research firm NPD Group found that the majority (79%) of Gen Zers go meatless weekly, and 65% want a more plant-forward diet. This mirrors cross-demographic trends. In one global report from Euromonitor, 42% of people identify as flexitarian, while only 4% and 6% classify themselves as vegan or vegetarian, respectively.
Dairy and plant formulation, side by side
Balance is key to appeal to Gen Z. The benefits of dairy derived proteins are widely recognized, meaning they remain a firm favorite of formulators and consumers alike. According to the aforementioned study by NPD Group, 73% of people still turn to dairy as a trusted protein source. Simultaneously, a survey from FMCG Gurus found that 71% of people consume plant-based alternatives because they view them as healthy. So, it makes sense that Gen Zers, who are both health conscious and research savvy, understand the benefits of a full and balanced diet.
With more than half (54%) of Gen Zers considering themselves "foodies," per Food Technology Magazine, sensory experience is key to success. Formulators must focus on delivering applications that provide an enjoyable experience, as well as an exceptional nutritional profile, since 33% of people are concerned about the texture of high-protein snacks, including bars and drinks, and plant proteins sometimes leaving lingering off notes. Quality ingredients and formulation expertise is key, as well as having the right partners, to ensure that brands can successfully tap into this growing market and meet flexitarian Gen Z needs.
Vicky Davies is the global senior marketing director of performance, active and medical nutrition at FrieslandCampina Ingredients.
Subscribe and receive the latest insights on the healthy food and beverage industry.
Join 30,000+ members. Yes, it's completely free.
You May Also Like
---