Now, next and later: Exploring alternative protein innovation
Now, next and later: Exploring alternative protein innovation
As technologies like precision fermentation and cell cultivation become more widely used to create alt-protein products, brands need to focus on educating consumers and developing high-protein options that appeal to the masses.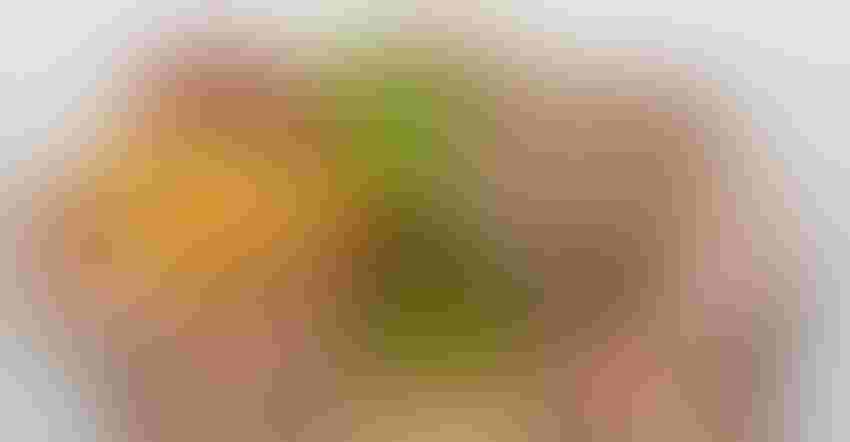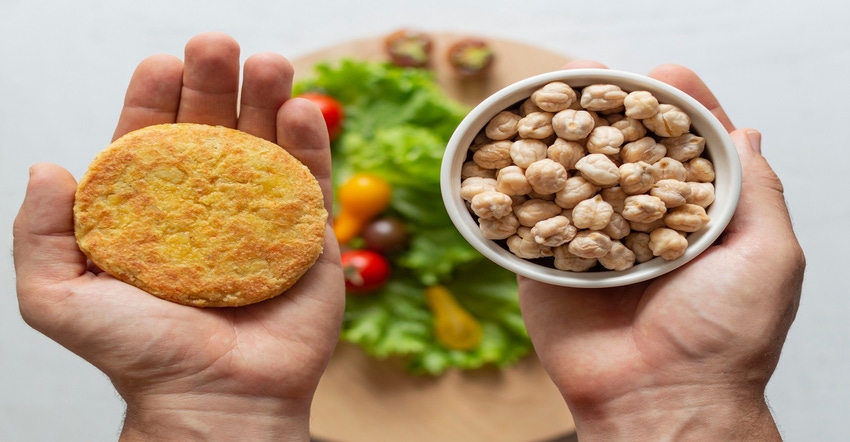 The global food landscape is being shaped by three enduring macro trends: food security, health and well-being and sustainability. These macros are driving structural changes in our food system, leading to an increased need for expanded protein options.
The transformative potential of the alternative protein space is set to change the way we produce and consume food. It will take several factors to get there, however, including championing consumer adoption, bridging the gap to better nutrition, using a tailored approach to solve accessibility and anticipating the next wave of advancements. These forces are essential for driving the protein ecosystem forward.
What's now
Today's consumers are increasingly curious about new protein options. The success of alternative proteins in the present day, and for what is to come, though, is largely dependent on the high expectation for taste, texture and nutrition, as well as familiarity based off what's currently showcased in alternative products.
Sources like soy, oat, almond, chickpea and pea are garnering mainstream awareness and consumption. These plant-based ingredients are commonly used in formulations today, helping refine the sensory experience and nutritional value of alternative offerings. As consumers lean into what they find the most familiar, hybrid protein products that focus on combining animal-based and plant-based proteins or recognizable plant-based proteins like soy with emerging sources like mycoprotein, lupine, sunflower, quinoa and navy bean are options of which we expect to see more moving forward.
ADM's proprietary consumer research indicates that taste, texture and nutrition must advance to encourage consumer retention, with 73% of global plant product consumers—defined as flexitarians, vegetarians or vegans—believing that taste and nutrition are equally important in the final food or beverage product. Additionally, data from the January 2023 Global Protein Consumer Discovery Report  shows improvements in the sensory experience are motivating consumers to try more plant-based products, as "improved taste/texture" is now a top motivator for consumption of meat and dairy alternatives.
Nutrition and customization should also not be undervalued. Globally, when asked what claims/attributes they'd like to see in future formulations, 44% of plant product consumers express a desire for plant-based products with an enhanced nutrition profile, which has increased in consumer interest since 2020, according to the aforementioned report. Consumers are also interested in added protein with additional and complementary health attributes, including support for digestion, weight management and more. By creating multi-functional protein options that also incorporate ingredients like fiber, microbiome-supporting solutions, antioxidants and botanicals, manufacturers can help meet demands for more nutrition optionality and dietary diversity.
Preferences for formats and plant proteins also vary across countries and regions, which have their own criteria for alternative offerings to be adopted. By leveraging locally sourced solutions and expanding regional capabilities, the industry can help solve the nutritional, accessibility and sustainability challenges of each region. This opens the door for brands to develop tailored, affordable applications for and by local markets. What's more, expanding local agricultural, production and technology capabilities can help scale novel protein sources faster.
What's next and what's to come
Global plant product consumers are placing less importance on the specific protein source as they have in the past, per ADM's 2023 Global Protein Consumer Discovery Report, encouraging more openness to novel sources and a blend of protein ingredients to meet nutrition, taste, sustainability and funtional needs. Hybrid solutions that combine familiar plant proteins with new processes, such as precision fermentation, can help encourage consumer trial.
Fermentation-derived proteins are especially promising, as many consumers recognize fermentation as a typical food process. When asked about interest in next-generation science and technological advances, global plant-forward consumers are most interested in trying plant-based products with plant-based novel ingredients, followed by hybrid alternative options (combination of familiar and new technologies), then fermentation-derived sources. Notably, hybrids of plant-based and fermentation-derived proteins are anticipated to be what's next in alternative protein development, after advances in scaling up new or lesser known plant-based proteins like lupine, sunflower, algae and quinoa.
Further on the horizon, cell-cultivated proteins will be key in solving the taste, texture and nutrition of long sought-after formats like steak, fish and cheese.
Not a lot is yet known by mainstream consumers, in terms of next-generation technologies like fermentation or cell cultivation, given low or niche usage in the food industry for alternative product formulation. The introduction of hybrid products using fermentation or cell cultivation serves as a bridge between the familiar and novel, easing the acceptance of new technologies, while also using the best qualities of each protein source for sensory and nutrition optimization.
The 2023 report also found 74%, 69% and 66% of global plant product consumers state they have interest in trying hybrid protein sources in meat alternatives, dairy alternatives and specialized nutrition, respectively. Consumers are also more likely to try products made by new technologies, such as precision fermentation or cellular agriculture, if it can be demonstrated that those are high in nutritional value, safe, low in price and good for the environment, according to The Hartman Group's Food & Technology 2022 study.
It will take ongoing research, development and industry wide collaboration to reach more mainstream consumers with new, diverse offerings in the near- and long-term. Working with a global partner to address calls for an elevated taste and texture experience, nutrition and regional accessibility within the alternative protein arena is a pivotal piece in delivering expanded protein choices and paving the way for a more secure and sustainable food system.
Jacquelyn Schuh is the global protein and savory marketing director at ADM, leading global marketing strategy and execution for the savory sector, along with protein product marketing within the global foods division. Before joining ADM, Schuh held multiple roles within the marketing team at Kerry.
Subscribe and receive the latest insights on the healthy food and beverage industry.
Join 30,000+ members. Yes, it's completely free.
You May Also Like
---