Convenience driving demand for $392 billion processed fruits, vegetables sector
Convenience driving demand for $392 billion processed fruits, vegetables sector
Growing consumer demand for convenient ready-to-eat (RTE) foods is a key factor driving growth in the global processed fruits and vegetable market predicted to reach US$392 billion by 2025.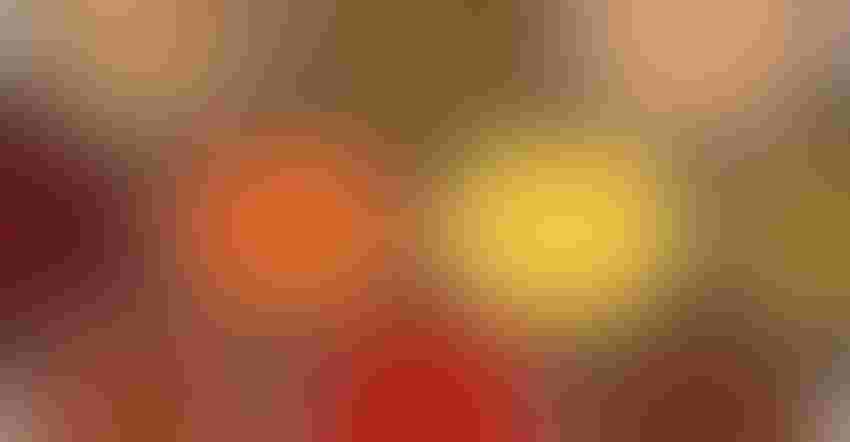 Processed fruits and vegetables are available in many varieties including fresh-cut, frozen, canned or dried. The foods are usually processed and packaged within hours of being picked, which helps retain most nutrients. Benefits such as convenience, easy preparation, easy storage and a longer shelf life make them a healthy choice for busy, health-conscious consumers.
Nutritional benefits of frozen fruits and vegetables
Most fresh fruits and vegetables commonly available in the market and grocery stores are generally picked before they are ripe. This allows them to fully ripen during transportation, where fresh produce is stored in a chilled, regulated environment. Various chemicals are added during transportation to prevent spoiling.
Once they reach the store shelves, fruits and vegetables spend another one to three days on display. After buying, they are usually stored in people's homes for up to seven days before being consumed. All these factors give them less time to develop a full range of vitamins and minerals, natural antioxidants and other nutrients.
Various studies have revealed frozen fruits and vegetables can offer the same nutritional value, and sometimes more, as fresh produces. Out of the many different methods of food preservation, freezing is one of the common and effective method that helps preserve nutrients and protect against the risk of diseases.
Frozen fruits and vegetables are mostly picked at the peak of ripeness. They are then quick frozen and packaged in a nitrogen atmosphere, which helps fruits and vegetables to preserve nutrients that are otherwise degraded by exposure to oxygen. According to experts, when picked at their peak ripeness, fruits and vegetables retain between 10 to 50% more nutrients, vitamins and minerals than those that are commercially harvested as fresh.
Canned foods are convenient and affordable
Canned foods can play a key role in ensuring a healthy, balanced diet. Studies have shown people who consume more canned food products are likely to have a higher consumption of fruits and vegetables. Further, people who regularly consume canned food may have a higher intake of vitamins and minerals compared to those who consume fewer canned foods.
Fruits and vegetables used for canning are also picked at peak freshness, which helps ensure maximum nutritional quality and enhanced flavor. Moreover, processes involved in canning in no way affect the amount of fat-soluble vitamins, minerals, fats and carbohydrates present in fruits and vegetables.
A study conducted at the Michigan State University Extension and published in the American Journal of Lifestyle Medicine suggested fruits and vegetables packaged as frozen or canned are cost-effective and nutritious options for meeting daily vegetable and fruit recommendations in the context of a healthy diet. For canned tomatoes, canning improves the content of B vitamins, vitamin E and carotenoids compared to fresh. Fiber in beans becomes more soluble through the canning process, and thus more useful to the human body.
Dried foods are compact and lightweight
Drying or dehydration is one of the oldest methods used for food preservation. The process involves removal of water from food by circulating hot air through it, which helps prohibit the growth of bacteria and enzymes. The process of drying only minimally affects the nutritional value of fruits and vegetables. Vitamin A is retained during dehydration; however, fruits and vegetables containing it need to be stored in dark places since vitamin A is light sensitive.
Dried fruits and vegetables are delicious, nutritious, lightweight, and easy to use and store. In addition, energy input is much less compared to what is required for freezing or canning. Dried foods require less storage space than that needed for freezer containers and canning jars. These foods are rich in carbohydrates and fiber and have low fat content, making them a healthy choices of convenience foods.
The best thing about dried fruits and vegetables is they can be consumed as high-energy snacks. Their compact and lightweight characteristics make them best-suited for travelling or camping and hiking trips. Apples, peaches, pears, apricots, plums, cantaloupe, banana, blueberries, strawberries, carrots, corn, celery, tomatoes, potatoes and green beans are some fruits and vegetables suitable for drying.
Innovations in packaging technology
Today's packaging trends are majorly inclined toward minimum use of plastics. Another prevalent trend in packaging is what is convenient, i.e., something that consumers can open even with one hand. Manufacturers of processed fruits and vegetables are continuously exploring innovative packaging technologies keeping in mind the latest consumer trends. For instance, North American food brand Del Monte had launched the film-seal packaging technology a few months ago for select fresh-cut products. The company aimed to deliver an enhanced customer experience by reinforcing product quality and extending the product shelf-life.
In January 2020, U.S. food giant Dole Food had launched a range of single-serve, ready-to-eat salads called Fresh Takes that are packaged in PET bowls. This makes the product an ecofriendly and convenient option for quick lunches on-the-go. According to the company, this product was driven by consumers' increasing desire to minimize food wastage/
Future packaging trends are expected to be driven by increasing use of nanotechnology. Manufacturers already are producing nanotechnology-based packaging materials that extend the shelf lives of fruits and vegetables and ensure maximum food safety. Industry players are pouring significant amounts of money into nanotechnology-related research and development.
Processed fruits and vegetables act as a quick, easy, affordable, and healthy alternative to fresh produce for consumers to up their intake of fruits and vegetables across every walk of life. Shifting consumer preference toward convenience and RTE foods; growing awareness toward benefits of frozen, canned and dried foods; and innovative advances in packaging technology will propel processed fruits and vegetables market outlook in the coming years.
Hrishikesh Kadam, content writer at Global Market Insights (GMI), is a graduate in electronics and tele-communication engineering. Kadam blends his technical knowledge and expertise to pen down articles for numerous portals, retaining a specialized focus on pivotal subject domains such as healthcare and technology.
Subscribe and receive the latest insights on the healthy food and beverage industry.
Join 30,000+ members. Yes, it's completely free.
You May Also Like
---