Study shows almond consumption could have positive effect on heart health
Study shows almond consumption could have positive effect on heart health
A new study suggests replacing unhealthy snacks with almonds and other nuts may be beneficial to your vascular system.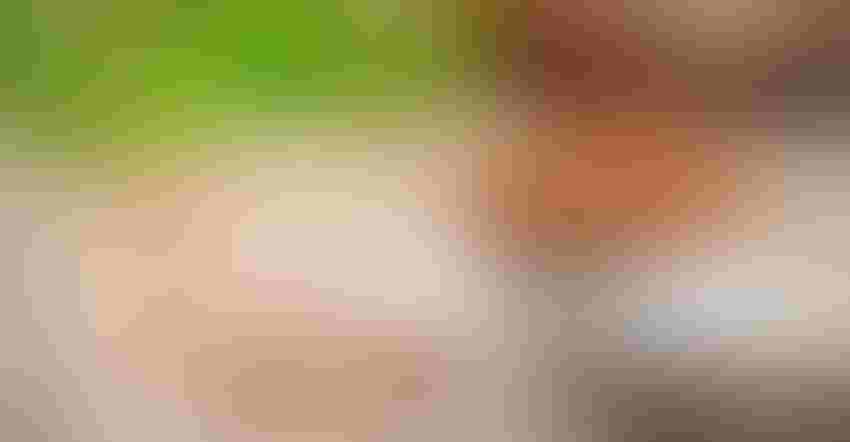 For those looking to improve their long-term heart health, a simple snack substitution could prove beneficial.
According to a study recently published in the the American Journal of Clinical Nutrition, "Whole almonds consumed as snacks markedly improve endothelial function, in addition to lowering LDL cholesterol, in adults with above-average risk of CVD [cardiovascular disease]" (June 2020).
The six-week randomized, parallel-arm study, led by Wendy Hall, Ph.D., Reader in Nutritional Sciences at King's College London, involved participants who had above-average cardiovascular disease risk. Participants consumed either almonds or a calorie-matched snack; researchers then compared cardiometabolic markers between the two groups. The results showed increased endothelium-dependent vasodilation and decreased LDL (read: bad) cholesterol levels in the almond group compared to control. Additionally, "the long-phase heart rate variability parameter, very-low-frequency power, was increased during nighttime following the almond treatment compared with control ... indicating greater parasympathetic regulation."
The improvement in endothelial function and LDL cholesterol levels within the almond group led researchers to conclude, "replacing typical snacks with almonds, as 20% of total calorie intake, has the potential to reduce adjusted relative cardiovascular disease risk by 32%."
"Our randomized controlled trial shows that eating whole almonds in place of typical snacks (which tend to be high in sugars and/or saturated fats, and low in fiber and micronutrients) can improve cardiovascular health by increasing vasodilation of arteries in response to an increase in blood flow and lowering LDL-cholesterol," Hall said in a press release.
The results of this study add to another recent study also led by Hall and King's College recently published in the European Journal of Nutrition, which showed whole almond consumption may be linked to "lowered LDL cholesterol levels and improved endothelial function" (Eur J Nutr 2020).
That observational study examined the eating habits (through review of food diaries) of 6,802 adults in the UK from 2008-17. According to the authors, the study aimed to "investigate associations between whole almond consumption and diet quality, measured by the modified Mediterranean Diet Score (MDS) and modified Healthy Diet Score (HDS), and CVD risk markers, using survey-adjusted multivariable linear regression."
The results of the study found 7.6% of the population reported consuming almonds regularly, with median intake among almond consumers being about 5 g/day. Overall, almond consumers were found to have higher diet quality scores than non-consumers, as well as "higher intakes of protein, total fat, monounsaturated, n-3 and n-6 polyunsaturated fats, fiber, folate, vitamin C, vitamin E, potassium, magnesium, phosphorus and iron." Additionally, almond consumers were found to have lower levels of trans-fatty acids, as well as total carbohydrates, sugar and sodium.
Both studies were funded by the Almond Board of California.
Hall attributed almonds' impact on cardiovascular health as a function of both what almonds contain and what they lack. Almonds contain fiber, antioxidant-packed polyphenols and nutrients such as magnesium and vitamin E. Additionally, choosing almonds over a less healthful snack means lower intakes of salt, sugar and saturated fats.
The authors also made sure to note the difference between correlation and causation, noting "It is unlikely that almond consumption independently determined lower adiposity in this population." They went on to note that almond consumption alone is not a viable method of heart health intervention, but rather a small part of an overall healthier lifestyle.
"Encouraging snacking on nuts, including almonds, to replace snack foods high in saturated fatty acids, refined starches and free sugars may contribute to the sum effect of a healthy dietary pattern on reduced risk of cardiovascular diseases," the authors concluded.
Subscribe and receive the latest insights on the healthy food and beverage industry.
Join 30,000+ members. Yes, it's completely free.
You May Also Like
---