Business Bites: A weekly taste of what's going on in the industry
Business Bites: A weekly taste of what's going on in the industry
Major moves are happening everywhere, including a couple of shakeups at Beyond Meat; an innovative new science & tech center at a college campus; and butter, snacks at "high risk" due to inflation.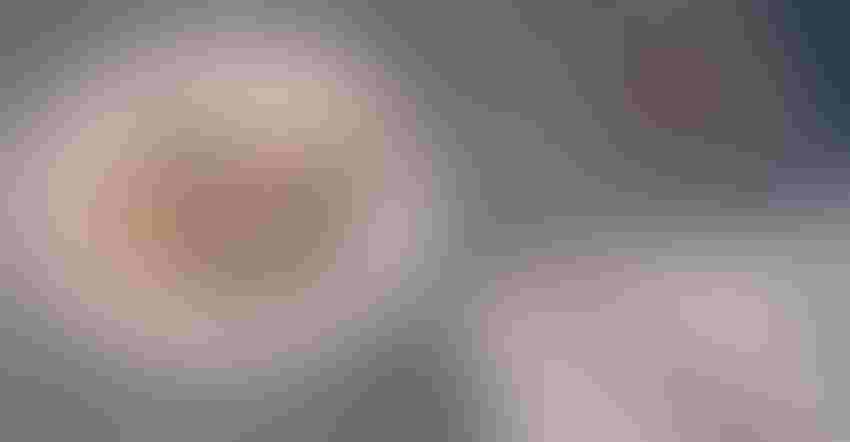 Price of butter affected by inflation
Labor shortages, lower milk production and overall grocery inflation are affecting the price of butter, according to The Wall Street Journal. It's gotten so bad that Marshall Reece, senior vice president at Minnesota-based Associated Milk Producers Inc., warned retailers not to discount butter too much during the holiday season: "Don't go crazy. You can't have a fire sale on butter; we won't be able to supply you." 
Interim Beyond Meat COO appointed 
Jonathan Nelson, senior vice president, manufacturing operations, Beyond Meat, became the new COO after his predecessor's arrest and company suspension, according to news reports from Food Dive. Nelson took over the position after former COO Doug Ramsey was arrested on charges related to a "road rage-inspired" physical altercation after a University of Arkansas football game earlier this month. Beyond Meat did not release details about Ramsey's suspension, but only announced that Nelson will oversee operations during the interim. Nelson previously served as an interim chief operating officer before Ramsey's hiring in December 2021. He was also the company's vice president of plant-based food and beverage operations. In unrelated news, Beyond Meat's chief supply chain officer is stepping down, reports Food Dive.
Pilot Project raises $8 million in seed capital 
Pilot Project recently raised $8 million to purchase a former Milwaukee Brewing Co. location, a 70,000-square-foot production facility in Milwaukee's Pabst Brewery District. The Chicago-based company also plans to launch five to 10 new brands annually. The five-year pipeline includes launching incubators and taprooms in key national and international cities, including Los Angeles, Miami and London.  
DSM simplifies oat-based dairy with new product  
Delvo Plant Go, a new enzyme solution from DSM, simplifies the production of oat-based products by enabling manufacturers to break down oat starches in glucose and maltose in one step. This allows for a shorter and more efficient process, reducing hydrolysis time by up to 30 percent. The alternatives require less energy and water, supporting oat-based manufacturers in achieving their sustainability goals without impacting the taste or texture of a final application.  
Wasa Crispbread unveils modern, fresh look  
The updated packaging design for Wasa Crispbread features vibrant colors inspired by nature, a unique font and prominent new graphics to convey the brand's roots, while preserving its dedication to simple, wholesome ingredients. The Scandinavian company has been around for more than 100 years and aiming to connect with younger consumers with the rebranding.  
Savory snacks, chocolate, ice cream may be 'at risk due to inflation
GlobalData, a leading data analytics company, reports that chocolate, confectionery, savory snacks and ice cream are at "high risk" due to global inflation. Consumers think of these food categories as treats and rewards, so they are likely to get less prioritized over pantry staples as budgets tighten and wellness concerns rise. Forecasts show that while indulgent food is gaining value over volume, inflation and price increases are currently set to drive growth rather than increased sales in the next couple of years. In addition, as energy costs rise, manufacturing, logistics and storage costs around freezing ice cream will also be passed on to consumers.  
ADM's innovative new science and tech center at college campus 
ADM recently celebrated the grand opening of a new ADM Science and Technology Center at the University of Illinois Research Park. The new center's portfolio will add human nutrition research and development, wet chemistry, sensory science, data science, computational fluid dynamics, and customer interface and applications to ADM's existing footprint at the university.  
Subscribe and receive the latest insights on the healthy food and beverage industry.
Join 30,000+ members. Yes, it's completely free.
You May Also Like
---