Chili pepper consumption linked to lower mortality
Chili pepper consumption linked to lower mortality
New research to be presented at this week's American Heart Association's Scientific Sessions 2020 examines the link between chili pepper consumption and lower mortality risk.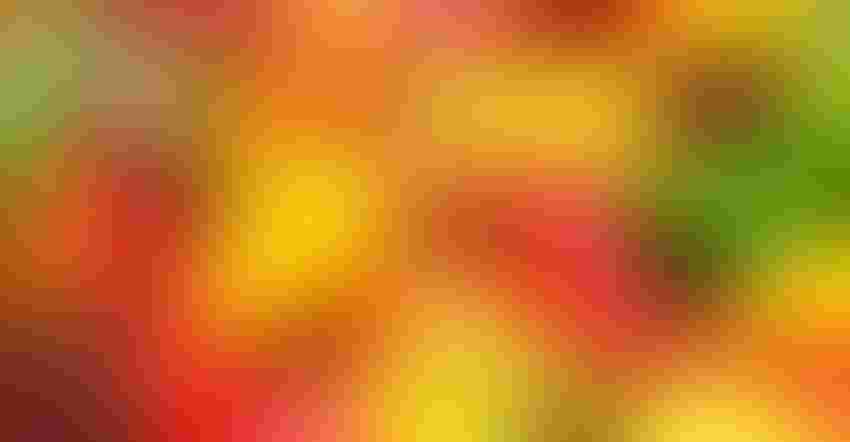 New preliminary research—currently unpublished but set to be presented at the American Heart Association's Scientific Sessions 2020 this week—suggests the phrase "spice up your life" may ring truer than previously thought.
Research on how chili peppers—and specifically the compound capsaicin, responsible for a pepper's familiar heat—affect human health are not new; a PubMed search of "chili peppers" returns more than 5,000 results. This new data to be presented this week, based on analysis of four previous studies, suggests consumption of chili peppers may help lead to a longer life.
For this study, researchers screened nearly 5,000 studies from five leading global health databases (Ovid, Cochrane, Medline, Embase and Scopus), ultimately focusing on four large studies which included data on health outcomes and chili pepper consumption. These four studies included data on over 570,000 subjects from the U.S., Italy, China and Iran. The researchers found, compared to those who rarely or never ate chili peppers, those who did eat peppers regularly experienced a 26% relative reduction in cardiovascular (CV) mortality, a 23% relative reduction in cancer mortality and a 25% relative reduction in all-cause mortality.
"We were surprised to find that in these previously published studies, regular consumption of chili pepper was associated with an overall risk-reduction of all cause, CVD and cancer mortality," said senior author Bo Xu, M.D., cardiologist at the Cleveland Clinic's Heart, Vascular & Thoracic Institute. "It highlights that dietary factors may play an important role in overall health."
Xu did make sure to emphasize the difference between correlation and causation, noting the researchers are still unclear on the exact reasons and mechanisms behind their findings.
"It is impossible to conclusively say that eating more chili pepper can prolong life and reduce deaths, especially from cardiovascular factors or cancer," he said. "More research, especially evidence from randomized controlled studies, is needed to confirm these preliminary findings."
Xu also noted other limitations from their analysis, including "limited specific health data on individuals or other factors that may have influenced the findings," as well as incomplete data about the type of peppers consumed or the frequency of consumption.
While it is clear there is more research to be done, the results show promise for those who like a good burn now and again. The full findings will be presented during the American Heart Association's Scientific Sessions 2020, to be held virtually from Nov. 13-17, 2020.
Subscribe and receive the latest insights on the healthy food and beverage industry.
Join 30,000+ members. Yes, it's completely free.
You May Also Like
---