Cost of Thanksgiving meal down 4% in 2020
Cost of Thanksgiving meal down 4% in 2020
According to the American Farm Bureau Federation (AFBF), the cost of feeding your family on Thanksgiving this year should be lower than in years past.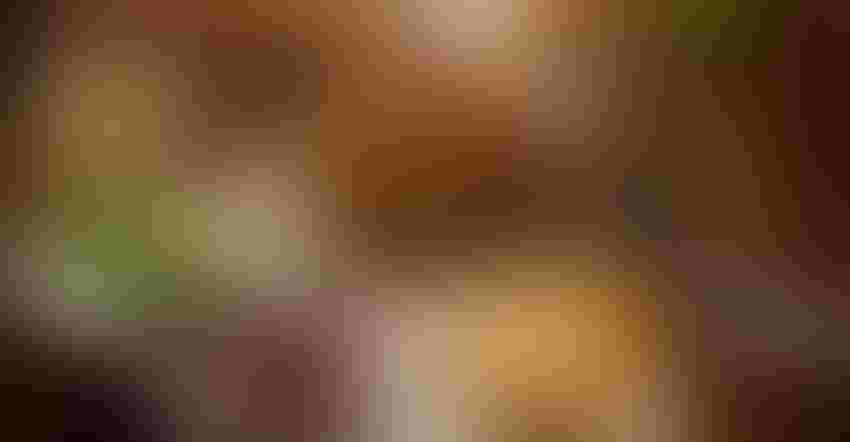 Throughout the U.S., Thanksgiving 2020 is going to have a much different look than prior years. From smaller family gatherings to no parade on TV, the COVID-19 pandemic will, as it has for the last nine months, loom large over everything.
However, the Thanksgiving news isn't all bad. According to the American Farm Bureau Federation (AFBF), the cost of feeding your family this year should be lower than in past years. This year's AFBF annual Thanksgiving cost survey—the 35th edition of the survey—found the cost of a Thanksgiving feast for 10 (side note: that's more than you should have this year) rings in at $46.90, or $4.69 per person. This cost represents a $2.01 drop from 2019.
That meal, according to the AFBF, covers "turkey, stuffing, sweet potatoes, rolls with butter, peas, cranberries, a veggie tray, pumpkin pie with whipped cream, and coffee and milk, all in quantities sufficient to serve a family of 10 with plenty for leftovers." Average cost is calculated based on more than 230 surveys completed with pricing data from all 50 states.
"The average cost of this year's Thanksgiving dinner is the lowest since 2010," said AFBF chief economist John Newton.
This year's price drop is largely driven by the cost of Thanksgiving's star, the turkey. The holiday centerpiece is down to an average of $19.39 for a 16-pound turkey, or $1.21/lb., a 7% drop from last year and also its lowest point since 2010.
Other parts of the AFBF Thanksgiving meal to see a drop in price this year compared to last include whipping cream (down $0.34) and sweet potatoes (down $0.31). However, some key Thanksgiving staples did see a rise in price this year compared to 2019, led by dinner rolls (up by $0.16) and stuffing (up $0.13). Pumpkin pie mix and cranberries also saw modest price increases.    
The AFBF also included a subset of Thanksgiving foods not included in their overall meal, including ham, russet potatoes and frozen green beans. These ingredients added $13.21 to the cost of a dinner for 10, for an overall cost of $60.11. The entire meal, with those three ingredients included, costs about 4% less than in 2019.
A full breakdown of the cost by ingredient can be found here.
Finally, the AFBF made sure to assuage fears of another round of grocery hoarding similar to what we saw during the initial stages of the pandemic. "Turkeys—and other staples of the traditional Thanksgiving meal—are currently in ample supply at grocery stores in most areas of the country," Newton said.
Subscribe and receive the latest insights on the healthy food and beverage industry.
Join 30,000+ members. Yes, it's completely free.
You May Also Like
---