Food and beverage trends to watch for in 2021
Food and beverage trends to watch for in 2021
2020 brought the unexpected; what might the effect be on food and beverage trends in 2021 and beyond?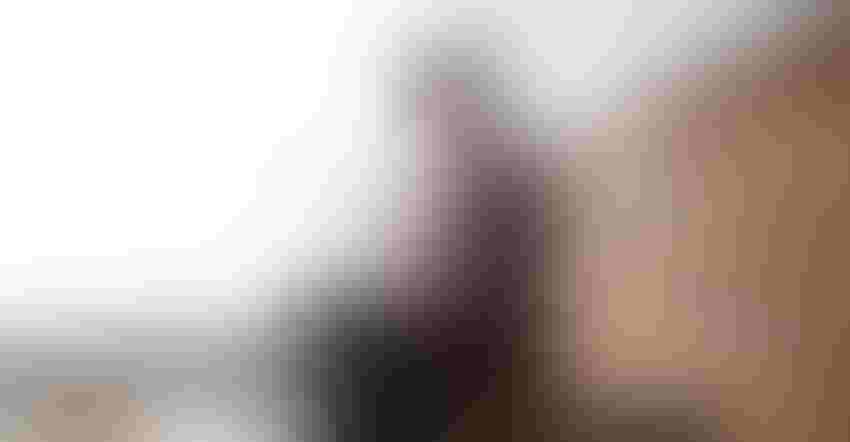 It has been a whirlwind of a year, and while many would probably like to forget 2020, its impact will be felt for years to come. While there have been many noteworthy events this year, the effect of the COVID-19 pandemic on the food and beverage industry is huge. The pandemic changed the way consumers shop, socialize, entertain and more—which is why it will be the biggest driver of food and beverage trends next year. Products that promote health and wellness, escapism and value will be in the spotlight because they provide relief from many of the challenges consumers are facing in wake of the pandemic.
In 2021, health and wellness will be focused on maintaining a healthy body and mind by staying physically fit, eating a better diet and taking measures to improve emotional health. A new consideration for the food and beverage industry will be the need for safety, which will affect both how and where consumers shop.
Consumers will also be more cost-conscious because of economic uncertainty which will drive demand for value. However, there will still be space for premium products that provide exciting experiences to fill the void of other forms of entertainment that consumers are missing because of the pandemic, such as travel and eating at restaurants.
These trends will not be mutually exclusive, and many products in 2021 will address multiple consumer needs. Based on these considerations, Imbibe predicts the following trends:
Better body
Consumers will aim to improve physical health by paying closer attention to macronutrients, maintaining a healthy weight, and choosing products suggested to boost immunity. Ingredients that promote gut health, improve hydration and have anti-inflammatory properties will be in the spotlight. Superfoods that are naturally rich in immune-boosting ingredients like elderberry, acerola cherry, apple cider vinegar, ginger and turmeric will be popular. Brands will also fortify products with ingredients like zinc, vitamin C, probiotics and prebiotics.
Consumers will also be focused on getting in shape to lose extra pounds gained during quarantine and to improve overall health. Launches of sports nutrition products like protein drinks, electrolyte replenishers, performance enhancers, energy boosters and weight loss elixirs will increase. Brands will differentiate products by using clean label, plant-based, and/or diet-friendly ingredients as well as incorporating multiple functional ingredients in a single product to give consumers more bang for their buck.
Mood Boosters
Stress is at an all-time high for many consumers, which can affect more than just your mood. Consumers will seek out products that promote relaxation and mental clarity and improve sleep. Brands will incorporate ingredients like adaptogens, CBD and l-theanine to help consumers unwind.
Consumers will also flock to the familiar as a means of comfort, increasing demand for comfort food and nostalgia. In order to provide emotional benefits of comfort food without negatively impacting physical health goals, brands should focus on launching permissibly indulgent products made with better-for-you ingredients. This will include reducing sugar or swapping it out for natural low-calorie sweeteners like stevia, monk fruit and allulose, improving nutrient density and incorporating plant-based, functional and clean label ingredients.
Another way to deliver comfort is through use of nostalgic flavors reminiscent of childhood favorites like s'mores or birthday cake, or seasonal flavors like lemonade in the summer and pumpkin in the fall. Disruption from the pandemic also creates a need for excitement, so nostalgia will appear in new forms such as familiar product types enhanced with novel ingredients or novel products with nostalgic flavors. 
Culinary tourism
Since consumers are spending less time traveling and going to restaurants, they will seek out products that provide adventurous experiences at home. There will be greater demand for premium bar options like ready-to-drink cocktails that offer an experience akin to hand-crafted varieties but don't require purchasing multiple ingredients. There will also be a surge in better-for you libations like hard kombucha and enhanced beer, cider and seltzer. Zero-proof spirits that provide a similar experience to drinking alcohol by incorporating flavorful botanicals and relaxing ingredients like adaptogens and CBD will experience growth as well.
Additionally, there will be a resurgence of do-it-yourself (DIY) kits that alleviate boredom and offer experiences similar to foodservice. Consumers will purchase meal kits, many of which will be offered by foodservice brands. Other desirable kits will include DIY alcohol fermentation, mixology, dairy alternative milks, kombucha and more.
Globally inspired products and flavors will also be favored in lieu of vacationing abroad. Brands will experiment with Mediterranean flavors like blood orange, orange blossom, bergamot, figs and dates. There will also be continued growth of flavors from Latin America like guava, chamoy and mango chili lime and flavors from Asia like yuzu, calamansi, tamarind and cardamom.
Safety first
Consumers are making purchase decisions based on what makes them feel safe, which will affect the food and beverage industry several ways. Foodservice brands will need to be transparent about business practices so consumers feel safe eating out. Consumers will be paying attention to product packaging and will be more accepting of single-use and tamper-proof packaging because of concerns about hygiene and contamination. The boom in online shopping will continue until there is a significant drop in illness rates and/or a vaccine becomes widely accessible.
More for less
Rises in infection rates have consumers stocking up on groceries for weeks to months at a time, but due to economic uncertainty those purchases need to be at a lower price point. There will be an explosion of innovation from private label brands who will launch products in growing categories like dairy alternative milks, immunity beverages and alcohol. Name brands will also offer value to consumers by launching multi-serve products, variety packs with multiple flavors and shelf-stable options.
Holly McHugh is the marketing associate at Imbibe, a Chicago-based beverage development company. She focuses on the company's external communications and brand awareness. She also monitors and analyzes beverage trends to guide clients in making strategic decisions about product development. She has a bachelor's degree from Columbia College Chicago and a master's degree from the University of Denver.
Subscribe and receive the latest insights on the healthy food and beverage industry.
Join 30,000+ members. Yes, it's completely free.
You May Also Like
---