Foodservice menu prices reach highest 12-month increase in 41 years
Foodservice menu prices reach highest 12-month increase in 41 years
Menu prices rose 6.9% during the last 12 months, according to the National Restaurant Association, marking the highest 12-month increase since 1981.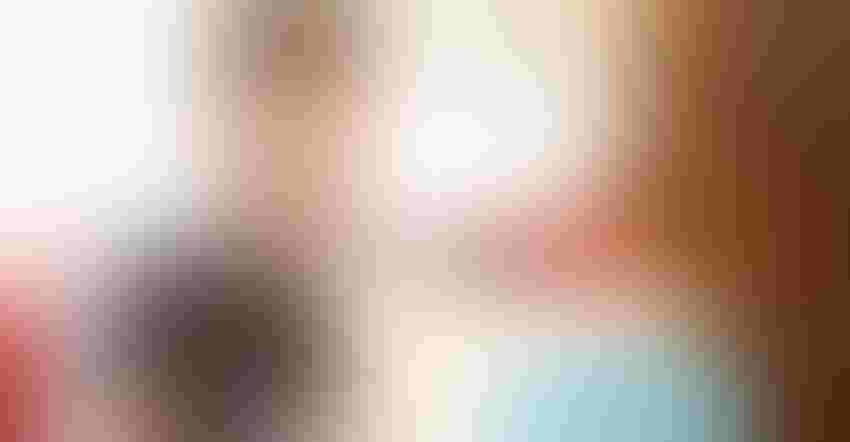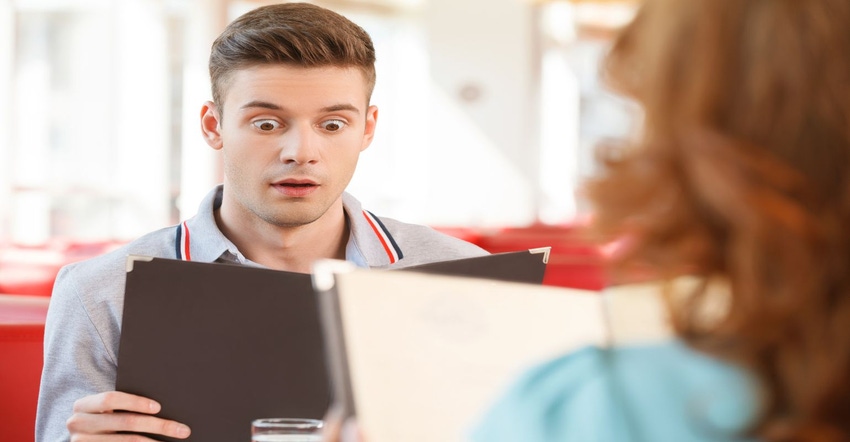 In the past year, average menu prices at full-service and limited-service restaurants saw the highest 12-month price increase since 1981, according to recent analysis from the National Restaurant Association (NRA).
The price increase, however, falls short of rising costs at the grocery store.
Drawing on data from the Bureau of Labor Statistics, NRA analysis indicated average menu prices increased 6.9% between March 2021 and March 2022.
For the first time in two years, full-service price hikes outpaced increases for limited-service meals and snacks, reaching 8% between during the 12-month period, NRA reported. Prices for limited-service meals and snacks were up 7.2% during that time.
Restaurant patrons in the Midwest and South were hit hardest by menu price increases over the last 12 months, seeing price jumps of 8.4% and 7.5%, respectively, NRA reported. The Northeast and West saw slower, but steady, menu price gains of 5.9% and 5.8%, respectively.
NRA pointed to higher input costs, particularly food and labor, as the leading cause of menu price hikes. Between February 2021 and February 2022, the Producer Price Index for All Food increased 15.1%. Likewise, the average hourly earnings of eating and drinking place employees jumped 12.1% during the same period.
The menu price uptick falls short of rising grocery store prices, however.
Grocery stores, similar to foodservice venues, saw the highest 12-month price increases between March 2021 and March 2022 since 1981—a jump of 10%, NRA reported.
Soaring food prices can be attributed, in part, to record-high global food prices. In March, the FAO Food Price Index, which tracks monthly changes in the international prices of commonly traded food commodities, averaged 159.3 points, up 12.6% from February, when it reached its highest level since 1990, and 33.6% from March 2021.
FAO pointed to conflicts in Ukraine as a potential cause of the latest global price increases. Ongoing concerns related to crop conditions and export availabilities, as well as issues outside of food production related to energy, fertilizer and feed sectors, were also cited as drivers of recent food price inflation.
In its analysis, NRA cited a 48% surge in gas prices in the last year, with over half of that increase coming in February and March alone, as a key contributor of overall consumer price increases. Like grocery and menu prices, overall consumer prices increased 8.5% in the last year, marking another 41-year high.
Rachel Adams joined Informa's Health & Nutrition Network in 2013. Her career in the natural products industry started with a food and beverage focus before transitioning into her role as managing editor of Natural Products INSIDER, where she covered the dietary supplement industry. Adams left Informa Markets in 2019.
Subscribe and receive the latest insights on the healthy food and beverage industry.
Join 30,000+ members. Yes, it's completely free.
You May Also Like
---