Grocer-led nutrition intervention improves adherence to DASH diet
Grocer-led nutrition intervention improves adherence to DASH diet
Tapping the power of personalized recommendations based on shopping data and in-store nutrition guidance, grocers may help crack the code on healthy diet compliance.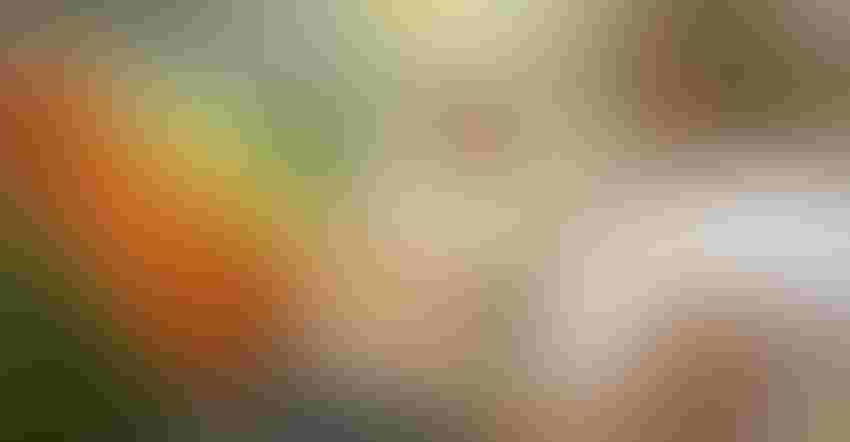 Consumers who receive in-store guidance about nutrition and personalized recommendations based on their shopping habits bought more healthy foods and improved their diets in accordance with the DASH diet, according to new research.
The DASH (Dietary Approaches to Stop Hypertension) diet is a low-sodium, low-saturated fat and low-cholesterol nutrition protocol aimed at treating or preventing high blood pressure. Adopters of the DASH diet are encouraged to eat plenty of fruits, vegetables and whole grains, and small amounts of low-fat or fat-free dairy, fish, poultry and beans, while limiting intake of fatty meats and full-fat dairy products.
The study, known as the Supermarket and Web-based Intervention Targeting Nutrition (SuperWIN) Trial, set out to evaluate the impact of dietary intervention at the retail level.
The study was conducted by the University of Cincinnati and presented by Dylan Steen, M.D., of the Division of Cardiovascular Health and Disease at the UC College of Medicine and UC Health cardiologist, at the American College of Cardiology Annual Scientific Session in April 2022.
For the study, 247 participants aged 21 to 75 years with one cardiovascular risk factor (obesity, hypertension or hypercholesterolemia) were assigned to one of three groups: strategy 1, strategy 2 or control. Participants were primary care patients at UC Health.
Participants met with a Kroger Health dietitian at the start of the study for medical nutrition therapy at their preferred Kroger shopping location. Participants also received a new Kroger loyalty card.
The strategy 1 and strategy 2 groups received six additional in-store, personalized food product-directed education visits with a Kroger Health dietitian. The visits were guided by updated purchasing reports provided by the study.
"The participants were taught to shop better, right in the aisles of their home stores, based off each individual's unique tastes and needs," Steen said in a press release.
The strategy 2 group also received technology-based guidance, teaching participants how to use new technologies like online shopping, home grocery delivery and meal-planning tools to support healthier purchases.
The control group received no additional education.
Results showed participants in strategy 1 and 2 groups had a greater increase in their adherence to a DASH diet compared to control. The strategy 2 group, which also received new-technology training, had an even greater increase in adherence to the DASH diet compared to those who didn't receive the training.
"Grocery purchasing data is progressively being linked to nutrition information and thus could be used by dietitians, nurses, pharmacists and physicians to provide the best, individualized guidance to patients," Steen said in the release.
The findings, researchers said, have opened the door for research partnerships between independent academic researchers and retailers.
Rachel Adams joined Informa's Health & Nutrition Network in 2013. Her career in the natural products industry started with a food and beverage focus before transitioning into her role as managing editor of Natural Products Insider, where she covered the dietary supplement industry. Adams left Informa Markets in 2019.
Subscribe and receive the latest insights on the healthy food and beverage industry.
Join 30,000+ members. Yes, it's completely free.
You May Also Like
---