Grocery inflation hits 15.1% in June
Grocery inflation hits 15.1% in June
Inflation at the grocery store reached a new high in June—more than doubling since the start of the year, according to Numerator.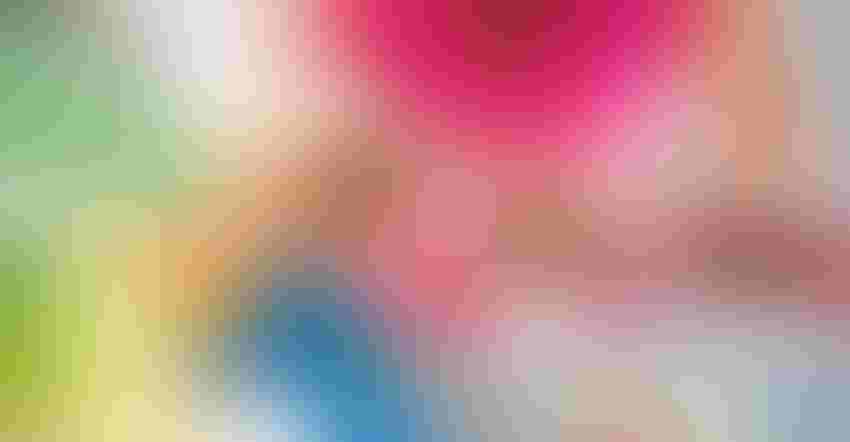 Grocery prices rose 15.1% during the four-week period ending July 3 compared to a year ago, up from 7.4% at the beginning of the year, according to Numerator's Price Pulse, a tracking tool that leverages verified purchase data to monitor changes in the prices of consumer goods. 
According to Numerator's data, the beverage category was most impacted by inflation during the month of June, with five beverage categories ranked among the top 10 food categories for highest inflation rate. Among beverages, water saw an inflation rate of 22% for the four-week period ending July 3, followed by milk/milk substitutes (17%), juices (17%), coffee (17%) and sports/energy drinks (17%). Another beverage category seeing double-digit inflation was soft drinks, which clocked an inflation rate of 13%, per Numerator.  
Of all food categories, frozen meat saw the highest inflationary rate in June of 28%. Chips took the No. 2 spot, garnering an inflation rate of 26%, followed by poultry in the No. 3 spot at 25%. Other food categories with double-digit inflation in June include prepared meals (16%), non-seasonal candy (16%), vegetables (14%), cheese (14%) and ice cream (12%). 
As focus on the COVID-19 pandemic wanes, consumers increasingly blame the policies coming out of the White House for inflation at the grocery store. To counter rising grocery costs, consumers are switching up their shopping channels—and sometimes in "unexpected" ways, according to Eric Belcher, CEO, Numerator, in a press release. 
"As the cost of everyday goods continues to rise, consumers are shopping around to find value," he said. "Many of these shifts, including high-income households trading down to dollar stores, are unexpected." 
According to Numerator, online is the channel most impacted by price hikes. Online grocery prices grew 21.5% compared to the year prior. It's no surprise, then, that in-store spending reached a new high in 2022 with sales growth of 24%. Consumers who are shopping in person are branching out to club and dollar stores to save money, Numerator data showed.  
Despite high inflation in the dollar channel—of 19.8% compared to the year prior for the four-week period ending July 3—sales at the dollar store rose 14%, attributed to increased trips and boosted spend per trip of 4% and 9%, respectively. High-income shoppers are largely responsible for spiking sales at dollar stores; this group increased spend at the dollar store the most (33%), per Numerator. 
Consumers are also switching to club stores to combat spiking grocery prices. Traffic at club stores rose 9% compared to the year prior and sales grew 15%, Numerator reported. 
Subscribe and receive the latest insights on the healthy food and beverage industry.
Join 30,000+ members. Yes, it's completely free.
You May Also Like
---