Looking forward to 2023 trends
Looking forward to 2023 trends
From functional wellness to lower-sodium products to more affordable offerings, three industry experts sound off on what to expect in the new year.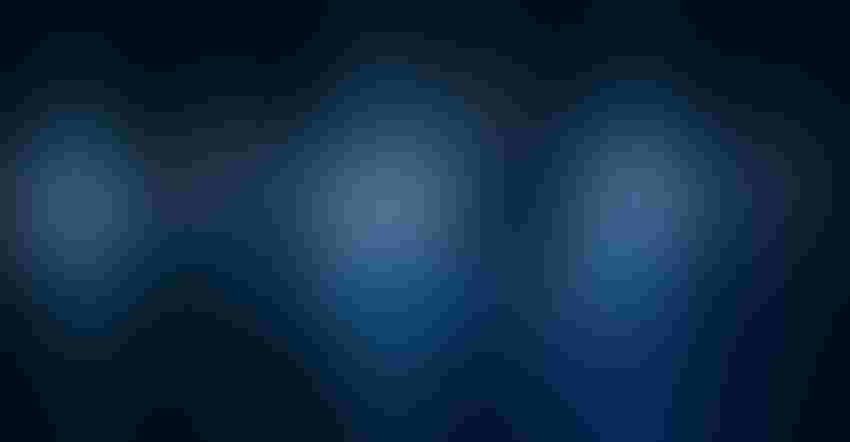 Plant-based foods, sodium reduction and affordability were among the biggest trends this year. Experts expect them to remain with us in 2023 as consumers, food manufacturers and food service industries navigate the next change wave. Here's what they had to say.
From diet culture to wellness
The pandemic has shifted the cultural conversation away from the aggressive diet culture of the 1980s and 1990s to functional wellness like the protein trends we see today, said Mike Kostyo, a trendologist and associate director at Dataessential, a leading food-and-beverage platform. 
For consumers, especially those in younger demographics like Gen Z, that means looking for protein and immune-boosting and plant-based foods. But trends are also fickle, Kostyo warned.  
"When it comes to plant-based foods, we're seeing that period in a trend's lifecycle that often follows the hype, where the good ideas and brands stick around and those that are less relevant fall by the wayside," he explained. Kostyo continued, saying whether plant-based trends in food service continue depend on a possible recession and whether a recession will provide startup brands with the same amount of VC capital to keep them afloat. He also expects the plant-based category to expand beyond beef and burgers. Consumers may see even more plant-based chicken, seafood and alternative dairy products hitting retail shelves.
"When it comes to non-alcoholic beverages, alternative milks continue to dominate the space, with oat milk quickly becoming the default option," Kostyo said. "'Zero sugar' soft drinks are also dominating in place of traditional diet options. For snacking, we're seeing incredible innovation in the category. Today's retail shelves are filled with new mushroom jerkies, clean-label gummy bears and lots of global flavors."
Plant-based chicken may also undergo innovations like plant-based nuggets, strips and nationwide launches like Panda Express's plant-based orange chicken. In addition, offerings such as plant-based cheese and butter like Miyoko's pourable mozzarella could be a game-changer for pizza, Kostyo said.
One wellness trend cutting across all generations is the demand for foods that support mental and brain health. Consumers across every generation want foods that support a healthy mind. 
"The key thing to know about health trends is that consumers want to eat healthily," Kostyo said. "But we have to make that an easy decision for them. Consumers want healthy foods, but they have to be as appetizing and appealing as indulgent and unhealthy options."
Less salt
Federal guidelines to lower sodium intake levels will continue to dominate the manufacturing industries next year. The U.S. Food and Drug Administration (FDA) released in October 2021 long-awaited sodium-reduction targets for processed, packaged and prepared foods to help reduce the amount of sodium in the U.S. food supply. New FDA targets aim to reduce sodium intake by about 12 percent, from 3,4000 to 3,000 milligrams daily. The ideal number is 2,300 mg. per day.
The move signals a growing public health awareness about the impact of sodium intake on average Americans. Americans consume slightly less than 50% more sodium than they should, especially children aged 2 to 13. High-sodium intake, however, could have devastating long-term health effects, including hypertension, heart attacks and stroke as the population ages, according to the FDA.
About 70% of sodium consumed by Americans comes from packaged, prepared and restaurant food. The FDA has given the food service and food manufacturing industries 2.5 years to meet new federal targets.
Alberger Brand Salt Flakes may be a game changer, said Janice Johnson, a veteran food scientist at Minnesota-based, global food corporation Cargill's. Johnson said that its distinctive crystals, which have a large surface area and lower bulk density, give it better adherence, blend-ability and solubility than cube-shaped granulated salt.
"You have 'fluffy' salt that gives you beautiful coverage on a (potato) chip," Johnson said. "You get better coverage, giving it better visual appeal, and when you're eating it, you get a burst of saltiness and a more consistent salty taste."
Most companies began initiatives to reformulate their products. But it gets complicated. For example, a pizza manufacturer may not make all its ingredients, such as pasta, dough, sauce, cheese and meat. Manufacturers must work with each vendor to ensure the entire pizza meets the new voluntary federal sodium targets. The challenge is meeting customer taste and texture expectations while meeting federal guidelines.
Affordability
An obvious, yet often overlooked upcoming trend for 2023 is affordability. Increases in fuel and food costs in most parts of the world compel average consumers to rethink their household spending, particularly their approaches to food. The shift in consumers' approaches to food spending is similar to that experienced during the most recent recession, said Ranjana Sundaresan, lead research analyst for Spoonshot, a food-and-beverage advanced analytics company.
Spoonshot tracks the occurrence of a particular topic over time based on references in media channels, which they term "interest." They can further drill down on a topic based on consumer and business media. Accordingly, their data shows "affordability" as an important factor for both consumers and businesses. For example, consumer interest in affordability has risen by 70% in the past year, while business interest grew by 26% in the same period.
"Our data shows that affordability is an important factor for both consumers and businesses, but moreso for consumers at the moment," Sundaresan explained. "Consumer interest in affordability has increased by 70% in the 12 months to July 2022, while business interest grew by 26% in the same period."
Consequently, consumers are stretching their budgets as much as possible, which means trading down or cutting back on certain foods. For example, interest in trading down has increased by 163% in 12 months to July 2022. "With commodities and prices continuing to see significant volatility," Sundaresan said, "we expect that both 'affordabiliy' and 'value for money' will be watchwords for consumers in the coming year."
Subscribe and receive the latest insights on the healthy food and beverage industry.
Join 30,000+ members. Yes, it's completely free.
You May Also Like
---