National Black Business Month a chance to amplify Black-owned food concepts, too
National Black Business Month a chance to amplify Black-owned food concepts, too
Here's a look at some groundbreaking, Black-owned food retail concepts making their mark in the industry.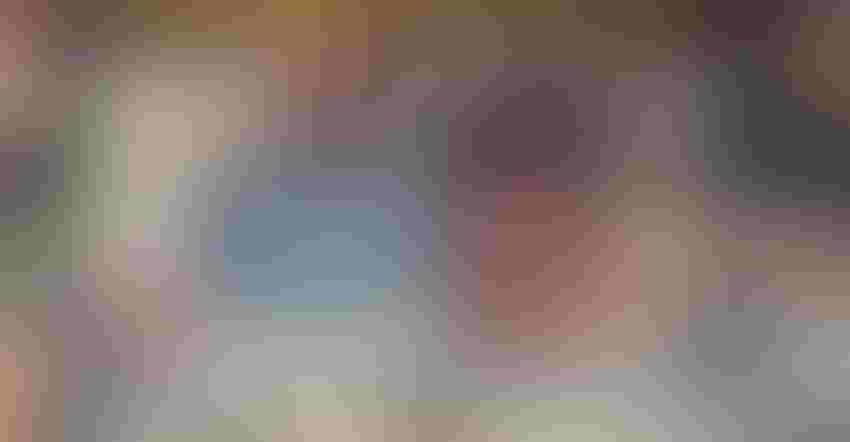 Since 2020, many have made a point of amplifying Black-owned businesses, but for John William Templeton, this was a passion project he started in 2004. Templeton co-founded National Black Business Month, which occurs every August. But it's not only to enrich Black entrepreneurs; its mission is to enrich the communities in which they exist.  
"We are moving in the right direction," Templeton proclaimed during an interview with WFLA-TV in Tampa, Florida. "Two years ago, we were at 2% and now we are at four. African Americans make up 14% of the population, if we could reach 10% of GDP, the economic impact would be substantial." 
According to the U.S. Census' Annual Business Survey, the number of Black-owned businesses grew from 2017 to 2019 in all sectors of the economy and overall entrepreneurial gains in the African-American community have been demonstrably larger than in other demographics. The trend continues, with the number of Black small-business owners 28% higher in the third quarter of 2021 than it was pre-pandemic, and a higher share of those businesses were woman owned.  
National Black Business Month has become a much-appreciated time for entrepreneurs seeking exposure. It brings attention to up-and-coming indie food brands like Trade Street Jam Co., which focuses on creating unique blends of vegan, low-sugar jams and sauces for cooking, baking and cocktails.  
"Black Business Month means that a brighter spotlight shines on us than compared to other months," said Danita White, marketing manager, Trade Street Jam Co. "It means more people are aware of Black businesses, the excellence with which they operate, and the services and products that they provide. While we appreciate this greater awareness and brighter spotlight, we wish it continued the entire year." 
The observance during August typically comes with an increase in store displays and media features, a good thing for brands in need.  
"We hope that Black Business Month means increased awareness among people who might not otherwise be aware of our products," said Pierre Thiam, a chef seeking the spotlight and a foothold for Yolélé Foods, his gluten-free, traditional African ancient grain product line. "That means consumers as well as the food industry." 
From African ancient grains to Trinidadian curried chickpeas, Thiam and others bring a taste of their rich cultures to the following groundbreaking retail concepts.   
A Dozen Cousins. Founder/CEO Ibraheem Basir is a General Mills alumnus with a vision for healthy, easy-to-make side dishes. A Dozen Cousins offers a range of flavorful beans made with international inspirations like Trinidadian curried chickpeas and Cuban black beans, broth-simmered rice and spicy sauce blends. The brand is also committed to making a positive social impact.  
Honeysuckle Projects and Provisions. Honeysuckle began as a pop-up dining experience in Philadelphia in 2018. Co-founded by Omar and Cybille St.Aude-Tate, the food-and-culture market has developed into a community-rooted business that teaches Black food history and supports Black-owned farmers and suppliers. Black history and culture are infused throughout the range of their projects, from the provisions store to a colonoware collection of traditional earthenware tableware handcrafted with ancestral healing in mind.  
Iya Foods. Founded by Toyin Kolawole in 2015, Illinois-based Iya Foods specializes in ethically farmed, gluten-free baking flour, mixes and sauces made from "African superfoods" like cassava, plantain, tigernut and baobab, amongst others. In addition to these unique flour and baking mixes, the brand offers a variety of powdered fruits and veggies, including hibiscus flower powder, beetroot, cauliflower, and whole stalk celery powder for use in food and beverage recipes.   
The Mushroom Meat Co. Adopting a plant-based diet inspired Kesha Strickland to replace meat with mushrooms. She also fell in love with the process of mushroom cultivation. Alongside her husband Dan, Kesha is the CEO and co-founder of The Mushroom Meat Co., purveyors of substitute meat products made entirely from gourmet mushrooms and upcycled plant proteins. 
Sanaia Applesauce. Bahamian-born Keisha Smith draws inspiration from her island upbringing for her applesauce. A successful Shark Tank alumnus, Smith's products retail via Amazon, offering Granny Smith-based applesauce blended with exotic fruit flavors, including guava and hibiscus, or unsweetened for healthy baking or snacking options.  
Trade Street Jam Co. This Brooklyn-based, woman-owned brand is called a jam company, but founder Ashley Rouse features much more. Trade Street Jam Co. offers unconventional blends intended for spreading on baked goods or swirling into a heady cocktail. Trade Street specializes in decadent flavors like blackberry mulled merlot and smoked peach jam, and potent fruit-spiked hot sauces in pineapple, papaya and raspberry.  
 Yolélé Foods. Fonio is an ancient West African grain that has limitless potential in food and even beverage production. Thiam's Yolélé Foods worked with traditional farmers to create a joint venture, Sustainable African Foods (SAF), the first industrial-scale, vertically integrated fonio processing facility. Now Yolélé offers flour, side dishes and chips made of high-protein, whole-grain fonio. 
Trinidadian-born writer Patrice Grell Yursik currently lives in downtown Chicago. In 2006, she created Afrobella.com to celebrate women all shades of beautiful. Patrice has been featured in Essence, Ebony, Glamour, Trinidad Guardian, WWD and Fast Company. In addition to her work with Afrobella.com, Patrice offers informed copywriting services to brands in the beauty, hair, fashion and food industries. She regularly contributes to the likes of Better Homes and Gardens, Reader's Digest, Food & Wine, TripAdvisor, and Travel + Leisure. In 2021, she won the Brooklyn Caribbean Literary Festival's Elizabeth Nunez Caribbean-American Writers' Prize for her short story, "Daughter 4." Currently, she is working on a collection of short stories inspired by life in Trinidad and Tobago.
Subscribe and receive the latest insights on the healthy food and beverage industry.
Join 30,000+ members. Yes, it's completely free.
You May Also Like
---