The top 2021 natural products industry trends and 2022 predictions
The top 2021 natural products industry trends and 2022 predictions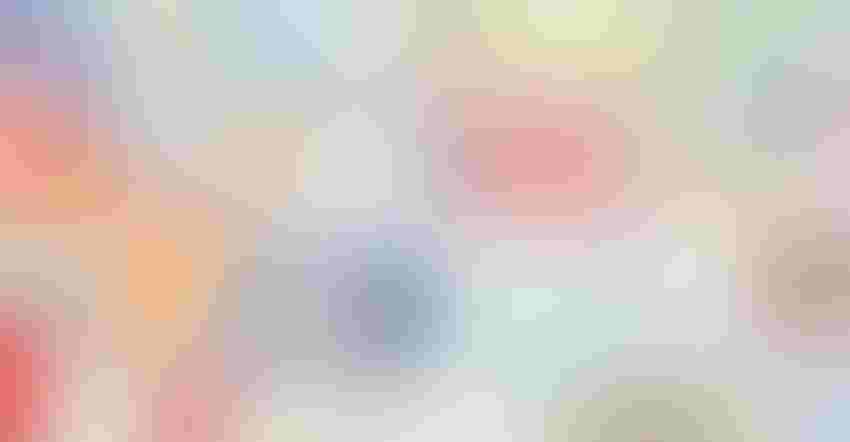 To say it has "been a year" for the natural products industry would indeed be an understatement (and also an intolerable cliché). Yet despite its many challenges, as we were forced to face the harsh reality that the pandemic might be here to stay (at least for the foreseeable future), fresh perspectives and new natural products industry trends that are transforming the overall CPG industry for the better also emerged.
It has been a time to rethink how we connect, how we do business and how we create meaningful solutions for people and planet. Hence, an inspiring approach to innovation has taken shape—one that is much more about solutions than novelty and that makes promises for a brighter future, rather than just surviving the chaos of today.
Consumer behaviors are changing, and with that comes the opportunity for the natural products industry not just to meet consumers where they are, but also to predict where they're heading.
Yes, "hot now" ingredients are on our list of top natural products trends for 2021, but so too are the complex ideas challenging the CPG industry and that are, we believe, here to stay.
Dive into the list below.
Celebrating diversity
With an increasingly diverse population and widespread consumer awakening around long-held racial inequities across nearly all sectors of U.S. business and society, the natural products industry is stepping up to become more inclusive in both its makeup and in who it serves. Investors and retailers will continue supporting diverse entrepreneurs, not just because it's the right thing to do, but because diverse founders have had the most exciting brand and product launches of the year.
Across the NEXTY Awards, Pitch Slam and Nutrition Capital Network, diversity brought new flavor and relevance to the food and beverage category. Pitch Slam and NEXTY Award-winning brand Fila Manila, founded by Jake Deleon—a first-generation immigrant from the Philippines—delighted judges with its bold flavors and its commitment to bringing traditional Filipino flavors to the masses. Richa Gupta of Good Food For Good is also a first-generation immigrant who was determined to transform the food industry through convenient, clean label food products. Without roots in the U.S. Gupta "had to start from scratch and just keep knocking on doors until I got the answers."
Black-owned company Natureade is not new, but its commitment to making supplements more accepted and accessible in low-income black communities across the country was more pronounced than ever in 2021, when the company's leaders were also part of a documentary tracking long-standing inequities in our food system.
In addition to powerful brand launches and voices, in 2021, we also saw a range of amazing networking groups, accelerators and investing options for BIPOC-owned entrepreneurs, including J.E.D.I. Collaborative, Project Potluck, Our Fair Share and New Voices Foundation. In 2022 we expect there to be more resources and retail support funneled into diverse businesses. The result: a better, more inclusive industry that serves all people.
Climate-smart messaging
Following the 2021 Glasgow Climate Change Conference, the U.S. rejoining the Paris Agreement on Climate Change and the fact that the latter Agreement's deadlines are quickly upon us, companies have been working steadfastly to address climate change through business practices. Now, they're sharing this with consumers through climate smart messaging.
Collaboration is key to success in elevating climate change initiatives and ensuring brands' action supports their environmental marketing efforts. Organizations such as the Climate Collaborative, the Climate Pledge, Regenerative Organic Certification (and ROA), the Sustainable Food Trade Association (which now falls under the umbrella of the Organic Trade Association), Kiss the Ground's Regenerate America and the American Sustainable Business Network's Climate and Energy Working Group, to name just a few, are all playing a role.
The most obvious messaging relays commitments to carbon neutral deadlines. While the Paris Agreement pushes companies to be carbon neutral by 2050, the Climate Pledge, initiated by Amazon, asks participants, such as Daabon, to be net zero carbon by 2040. Early adopters such as Danone North America's Horizon Milk are on track to be "Net Carbon by 2025" and Ancient Nutrition aims to be carbon negative by 2024. Numi Tea recently became Climate Neutral certified, which means the company pledges to fully offset its carbon emissions annually. This effort was made possible in part through the launch of the company's new plant-based, compostable tea wrapper.
Pioneers such as Horizon Milk, Dr. Bronner's, Patagonia and Nature's Path are leading the way. But there are smaller, lesser-known brands also flexing their climate action muscles through meaningful partnerships. The success of Quinn Snacks, whose business model and partnerships with Mad Agriculture and David Vetter's Grain Place Foods, is a great example of collaboration for a greater good.
Food technology is here to stay
Will the future of the good food movement within the natural products industry be one of alignment or one of polarization? Will the food innovations of tomorrow be met with trust or skepticism? The food industry is at a pivotal point where its various initiatives—plant-based, organic, regenerative, sustainable meat production, food technology and so much more—can join forces or become increasingly disparate.
It's time to, first and foremost, remember what really matters: creating a healthier, more sustainable food system for all. In 2022 the industry will further align around common goals to scale positive impact and create a roadmap for transformative change. Key to doing so is establishing a baseline of product and brand quality and adhering to honest and purposeful practices. Consumer confidence in the future of food will only come with radical transparency—and that's what we'll see more of in the year ahead.  
Particularly challenging is defining a path for food technology, a space where industry advancements have swiftly outpaced the federal regulations. As the responsible food industry continues to face this challenge, it will attempt to provide clarity around terms such as synthetic biology.
Companies including Perfect Day, while different from legacy natural brands in their sustainable food approach, are eager to convince the natural products industry of their commitment to education and transparency. Beyond definitions, developing quality and transparency standards that are embraced by industry and communicated to consumers will be critical to instilling trust, not fear, in the diverse range of solutions that show promise for a better food future.  
A people-forward approach
From frontline retail staff to the oft-forgotten supply chain workers ensuring food makes it onto our tables, the unveiling is happening and the fallout can be significant: Big Food factory walkouts, the Amazon unionization movement and burnout across the board is making a people-first mentality dire.
Maybe it's an aspiration, but hopefully it's a trend: The natural products industry will double down on the health and well-being of its people. In order to boost morale and hold onto talent, psychologists and leadership experts are recommending a range of tactics for businesses across the supply chain to embrace, including more communication and greater expressions of appreciation (small gestures, as well as tangible benefits such as better wages and enhanced health care offerings). Mustard Seed's Abraham Nabors knows that success through the pandemic "takes really awesome people" and in order to find and retain them, he's increased wages—a permanent shift for the beloved Ohio retailer.
For the supply chain, UNSTUCK, an initiative by the Tent Partnership for Refugees, is also hoping to create a sustainable model, and recognizes that it's critical to get to the root cause of poverty. Tent believes that it's unemployment and knows that the natural products industry can be part of the solution.
Comprised of a network of over 170 major companies committed to supporting refugees by including them as potential employees, entrepreneurs and consumers, its first product is Tent Chobani and UNSTUCK Mango and Cream Greek Yogurt, with more launches to come in 2022.
"UNSTUCK flips the traditional model of 'give a percentage of profits to a good cause' on its head," says UNSTUCK Director Nick O'Flaherty. "With UNSTUCK, brand partners make an impact on refugee employment by doing what they do best: developing and selling products that people love."
Year-round immune support
Sales of immunity-supporting supplements always spike after a sickness scare, whether it's SARS, ebola or the wintertime cold-and-flu season. But a global pandemic that spans years? Game. Changer. In 2020 sales of cold, flu and immunity supplements reached $5 billion for the first time—with growth soaring more than 50%. That means 10% of all U.S. supplement sales in 2020 was for immune health support. Vitamins still dominate the market, but there is strong growth in botanicals, as well as probiotics, that support immunity.
You know how cold-and-flu supplements were big sellers for a few months in the dead of winter? It's now a year-round pursuit, and consumers are seeing immune supplements as something akin to the new multivitamin.
"In 2019, pre-COVID sales in cold, flu and immunity were $3.43 billion, but category is now over $5.5 billion in all forecasted years," said Claire Morton-Reynolds, senior industry analyst for Nutrition Business Journal, "in part driven by immune health now being a 365-day category, not just seasonal." That means a complete rethink of how immunity supplements are positioned and sold at retail, especially since immunity health has overtaken "vitality" as the go-to phrase resonating with shoppers. Products embracing this more holistic, year-round approach to immune support include Big Bold Health HTB Rejuvenate Superfood, Country Life Gut Connection Immune Balance and For the Biome Immune Therapy.
Nonalcoholic beverages go beyond zero proof
With younger generations showing all the signs of being savvier than their predecessors in matters of health and wellness, the excessive imbibing that may have once seemed almost an inevitable rite of passage in one's youth is being replaced by a more mindful approach to consuming or—more often than not these days—not consuming alcohol.
But while Gens Y and Z might be leading the way in their pursuit of alternative ways to unwind or blow off steam, it's not just the younger generations who are driving the alcohol-free trend.
Dubbed the "sober curious," more and more consumers are being wooed not only by the health benefits that living alcohol free can offer—better sleep, weight loss, reduced risks for certain cancers and other diseases—but also by the growing selection of enticing beverage options that can make a total or part-time move towards a sober lifestyle feel more akin to pleasure than sacrifice. And they're relying on the natural products industry to discover these products.
Whether through flavors and ingredients that soothe with the familiar sensations of favorite libations—think nonalcoholic botanical spirits, hop-infused water, fermented juices—or the functional add-ins that won't cause hangovers and offer added mind and body benefits.
The mocktails of 2022 will take this concept even further, with more brands harnessing the power of functional ingredients to enhance mood and relaxation—think Leilo with its kava kava root chillaxation beverage, or Recess with its good-mood blend of magnesium, ginseng, L-theanine and lemon balm—and those like the Ritual Beverage Co. that can create the experience of alcohol through botanicals.
Oh, mycelium!
While the culinary use of mushrooms is very familiar to consumers, mushrooms as a functional ingredient is just now beginning to trend into the mainstream. Functional mushroom supplements, classified under "herbs and botanicals" by Nutrition Business Journal, grew a whopping 60.2% in 2020, moving the market from $57 million to $91 million in annual sales. The increased interest in mushrooms is making it a popular addition to other product formats, including RTD beverages, sweets, snacks and bars.
The explosive growth in 2020 was largely driven by immune health, which captured 61% of mushroom sales last year. As with many other nutrition categories, immune health has served as a gateway to introduce consumers to an ingredient such as mushrooms that they may not have previously considered. Because of this, we see a long runway of opportunity for ingredients including reishi, chaga, lion's mane and cordyceps across other trending conditions, including nootropics targeting brain health and formulas addressing mood and stress.
Self (personal) care
When consumers hunkered down at the onset of COVID-19, few could have predicted the that the boom in natural at-home beauty treatments would be an extended one. Intensive beauty treatments lie at the intersection of mental and physical health, becoming an integral part of people's daily or weekly routines. No longer is a $65 face mask a stretch—take For the Biome's Invigorate Powder Mask featuring today's trendiest mushrooms (including fermented reishi, lion's mane and chaga) and prebiotic nutrients that take aim at ultra-stressed skin. It's gentle enough to be slathered onto skin daily and can be a full-body, luxurious mask.
Avoiding facialists and other hands-on specialists meant consumers took on professional treatments home; at-home microneedling, red- and blue-light mask treatments and tools to stimulate facial muscles all grew in popularity over the past year. One such tool, a Traditional Chinese Medicine favorite called gua sha, has both an affordable price point and thousands of years of demonstrated results to offer consumers.
To capture the growing demand for easy-to-use at-home beauty tools, natural skin care brand OSEA launched a package kit for shoppers that includes a jade gua sha tool, argan oil to accompany the treatment and a facial mist to follow the self-massage process. What's clear is that consumers are willing to spend their extra cash on luxury at-home beauty treatments that deliver tangible results.
Let's get real—we're talking to you, sugar
In recent years, brands have been leaning into better-for-you versions of consumers' favorite sweet indulgences in response to the growing vilification of sugar and concerns about its impacts on health and wellness. Sugar substitutes such as stevia, monk fruit and sugar alcohols have risen in response to these demands, but we anticipate real cane sugar to continue to make a sweet, sweet comeback as evidenced by some of the latest products to market.
Moving into 2022, we foresee brands and consumers embracing more of the real deal, albeit in more mindful amounts and with an emphasis on making ingredient lists cleaner, simpler, more carefully sourced, more responsible and more sustainable.
These values have been particularly embraced by natural chocolate brands, many of which have gone above and beyond to support transparent practices and bean-to-bar operations. Even better, brands frequently back these up with USDA Organic, Fair Trade and other certifications. Examples include Alter Eco and Theo's, both of which have recently launched lines of insanely rich, dark chocolate indulgences containing 85% cacao and just 4 grams of sugar per serving.
ChocXO is another brand that is embracing this trend with its 70% cacao Dark Chocolate Peanut Butter Cups that blend organic cane sugar with carefully sourced cocoa beans to yield indulgent, USDA Organic snack cups that have just 3 grams of sugar apiece. And Nib Mor's Snackable Chocolate squares contain less than 3 grams of sugar per square and are certified organic.
As we look to 2022, we don't just expect this trend to continue in the sweets category, but also to grow in categories like pantry-friendly sauces, snack bars, beverages and more, with consumers demanding products with cleaner formulations, better taste and carefully sourced ingredients that are 100% real.
Sustainable packaging 2.0
Natural products brands are tackling the sustainable packaging puzzle across food, beverage and personal care categories that are still rife with unnecessary plastic waste. Two 2021 NEXTY Award winners, Simply Tera's by Carrington Farms' Organic Whey Bourbon Vanilla Protein Powder and Bhoomi's Ginger Recovery+ Cane Water Elixir, represent the myriad possibilities for companies starting out on the (oftentimes confusing) sustainable packaging journey. The former is 100% recyclable in addition to being made of 100% post-consumer recycled content—including the canister, the cap, the scoop and the label—which means Carrington Farms is essentially buying back its own plastic and creating a zero-waste stream for the Simply Tera's tub.
Natural beverage company Bhoomi made the significant transition from fossil fuel-based plastic to a recyclable, 100% sugarcane-based biopolymer bottle. This move to an organic and plant-based material is feasible for many nascent brands to adopt and this kind of packaging can be derived from a wide range of renewable materials. Refillable packaging is also becoming more commonplace as the climate crisis heightens. For example, companies that choose to work with sustainable packaging pioneer TerraCycle opt into a program that allows consumers to return their go-to brands' empty packaging to then be sanitized and refilled for others to use.
The continued rise of beauty from within
Beauty may well be skin deep, but skin health can be improved not just from the outside-in with creams, salves and lotions, but also from the inside out through the use of supplements. As the pandemic drove consumers to take their beauty and wellness rituals home, so too has it inspired them to embrace beauty from within. From acne to sun and pollution exposure to wrinkles and spots associated with aging, physical appearance is a concern attracting ever-younger demographics.
"Beauty-from-within is projected to grow nearly 10% this year, bringing total sales to $1.45 billion," said Claire Morton-Reynolds, senior industry analyst for Nutrition Business Journal. "Collagen is the hottest ingredient in the category, with anticipated growth of 23%."
What more retailers and consumers are waking up to, though, is that not all collagen is created equal. The Verisol ingredient brand has conducted research on its specific peptide, and it has demonstrated reduced wrinkles as well as improved skin elasticity and hair and nail growth. Beyond collagen, other beauty-from-within ingredients to keep your eye on include hyaluronic acid, carotenoids, astaxanthin and ceramides, each taking a different approach to supporting benefits ranging from glowing skin to stronger nails and glossy hair. Read more on our top picks for beauty-from-within ingredients.
Oats are the new cauliflower
That oat-based products are trending up in the alt-dairy aisle is certainly nothing new, but the boom in new oat-full products is stunning consumers based on the adaptability, sustainability and integrity of this mild-mannered grain.
No small part of the continued success of this grain-forward alt-dairy ingredient is due to the great versatility of oats in myriad plant-based dairy products. In products ranging from alt milk to creamer, ice cream, yogurt, butter and other analogues, oats are not only a fantastic, nut-free option for those who need it, but they also typically lend a mild taste, creamy texture and added nutritional benefits.
According to SPINS data for the Natural Enhanced Channel and Conventional MULO for the 52 weeks ending on Aug. 8, 2021, the attribute "oatmilk" was up by a whopping 92%—trailed far behind by peamilk at just 15%. It's no wonder than that a recent report from Reports and Data estimates that the global oat milk market will reach $6.47 billion by 2027. 
Many oat-based alternatives are also topping the list when it comes to sustainability, traceability and clean ingredients—not to mention USDA Organic certification—attributes that we expect to see grow even further in 2022.
Willa's goes above and beyond with its organic oatmilks, which are made with a proprietary production process that cuts down on waste and improves nutrition content by using the whole oat. Another brand to watch is Hälsa, which makes its "100% clean," organic oat milk yogurts using an innovative, energy-saving process that uses neither enzymes nor chemicals.
This article originally appeared on our sister site newhope.com.
Subscribe and receive the latest insights on the healthy food and beverage industry.
Join 30,000+ members. Yes, it's completely free.
You May Also Like
---