The top Food & Beverage Insider articles of 2021
The top Food & Beverage Insider articles of 2021
What stories from the world of food and beverage stood out most to our readers in 2021? We highlight the most-read Food & Beverage Insider articles from last year.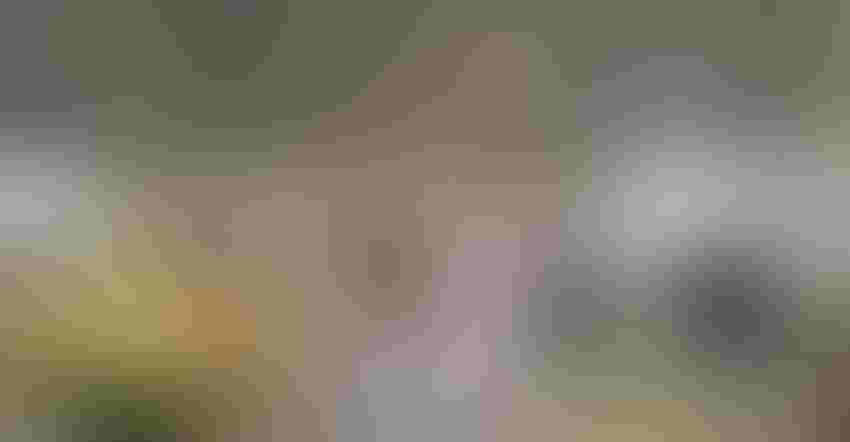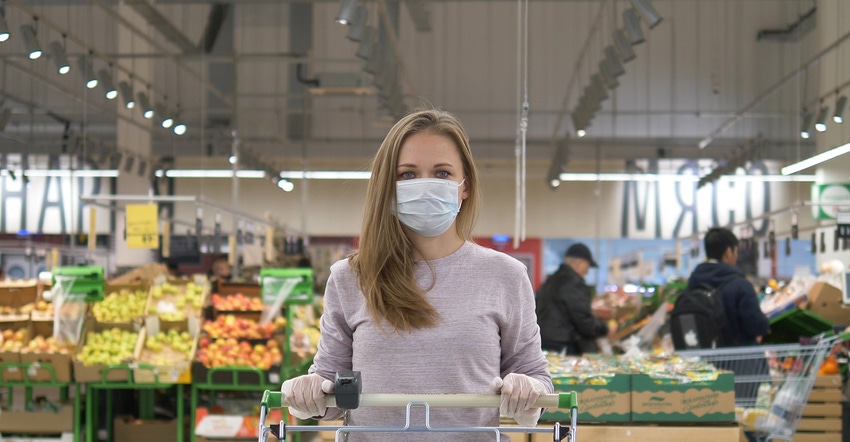 The year 2021 was a tumultuous one as the world continued to deal with a global pandemic that has touched every part of consumers' lives. The food and beverage industry in particular continued to be hit hard by the pandemic and its fallout, as issues ranging from supply chain concerns and sustainability efforts to inflation and overall health weighed heavily on not just consumers, but farmers, formulators and CPG brands as well.
Through it all, though, industry continued to innovate. New ingredients and products hit store shelves, trends emerged, and consumers continued to demand better, healthier, sustainable and ethical products to get themselves and their families through the year as healthy and happy as possible—and Food & Beverage Insider was there to cover it.
Below are the stories from 2021 that stood out most to our readers:
A congressional investigation in February revealed top-name baby foods contained dangerous levels of toxic heavy metals such as mercury, lead, arsenic and cadmium. The staff report, released by the Subcommittee on Economic and Consumer Policy, reviewed "internal documents and test results from seven of the largest manufacturers of baby food in the United States, including both makers of organic and conventional products."
The findings indicated arsenic, lead and cadmium were present in baby foods made by all the responding companies, and mercury was detected in the baby food of the one responding company that tests for it.
To also read a follow-up article, click here: "Congressional report on toxins in baby food may spur new regulations, requirements."
Just as 2021 was, 2020 was a whirlwind of a year. Following the first year of the global pandemic and unsure what 2021 was to bring, we did our best to predict the trends that would matter most in 2021. Some highlights:
Better body
Consumers will aim to improve physical health by paying closer attention to macronutrients, maintaining a healthy weight, and choosing products suggested to boost immunity. Ingredients that promote gut health, improve hydration and have anti-inflammatory properties will be in the spotlight. Superfoods that are naturally rich in immune-boosting ingredients like elderberry, acerola cherry, apple cider vinegar, ginger and turmeric will be popular. Brands will also fortify products with ingredients like zinc, vitamin C, probiotics and prebiotics.
Culinary tourism
Since consumers are spending less time traveling and going to restaurants, they will seek out products that provide adventurous experiences at home. There will be greater demand for premium bar options like ready-to-drink cocktails that offer an experience akin to hand-crafted varieties but don't require purchasing multiple ingredients. There will also be a surge in better-for you libations like hard kombucha and enhanced beer, cider and seltzer. Zero-proof spirits that provide a similar experience to drinking alcohol by incorporating flavorful botanicals and relaxing ingredients like adaptogens and CBD will experience growth as well.
Like many other sectors of business, COVID-19 forced the coffee category to find new ways of operating and connecting with customers. And business adapted, creating pickup windows at coffee shops, building e-commerce sites for consumers to still have access to their favorite beans, taking on new ways of working to avoid co-workers getting too close (physically), and incorporating new cleaning regimens to try to help keep customers and employees safe. While the process was uncomfortable, it allowed the coffee industry to continue to serve communities, offering some semblance of normalcy for them—and business for itself.
The year and pandemic-drive shifts catapulted consumers to fall even more in love with e-commerce and delivery. In fact, according to an analysis by Digital Commerce 360, consumers spent $861.12 billion online with U.S. retailers in 2020, up 44% from $598.02 billion in 2019. It is simply more convenient and has become a new normal for many.
Between the shifts of the past year and the uncertainty of how COVID-19 might continue to play out, figuring out where coffee is headed can be challenging. All indications point to the need to focus on more permanent adaptations, sustainability and decreasing coffee's carbon footprint.
L-theanine is the amino acid found in green tea that makes you relaxed but without feeling drowsy. That has made it a popular ingredient in stress relief and nootropic supplements. But what's the best dose to give a person its experiential effects—and what counts as pixie dusting a product with the powerful ingredient name but with a meek and mild dose?
A regular cup of green tea naturally contains about 25 mg of L-theanine. In supplements, you can find pills with as much as 500 mg per serving.
So what does the science say?
"Lecithin" is a broad term describing a fatty substance that occurs in amphiphilic animal and plant tissues. A combination of phospholipids and other minor substances like triglycerides and carbohydrates, lecithins are often used for emulsifying, smoothing food textures, homogenizing liquid mixtures and repelling sticking material.
Sunflower lecithin comprises a collection of phospholipids which makes it a natural emulsifier. Its ability to force two immiscible liquids—such as oil and water—to combine in a suspension makes sunflower lecithin a multifunctional ingredient in the food industry. According to the Journal of the American Oil Chemists' Society, due to its high phosphatidylcholine (PC) and essential fatty acid (EFA) content, sunflower lecithin can be utilized as an additive in food and feedstuffs. But the use of sunflower lecithin doesn't end with the food industry. After refinement and fractionation, its utilization can be further extended to cosmetics. However, according to "Polar Lipids," sunflower lecithin production occurs in smaller quantities than other types of lecithin worldwide because of the relatively low lecithin content of crude sunflower oil.
For manufacturers in the food and beverage industry looking to incorporate a natural lecithin into their product offerings, high-quality sunflower lecithin powder is a strategic addition to natural formulations.
COVID-19 fueling rise of plant-based diets
Even before the COVID-19 pandemic turned the world upside down, vegetarian, vegan and flexitarian diets were on the rise. Concerns about personal health, planetary sustainability and the ethical treatment of animals fueled this increased attention to plant-based diets, and now it appears the coronavirus pandemic has only helped accelerate this trend.
Nearly 1 in 5 (18%) people in the U.K., according to a recent survey of more than 1,000 U.K. adults commissioned by Proagrica, have eaten more vegan and/or vegetarian food since the beginning of the pandemic in March 2020. The study noted a similar percentage indicated they will remain fully vegetarian or vegan even after the effects of the pandemic have passed.
"Changing dietary choices suggest the trend toward plant-based foods goes way beyond 'Veganuary,'" said Graeme McCracken, managing director, Proagrica. "It does seem the pandemic is hastening this behavior though; this presents fresh opportunities and there's a real chance for plant-based to make in-roads this year."
According to Barry Callebaut, North America is the No. 2 chocolate market in the world, worth over $23 billion. Euromonitor predicted the market is only set for further growth, with an expected 3.5% compound annual growth rate (CAGR) in value between now and 2025, and a 1.1% CAGR in terms of overall volume in that same time period. All of that is to say, chocolate in North America is a big business, and primed to get bigger.
The report from Barry Callebaut identified three major themes consumers are looking for in their chocolate: nostalgia, celebration and variety. Given most consumers in North America have spent the last year cooped up at home—with little cause to celebrate and certainly very little variety—a longing for the good old days is hardly surprising. And, with 72% of consumers agreeing treats are an important aspect of emotional well-being, turning to chocolate to escape for a moment is all the more important.
Subscribe and receive the latest insights on the healthy food and beverage industry.
Join 30,000+ members. Yes, it's completely free.
You May Also Like
---