'Unhealthy' plant-based diet shows no benefit to diabetes risk
'Unhealthy' plant-based diet shows no benefit to diabetes risk
A diet of whole plant foods may reduce the risk of type 2 diabetes, whereas a plant-based diet of refined grains and sugary drinks may not.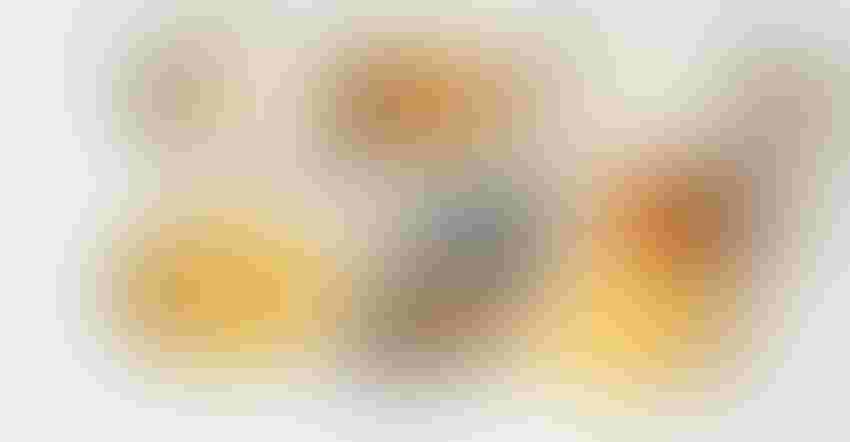 Following a diet of healthy plant-based foods such as fruits, vegetables and legumes was associated with decreased risk of type 2 diabetes in healthy people, according to a new study (Diabetologia. 2022. DOIL10.1007/s00125-022-05692-8).
An unhealthy plant-based diet of refined grains, sugary drinks and sweet treats, however, was not.
In the recent study, published in Diabetologia, researchers set out to evaluate the associations between the metabolite profiles related to plant-based diets and the risk of type 2 diabetes.
Metabolites are substances used or produced by the chemical processes in a living organism and include compounds found in different foods. Differences in the chemical makeup of foods means that an individual's diet should be reflected in their metabolite profile.
For the study, researchers analyzed blood plasma samples and dietary intake of 10,684 participants from three prospective cohorts (Nurses' Health Study, Nurses' Health Study II, and Health Professionals Follow-up Study).
Using the blood samples, researchers created metabolite profile scores for participants and recorded incidents of type 2 diabetes. Dietary intake was assessed via food frequency questionnaires (FFQs) completed by participants.
FFQs scored the participants' diets according to their adherence to three plant-based diets: an overall plant-based diet, a healthy plant-based diet and an unhealthy plant-based diet. Plant foods were grouped as "healthy" and "unhealthy" based on their association with type 2 diabetes, cardiovascular disease, certain cancers, obesity, high blood pressure and other conditions. Eighteen food groups were measured:
• Healthy plant foods: whole grains, fruits, vegetables, nuts, legumes, vegetable oils and tea/coffee
• Unhealthy plant foods: refined grains, fruit juices, potatoes, sugar-sweetened beverages and sweets/desserts
• Animal foods: animal fats, dairy, eggs, fish/seafood, meat and miscellaneous animal-based foods
Researchers determined plant-based diets were associated with unique multi-metabolite profiles that differed significantly between the healthy and unhealthy plant-based diets. Participants who followed an overall plant-based diet or a healthy plant-based were less likely to develop type 2 diabetes.
Following an unhealthy plant-based diet showed no benefit to type 2 diabetes risk.
"Plasma metabolite profiles related to plant-based diets, especially a healthy plant-based diet, were associated with a lower risk of type 2 diabetes among a generally healthy population," researchers wrote. "Our findings support the beneficial role of healthy plant-based diets in diabetes prevention and provide new insights for future investigation."
The research also showed certain metabolites—including trigonelline, hippurate and isoleucine—may play a key role in how these diets are connected with diabetes risk. Trigonelline, for example, is found in plants such as coffee beans and fenugreek seeds.
Rachel Adams joined Informa's Health & Nutrition Network in 2013. Her career in the natural products industry started with a food and beverage focus before transitioning into her role as managing editor of Natural Products INSIDER, where she covered the dietary supplement industry. Adams left Informa Markets in 2019.
Subscribe and receive the latest insights on the healthy food and beverage industry.
Join 30,000+ members. Yes, it's completely free.
You May Also Like
---