Plant-based nutrition market update
Plant-based nutrition market update
Consumer interest in plant-based eating continues to rise, fueling growth and potential in numerous food and beverage categories.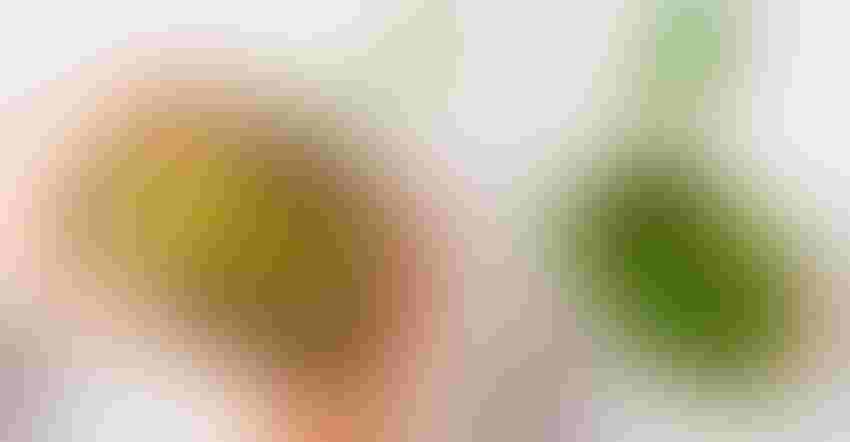 As consumers modify their protein preferences to include a healthy dose of plants, the growing popularity of this choice is evident on store shelves and restaurant menus and reaffirmed in consumer research.
"Mintel data suggests nearly  one-third of Americans now opt for meat-free days, with even more (35%) noting they get most of their protein from sources other than red meat," said Pam Stauffer global marketing programs manager, Cargill. "In similar fashion, the appeal of dairy alternatives transcends the traditional vegan or lactose-intolerant consumer." 
Cargill 2018 proprietary research found health perceptions figure prominently in the move toward plant-based eating. "In a survey of more than 1,900 U.S. shoppers, nearly half said they felt better about eating plant proteins," Stauffer said.
Some consumers are choosing to eat fewer animal-based products for ethical reasons. "Research from The Hartman Group suggests nearly 3 out of 4 U.S. consumers make food purchase decisions based on concerns for environmental and social well-being," Stauffer added.
The proof is information provided by the Plant Based Foods Association (PBFA) and The Good Food Institute (GFI). U.S. retail sales of plant-based foods grew 11.4% in the 52 weeks ending December 2019, according to SPINS data, bringing the total plant-based market value to $5 billion. Compare that to the U.S. retail food market, which only grew 2.2% in dollar sales during the same period. Plant-based meats grew 18%, with more than $939 million in sales—refrigerated plant-based meat largely drove growth, up 63% in the course of the year. Plant-based milk sales grew 5%, accounting for 14% of the entire milk category.
"Emerging plant-based dairy categories are growing even faster as more households are introduced to new plant-based dairy items, while sales of many conventional animal-based products stagnate or decline," PBFA's website reported. "In the past year, plant-based yogurt has grown 31%, while conventional yogurt declined 1%; plant-based cheese has grown 18%, while conventional cheese has remained flat at 1% growth. Plant-based creamers alone account for almost $300 million, growing 34% with its share of total creamers growing from 4% a year ago to 5% in 2019."
Packaged Facts observed the vegan and vegetarian population has remained fairly stable. "An increasing number of people, particularly younger and trendier eaters, identify as flexitarians," noted the report, "U.S. Food Market Outlook 2020: Home Cooking, Grocery Shopping, & Food Trends in the Age of Coronavirus." It continued, "Major manufacturers have grasped the magnitude of this external wave of innovation and are aggressively acquiring or funding new companies. While smaller brands have gained traction in numerous food categories, they have made the most notable difference in meat and poultry, where Beyond Meat and Impossible Foods reinvented the meat alternative and plant-based spaces. Almost every major meat producer and retailer has followed suit."
Although a segment of the general population perceives plant-based food to be healthier and more sustainable, the report pointed out "many plant-based foods are highly processed and are far from being clean label, which is a highly valued trait."
The 2020 Food & Health Survey by the International Food Information Council (IFIC) concurred that health is a driver: "More than 4 in 10 consumers (43%) would assume that a product described as plant-based would be healthier than one that is not, even if it had the exact same Nutrition Facts label. Consumption of protein from plant sources, plant-based meat and dairy alternatives increased in the past year, with 28% eating more protein from plant sources, 24% eating more plant-based dairy and 17% eating more plant-based meat alternatives than in 2019. Those following a specific diet or eating pattern are huge drivers of these numbers: 41% of those consumers say they increased consumption of protein from plant sources (versus 18% of those not following a diet), and 28% say they eat more plant-based meat alternatives (versus just 9%)."
To read this article in its entirety, check out the Plant-based nutrition – deep dive.
Cindy Hazen has more than 25 years of experience developing seasonings, dry blends, beverages and more. Today, when not writing or consulting, she expands her knowledge of food safety as a food safety officer for a Memphis-based produce distributor.
Subscribe and receive the latest insights on the healthy food and beverage industry.
Join 30,000+ members. Yes, it's completely free.
You May Also Like
---