The plant-based revolution: How the BIPOC community plays an important role in its growth – webinar
The plant-based revolution: How the BIPOC community plays an important role in its growth – webinar
Join us Thursday, August 17 @ 1:00 p.m. ET!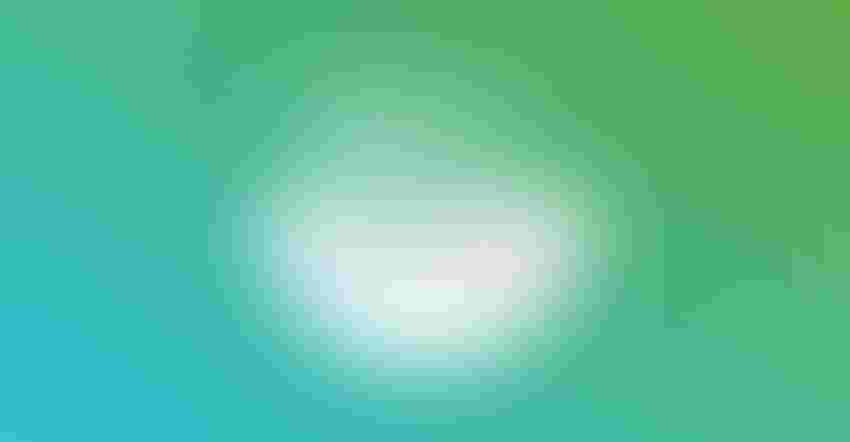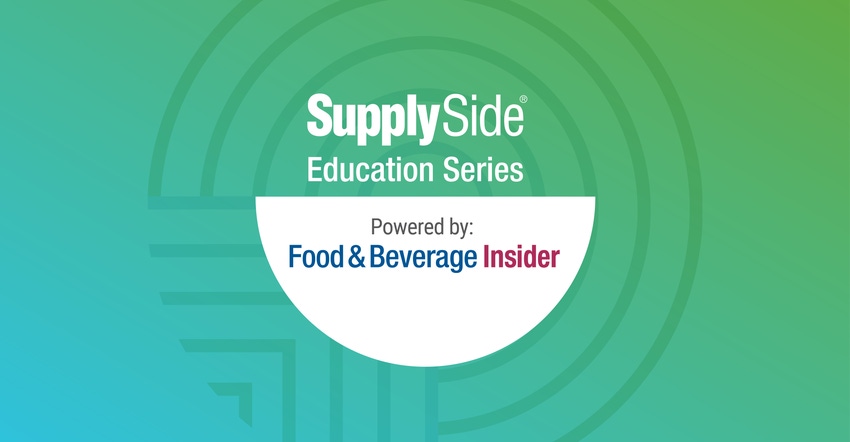 According to the Good Food Institute, the sales of plant-based food grew 3x faster than overall food sales in 2021. The BIPOC population, in fact, is the fastest growing vegan population in the United States. Learn more about how this population is leading the charge for reducing meat consumption and what that means for the environment and for the plant-based industry. 
Learning objectives:
With dairy and meat products disproportionately affecting the BIPOC community, here's how founders of plant-based products are introducing alternatives that are appealing.

What are the most popular applications, flavors, etc. for plant-based products in BIPOC communities?

How BIPOC founders are resolving supply-chain issues.
Host:

Audarshia Townsend
Content Director, Food and Beverage Insider
Speakers:
Riana Lynn
Food Scientist, Journey Foods
Riana Lynn is a neo-scientist, creative entrepreneur, AI-patent holder, and technologist that is focused on bringing better data to the world's biggest food and supply chain problems. She leads the fast-growing software startup Journey Foods. The company is backed by top VCs in North America, Europe, and Asia. Riana has served as a top consultant and VC to Fortune 500 food and CPG companies. She's currently an angel investor, creative director, and former Google Entrepreneur in Residence. Riana has been featured in Forbes, MIT 35 under 35, and serves as World Economic Forum Tech Pioneer. In addition to her work as an entrepreneur, Riana Lynn is also a sought-after speaker and educator and has taught at institutions like Stanford University and Harvard University. She is a vocal advocate for the importance of diversity and inclusion in entrepreneurship. She has worked to inspire and support young people from diverse backgrounds to pursue careers in technology and innovation.

Riana Lynn is an Austin-based entrepreneur that enjoys growing fruit trees, writing film scripts, and exploring culinary and architectural heritage sites around the world.
Wendy Ekua (W.E.) Da'Cruz
CEO/Founder, The Mushroom Angel
Known as The Digital Diplomat™, Wendy Ekua (W.E.) Da'Cruz promotes the adoption of digitalization to help drive economic development. She's an International Consultant, Award-Winning Tech and Food Entrepreneur who has been invited to speak at high level events such as the US-Africa Business Summit (Mozambique), World Export Development Forum (Ethiopia), Africa Fintech Summit 2019 (Ethiopia), and DHL eCommerce Conference (Ghana). She is also a part of the prestigious U.S. Embassy Speakers Program and has delivered keynote addresses for audiences in South Africa, Uganda and more.
W.E. 's background in international relations, business, digitalization, diplomacy, and food security make her an excellent resource to global groups seeking to learn, connect, and be inspired. She has cross-cultural competencies and can communicate her messages about entrepreneurship, tech careers, women's empowerment, economic development and equity, e-commerce, international trade to both youth and adult audiences around the world.


Mehek Khera
CEO/Founder, Niramaya Foods
Mehek Khera is the Founder & CEO of Niramaya Foods. She has over 10 years of experience in Supply Chain & Retail & is passionate about building sustainable food systems by bringing her heritage and plant forward conveniences to American plates. A first-generation immigrant & Master's in Business Administration from University of North Carolina, Mehek has worked in Retail, Technology and Pharmaceutical companies over the last 12 years. She is also a nutrition coach and specializes in bringing plant forward accessible recipes to busy consumers.



LaShaun "Sah" Jackson
Founder, Good2Go Veggie

LaShaun "Sah" Jackson is a serial entrepreneur and the pioneering founder of Good2Go Veggie. Sah became a vegetarian in 1992. At that time, the plant-based options that are currently in today's market were pretty much nonexistent. This led to him preparing most of his meals at home from scratch. His experimental creativity in the kitchen became a pass time hobby through which he developed an expertise in crafting vegan and vegetarian dishes. His wife, Andrea, was influenced by his cooking and vegetarian philosophy, and became a vegetarian. Andrea often encouraged Sah to share his plant-based dishes with others and to pursue his dream of entering the plant-based food world professionally. 
In 2019, Andrea approached her cousin Dwight Culbreath, who owns and operates a fast-food seafood restaurant and asked him to consider some of Sah's dishes on his restaurant menu to offer more plant-based options. Sah introduced a breaded plant-based shrimp to Dwight to use as a menu option at his restaurant. This all-vegan shrimp would come to be called "Shock'N Shrimp," because people were shocked that it wasn't real shrimp. It also would become Good2Go Veggie's pioneering product. The product did so well in the restaurant that Dwight, Andrea and Sah decided to put the product on the market and make it available in restaurants and grocers. The result was Good2Go Veggie brand coming to life. Sah has also crafted other plant-based products currently sold by Good2Go Veggie, including Blaz'N Bacon, Chunky Chili, Mighty Meatballs, and a vegan seasoning called Shock'N Dust. In addition to food creation and leading the company, Sah also created an events wing within Good2Go Veggie that curates an annual plant-based boat cruise, as well as a plant-based vacation getaway in Punta Cana, Dominican Republic.  
Sah was born and raised on Chicago's Southside, he is a husband and father of 3 beautiful children.

Underwritten By:
Subscribe and receive the latest insights on the healthy food and beverage industry.
Join 30,000+ members. Yes, it's completely free.
You May Also Like
---