Abbott reaches deal to resume making infant formula at Michigan plant
Abbott reaches deal to resume making infant formula at Michigan plant
The consent decree is just one step in a broader strategy by federal regulators to tackle the infant formula crisis.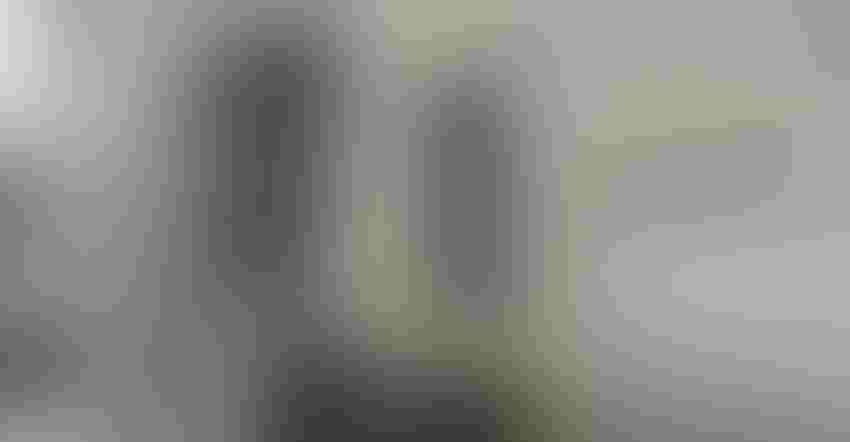 Abbott Laboratories has entered into a proposed agreement that would allow it to resume making infant formula at its facility in Sturgis, Michigan, the U.S. Department of Justice announced Monday.
Under the proposed consent decree requiring approval by a federal court, Abbott would be required to take certain steps to increase safety and ensure compliance with FDA manufacturing rules and U.S. law, DOJ said.
Abbott Nutrition—the country's largest infant formula maker—in February initiated a recall of several lines of its formula and halted production at its manufacturing facility in Sturgis, following concerns over bacterial contamination at its plant. In a Feb. 28 update advising consumers not to use certain powdered infant formula, FDA said it was aware of five reported illnesses that led to hospitalization, including two deaths.
The moves by Abbott contributed to a shortage of infant formula in the U.S., leaving the Biden administration, FDA and lawmakers scrambling to address the acute shortage.
"The actions we are announcing today will help to safely increase the supply of baby formula for families," Attorney General Merrick Garland said in a news release issued by DOJ. "The Justice Department will vigorously enforce the laws ensuring the safety of our food and other essential consumer products, and we will work alongside our partners across government to help make sure those products are available to the American people."
In a separate news release announcing the consent decree, Abbott Chairman and CEO Robert Ford described the development as "a major step" towards reopening its "facility so we can ease the nationwide formula shortage."
"We look forward to working with the FDA to quickly and safely re-open the facility," Ford stated. "We know millions of parents and caregivers depend on us and we're deeply sorry that our voluntary recall worsened the nationwide formula shortage."
Abbott said it could resume operations within two weeks of FDA confirming it has satisfied initial requirements under the consent decree. The company said it would begin production of EleCare, Alimentum and metabolic formulas first and then begin making Similac and other formulas. Abbott added it will take six to eight weeks before its products are available on shelves from the time it resumes operations at its plant.
In a complaint filed May 16 in the U.S. District Court for the Western District of Michigan, DOJ alleged Abbott and several of its executives failed to comply with manufacturing regulations designed to ensure the quality and safety of infant formula. The alleged neglect included failing to protect food against the risk of contamination from such bacteria as Cronobacter sakazakii.
"The public should rest assured that the agency will do everything possible to continue ensuring that infant and other specialty formulas produced by the company meet the FDA's safety and quality standards, which American consumers have come to expect and deserve," FDA Commissioner Robert Califf, M.D., said in DOJ's news release.
On Twitter last week, Abbott Nutrition said an investigation found no evidence that its formulas caused the illnesses.
"All retained product tested by Abbott and the FDA during the inspection of the facility came back negative for Cronobacter and/or Salmonella," the company said, adding the Cronobacter sakazakii found in environmental testing during the probe has not been linked to any known infant illness.
In its news release, Abbott further noted there was no findings of a nexus between its infant formulas and the reported illnesses in infants, based on an investigation by the Centers for Disease Control and Prevention.
The consent decree is just one step in a broader strategy by regulators to tackle the infant formula crisis. On Monday, FDA announced a guidance to make it easier to import certain infant formulas into the U.S.
The guidance "paves the way for companies who don't normally distribute their infant formula products in the U.S. to do so efficiently and safely," Califf said in a news release. "We are hopeful this call to the global market will be answered and that international businesses will rise to the occasion to assist in bolstering the supply of products that serve as the sole source of nutrition for many infants."
FDA anticipates products that swiftly meet nutrition and safety standards could arrive on store shelves within weeks, the commissioner added.
Meantime, FDA is advising parents not to make their own infant formula. The agency said it has received adverse event reports of hospitalized infants who were fed homemade infant formula and suffered from low calcium, or hypocalcemia.
"The potential problems with homemade formulas include contamination and absence of or inadequate amounts of critical nutrients," FDA stated in the advisory. "These problems are very serious, and the consequences range from severe nutritional imbalances to foodborne illnesses, both of which can be life-threatening."
Subscribe and receive the latest insights on the healthy food and beverage industry.
Join 30,000+ members. Yes, it's completely free.
You May Also Like
---