War in Ukraine presents growing food security challenge
War in Ukraine presents growing food security challenge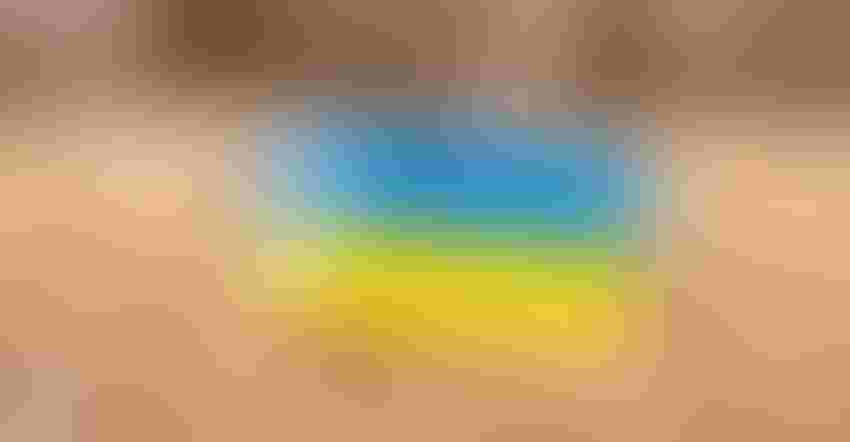 Ukraine and Russia are large producers of agricultural commodities, including wheat, drawing concerns that disruptions to harvesting and other activities caused by Russia's invasion of Ukraine could adversely impact prices of commodities and the world's supply of food.
White House Press Secretary Jen Psaki was asked this month by a reporter about disruptions to wheat supplies from Russia and Ukraine, and the potential danger of a breakdown in food supplies to large parts of the world, including Africa.
In a March 16 briefing, Psaki said the Biden administration is "very closely" monitoring the situation and is concerned regarding "how the wheat supply could impact … less the United States and more other parts of the world."
Ukraine, however, could affect the U.S. since it is a large producer of fertilizer, she said, adding the U.S. Department of Agriculture is taking steps to address the issue.
Ukraine and Russia are some of the largest exporters of certain agricultural commodities, including wheat, maize, grapeseed, sunflower seeds and sunflower oil, the Food and Agricultural Organization (FAO) of the United Nations said. Russia also is the world's leading exporter of nitrogen fertilizers, second-leading supplier of potassium fertilizers and third-largest exporter of phosphorous fertilizers, according to FAO.
"Ukraine, known globally for its wheat production, for being a 'bread basket' for the world, obviously is very much hindered in its ability to do that during this harvest season given the fact that you have Russian tanks rolling across Ukrainian fields and you have Ukrainian farmers who have taken up arms to defend their country," a senior Biden administration official said in a March 24 press call.
The official said the U.S. would provide more than $11 billion over the next five years to tackle food security threats and malnutrition across the world, including in countries susceptible to increases in food and fertilizer prices.
FAO has raised questions about whether Ukraine will be in a position to harvest existing crops or plant new ones.
"The conflict has led to port closures, the suspension of oilseed crushing operations and the introduction of export licensing restrictions and bans for some crops and food products," FAO noted in a March 25 report, which assessed the war's impact on food security in Ukraine.
Meanwhile, Ukranians face "severe shortages of food, water and energy supplies" as Russia continues to bomb and encircle cities, the report added.
As of March 23, more than 3.6 million people in Ukraine have fled across the borders to safety while millions of other Ukrainians have been internally displaced, according to FAO.
"The violence has escalated rapidly, and it remains extremely difficult to predict the evolution of the conflict and its effect on lives, livelihoods, food security and nutrition," FAO stated in its report. "It is clear that the war has resulted in a massive, and deteriorating, food security challenge. It has already significantly disrupted livelihoods during the agricultural growing season, through physical access constraints and damage to homes, productive assets, agricultural land, roads and other civilian infrastructure."
FAO cautioned economic sanctions imposed on Russia that adversely affect food exports could hurt farmers' incomes and negatively impact their future planting decisions.
"Economic sanctions imposed on the Russian Federation could also disrupt its imports of agricultural inputs, notably pesticides and seeds, on which the country is highly dependent," FAO stated in an executive summary of a March 25 update, which assessed the Ukrainian and Russian agricultural markets and risks associated with the present conflict. "This could result in less plantings, lower yields and lower qualities, exposing the Russian agricultural sector and global food supplies, at large, to non-negligible risks."
The war in Ukraine and growing humanitarian crisis has led many U.S.-based companies—including fast food restaurants and CPG firms—to suspend their activities in Russia, but not everyone has pulled out. In a March 11 statement, Cargill said it would continue to operate its "essential food and feed facilities in Russia."
"Food is a basic human right and should never be used as a weapon," Cargill proclaimed. "This region plays a significant role in our global food system and is a critical source for key ingredients in basic staples like bread, infant formula and cereal."
Asked on March 21 whether some companies such as ADM and Cargill should leave Russia, Psaki said the Biden administration has not specifically requested any company implement such measures.
"We have applauded those who have made that decision, and they are going to have to make decisions of their own regard," she said in the press briefing.
Subscribe and receive the latest insights on the healthy food and beverage industry.
Join 30,000+ members. Yes, it's completely free.
You May Also Like
---