Q&A with Frontier Co-op's CSR lead: 'No friction' between doing good, running a profitable business
Q&A with Frontier Co-op's CSR lead: 'No friction' between doing good, running a profitable business
Learn from Frontier Co-op's corporate social responsibility (CSR) czar how corporate responsibility boosts the lives of its employees and farming communities—and its business.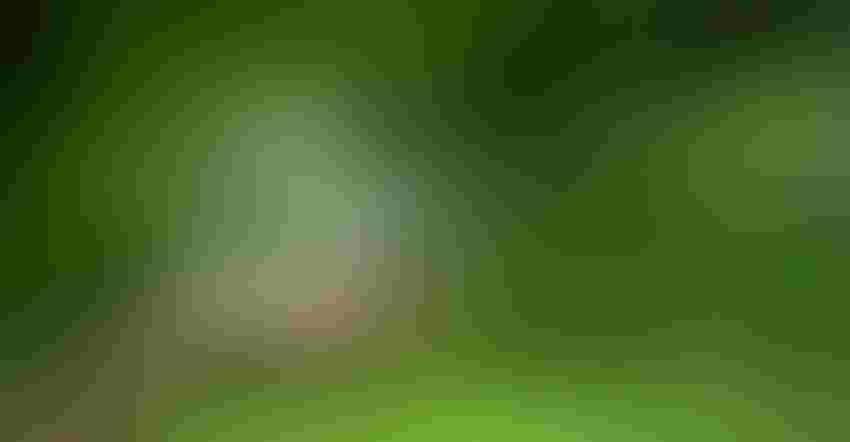 Frontier Co-op is a cooperative of more than 40,000 members that offers spices, herbs and botanical products across three brands: Frontier Co-op, Simply Organic and Aura Cacia. The company's purpose statement, "Doing Good, Works," drives its corporate social responsibility (CSR) platform and serves as the foundation of its business, which has been around nearly 50 years.
Here, Food & Beverage Insider talks with Frontier Co-op's CSR Manager Alicia Simmons about how investing in sustainability and social responsibility has impacted its business, from the inside out.
Food & Beverage Insider: Frontier Co-op has a three-pillar approach to sustainability. Can you explain what those three pillars are and what role they play in achieving environmental and social progress?
Simmons: Frontier Co-op's three-pillar approach to corporate social responsibility is driven by our purpose statement: "Doing Good, Works." We believe there is no friction between doing good in the world and running a successful, profitable business.
As a co-op with global reach through our supply chain, "Doing Good, Works at Source" means we firmly believe that investing with our farming partners and helping strengthen their businesses and communities is just good business.
"Doing Good, Works in Our Communities" is supported by three commitments: Protecting our consumers by ensuring they receive only the highest quality botanical products, supporting the communities in which our products are sold by contributing more than $1 million annually to boots-on-the-ground nonprofits, and focusing on being good stewards of the earth through responsible resource management and minimizing the environmental impact of our operations.
Finally, we believe in "Doing Good, Works Within Our Walls" through our Breaking Down Barriers to Employment programs.
Food & Beverage Insider: Investing money into social and environmental programs can seem counterproductive to financial progress. Can you explain some of Frontier Co-op's key investments into its CSR initiatives and how those impact the company's financial position?
Simmons: One of the best examples of this is Well Earth, Frontier Co-op's impact sourcing program. This program helps us ensure the long-term sustainability of our supply chain through investments in our partners and their communities at origin to improve their social and environmental impact. Through Well Earth, we paired up in 2018 with United States Agency for International Development's (USAID) Cooperative Development Program to build capacity and capabilities with sourcing partners at origin in Sri Lanka, Guatemala and India. Across all three countries, the ultimate goal is to build the strength and resilience of our supply chain partners and their communities by helping them adopt production processes that will enable them to increase their market share and drive value-added work back to source.
Food & Beverage Insider: Looking at 2022, how did global supply chain disturbances impact Frontier Co-op's CSR efforts?
Simmons: Honestly, 2022 was a year of improvement for us when it comes to "doing good" along our supply chain. The [Covid-19] pandemic created a lot of strain on the packaging side of the business in 2020 and 2021, and our ability to source packaging materials that included the amount of recycled content we strive for was nearly impossible in the quantities we were moving. In 2022, we were able to begin to right that ship and move back toward our goal of 36% recycled content across our total packaging volume.
It was also the first year that we were able to start traveling to see our supply chain partners again. In 2020, our international travel came to a screeching halt and remained very low in 2021. In 2022, we were able to get back to visiting our suppliers and our Well Earth projects around the world and attend industry conferences. If anything, for our team, 2022 was a better year for furthering our work "doing good" at source than the previous two had been.
Food & Beverage Insider: One of Frontier Co-op's pillars is "Doing Good Within Our Walls." How does Frontier measure success of its Breaking Down Barriers to Employment initiative? What component of the initiative saw the most success in 2022, and why?
Simmons: Originally, we were focused on just measuring the number of people impacted as a whole. Today, we're reorganizing some of this data collection to look at things like the apprenticeship program's impact on turnover rates and engagement: The number of people who go through the program, and how many of them end up staying on and becoming full-time employees after their apprenticeship is over. To date, 388 people have benefited from Frontier Co-op's apprenticeship program and 20% of our production hires have been made through this program.
One area of success that we've seen that we didn't anticipate was the impact these programs have had on our culture. Childcare has always been central to our culture at Frontier Co-op—supporting parents, offering flexibility, and providing a safe and affordable childcare program for their children. However, we didn't anticipate the culture impact that our apprenticeship, second chance hiring and transportation programs would have on our team. Our employees, including and almost especially those who didn't come to us through one of these programs, are so proud to work for a company that invests in people this way.
Rachel Adams joined Informa's Health & Nutrition Network in 2013. Her career in the natural products industry started with a food and beverage focus before transitioning into her role as managing editor of Natural Products INSIDER, where she covered the dietary supplement industry. Adams left Informa Markets in 2019.
Subscribe and receive the latest insights on the healthy food and beverage industry.
Join 30,000+ members. Yes, it's completely free.
You May Also Like
---