Natural malt and oat extract sweeteners for beverages
Natural malt and oat extract sweeteners for beverages
Malt and oat extracts are becoming attractive options for subtle, pantry-friendly sweetness that meet the clean label demands of discerning, health-conscious consumers.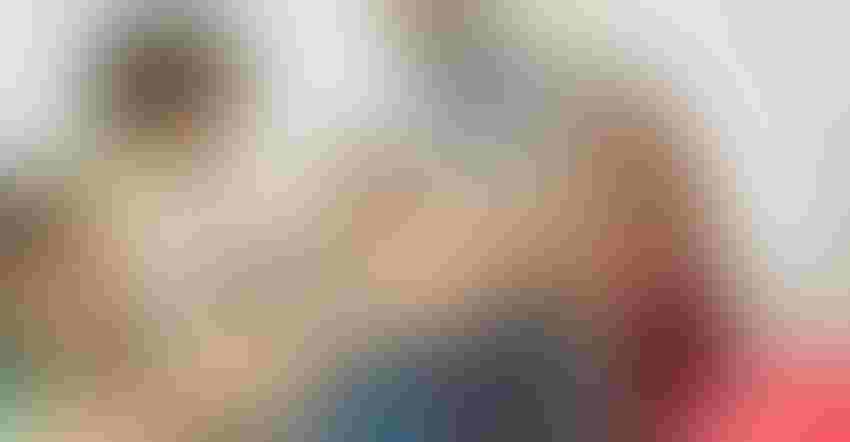 Emphasis on natural ingredients and avoiding added sugars is driving the anti-artificial and functional ingredients movement among consumers who seek healthier alternatives in foods and beverages. While healthy food has often outpaced beverages, a recent proliferation of nutrition and performance drinks have emerged to quench consumer thirst for functionality, clean label and healthy lifestyle choices.
According to a 2017 Mintel report, nearly one-third of consumers have increased their consumption of nutrition or performance beverages. At the same time, consumers are becoming increasingly turned off by ingredients they consider unnatural or frivolous, including added sugars and artificial sweeteners. 
Non-alcoholic beers… with a twist
Already a staple in Germany, non-alcoholic beers are gaining traction in the U.S. as a viable sports recovery beverage. A 2012 study revealed that runners who were randomly assigned to drink one liter of non-alcoholic beer before and after the Munich Marathon reported less inflammation and fewer incidences of upper respiratory tract infections post-race than runners who drank a placebo.1
Most beers already include malt as a key ingredient; non-alcoholic beers reduce the health risks of alcohol while retaining the benefits of malt, including high antioxidant content and substantial amounts of polyphenols,2 which are plant compounds with anti-inflammatory properties.3 In the U.S., it is common to add unique flavors, both for extra sweetness and fruitier notes; this is where malt extracts in particular are leaving their mark on the market.
Popular brands like Heineken are jumping on this trend, as the brand introduced its "Heineken 0.0" to the U.S. in January 2019. Beyond already-established brands, companies like Athletic Brewing Co.—whose name ties fermented beverages in directly with fitness/athleticism—have sprouted up to create "non-alcoholic brews with refreshing craft taste," according to its website. Such start-ups have identified a gap in the beverage market and capitalized on increasing consumer demand for all-natural, good-for-you beverages that support active lifestyles.
Energy drinks
A subset of the energy drink niche revolves around alertness and brainpower: an emphasis on balanced blends featuring nootropics and botanical ingredients are on the rise as consumers seek energy-boosting beverages without facing the caffeine consequences. Malt extract contains hordenine, a natural stimulant reported to boost focus, energy and motivation.4
A report from Grand View Market Research posits that the natural and organic energy drink sector will occupy 40% of the total energy drink market by 2025, meaning enormous opportunities for malt-based energy exist in this burgeoning sector.
In Asia and Europe, malt-based drinks such as Ovaltine and Nestle's Milo are popular among children. Here, the type of sugar makes a significant nutritional difference because malt extract is comprised of glucose and maltose, as opposed to fructose. Malt also has the added benefit of having soluble fiber and protein. Beverages using malt extract have the potential to gain traction in other geographical regions and become a mainstay go-to energy drink for athletes and non-athletes alike.
Kombucha and specialty teas
Malt extract is also popular in kombucha and other fermented drinks, as well as in certain specialty teas. A benefit of malt extract driving the trend is purely logistical: it eliminates the need for a conventional brewing operation. This is a plus particularly for start-up beverage manufacturers seeking to limit operational infrastructure as they gradually build business. Here, utilizing malt extract eliminates the need for a contract brewery, since it is already brewed.
Malt extract is essentially wort—grinded, mashed and water-filtered malt barley—that has been sent to an evaporator for water removal rather than a fermenter. Beverage manufacturers using malt extract, need a bottling plant to enter the emerging yet still-niche malt-based beverages market.
Blending oats and malt barley, the extracts provide excellent binding properties with mild sweetness and a pleasant oat taste and aroma. Oat offers improved texture.
Additionally, oat milk has a longer shelf-life and is considered much more functional than standard dairy milk. This alternative is ideal for consumers who are making a switch to dairy-free ingredients, and also aligns with plant-based diets. Fortunately, oat milk is a viable substitution to several dairy-based favorites, including coffee creamers.
As consumers increasingly seek functional natural beverages, manufacturers are, in turn, doing what comes naturally: adapting to meet market demand. As bodybuilder and weekend warriors branch and segment into a broader nutritionally focused target landscape, myriad opportunities exist. Permeating these possibilities is the attractiveness of malt and oat extracts as versatile, clean label, multi-functional sweeteners for a variety of malt-based beverages, from energy drinks to non-alcoholic beer offshoots. The rise of natural, plant-based nutritional drinks, specialty teas and oat milk further exemplify consumers' willingness to explore new beverage options, and marks an era of opportunity and growth.
Peeyush Maheshwari, Ph.D., is director of business development for Malt Products Corporation (MPC), a manufacturer of malted barley extract and other natural, nutritious sweeteners. MPC supplies a line of natural sweeteners serving a wide range of industries, such as bakery, confectionary, beverages, snack foods and cereals, pet food, animal nutrition, and pharmaceutical. Its manufacturing facility is located in Dayton, Ohio.
References
Scherr J et al, "Nonalcoholic beer reduces inflammation and incidence of respiratory tract illness." Med Sci Sports Exerc. 2012 Jan;44(1):18-26. DOI: 10.1249/MSS.0b013e3182250dda.

Quifer-Rada P et al. "A comprehensive characterisation of beer polyphenols by high resolution mass spectrometry (LC-ESI-LTQ-Orbitrap-MS)." Food Chem. 2015 Feb 15;169:336-43. DOI: 10.1016/j.foodchem.2014.07.154.

Hussain T et al, "Oxidative Stress and Inflammation: What Polyphenols Can Do for Us?" Oxid Med Cell Longev. 2016;2016:7432797.

Barwell C et al. "Deamination of hordenine by monoamine oxidase and its action on vasa deferentia of the rat." J Pharm Pharmacol. 1989 Jun;41(6):421-3.
Subscribe and receive the latest insights on the healthy food and beverage industry.
Join 30,000+ members. Yes, it's completely free.
You May Also Like
---