The future of food: A blend of AI and human expertise
The future of food: A blend of AI and human expertise
The food industry is increasingly using artificial intelligence (AI) to identify new trends, develop new products, and improve efficiency and sustainability.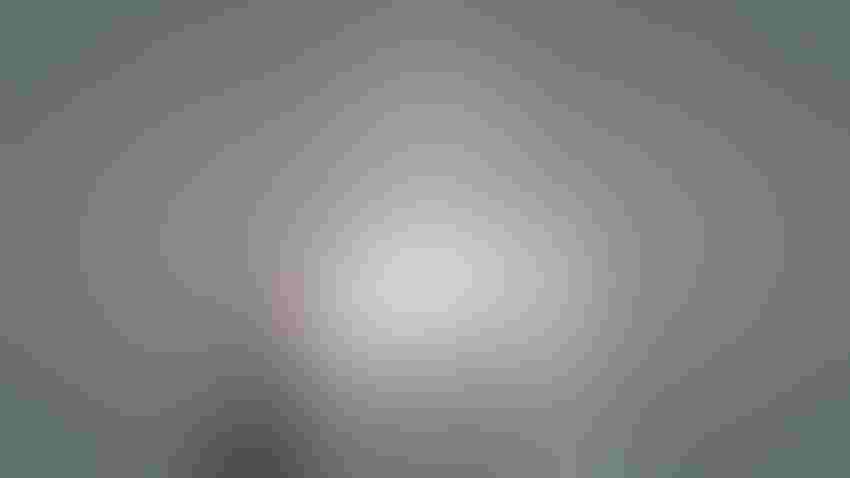 At a Glance
The use of AI in the food industry has doubled since 2017, according to McKinsey's 2022 Global Survey on AI.

AI is used to scan online recipes, restaurant menus and e-commerce sites to identify emerging food and flavor trends.

AI can automate tasks like quality control, inventory management and scheduling, improving efficiency and reducing costs.
Overall adoption of AI in business has doubled since 2017, according to the 2022 McKinsey Global Survey on AI, with 50-60% of organizations reporting its use over the last several years.
The survey revealed robotic process automation, computer vision and natural language processing programs take the top three functional spots in AI. Service operations automation, creation of new AI products, customer service analytics and segmentation rank as the top four use-cases among companies.
In the food industry and overall, use of AI in manufacturing, service operations and product deployment have all seen double-digit increases in adoption from 2017 to 2021, per the survey.
Trendspotting goes digital
Mining billions of consumer preference data points is helping food manufacturers and ingredient suppliers take trendspotting to a new level.
Brands are now able to discover new ingredients and technologies in ways that were not possible before big data and machine learning, according to Alberto Prado, global head of R&D digital and partnerships for Unilever, parent company of Knorr, Hellmann's, Magnum and Ben & Jerry's.
Ingredient company Olam Food Ingredients (ofi) is using predictive analytics to scan online recipes, restaurant menus and e-commerce sites to aggregate nascent trends with human insights to identify emerging food and flavor directions.
Harnessing AI to identify taste trends
"Using AI allowed our team to collate and process substantial data on emerging flavors across specific regions and categories," Andrew Pingul, Chicago-based chef with ofi's deZaan cocoa division, said. "But the critical part was combining this data with our real-world insights and experience, looking at the trends we had identified through AI and suggesting which would work best with cocoa and in what category, for example, desserts, beverages and bakery."
This allows ofi to translate AI insights into concepts that can be used by its food manufacturing customers to help inspire future product development.
Pingul likes being able to work with food industry partners at different points in the product development process.
"At [ofi's] customer solutions center in Chicago, we work together with customers on various product development challenges and suggest ways to solve them, whether that's choosing the right cocoa powder to help add flavor and reduce the use of sugar in a given application, or looking at how we can combine cocoa ingredients with our nuts or spices portfolio to help respond to new tastes and trends," he explained.
When asked about research which shows that sensitivity to specific flavor profiles can vary markedly between different countries and regions, Pingul said it all depends on how the flavors are used.
"The new cocoa pairings and concepts we have created are designed to tap into the best of what these new and emerging flavors offer, so combining them with an ingredient like cocoa not only enhances the taste, but also creates a flavor profile that can be new to a consumer while still eliciting a familiar or nostalgic feeling," he said.
Pingul noted that, while "the deep, savory flavor of miso is probably quite unusual to American palettes, especially when used in confectionery," if combined with deZaan's D21CM cocoa powder in a miso chocolate fudge, "it has a butterscotch-like flavor, creating a richer and more indulgent experience."
The core of it all: human intelligence
Sid Sudberg, Alkemist Labs founder and president, believes that AI has real potential for making food production more efficient and sustainable. "This is, in my opinion, where AI can shine," he said. "This is an example of where the resolution of data and its application can result in more efficient systems, manufacturing processes and probably with less error than human intelligence."
He cautioned, however, that, with AI, we are only dealing with educated guesswork. "Like any machine or digital function, it is always an approximation of its target and, whether or not that is discernible from the original variation, is a function of available technology," Sudberg maintained.
Pingul agrees: "AI can get us so far, but we need human expertise to help apply that knowledge to customer needs, as well as think about the other qualities of the finished product, such as how we can make the ingredients in it more traceable and more sustainable."
Subscribe and receive the latest insights on the healthy food and beverage industry.
Join 30,000+ members. Yes, it's completely free.
You May Also Like
---