Habitual coffee consumption may protect against Alzheimer's
Habitual coffee consumption may protect against Alzheimer's
Drinking coffee regularly may offer protection against cognitive decline and neurodegenerative disease, a new study contends.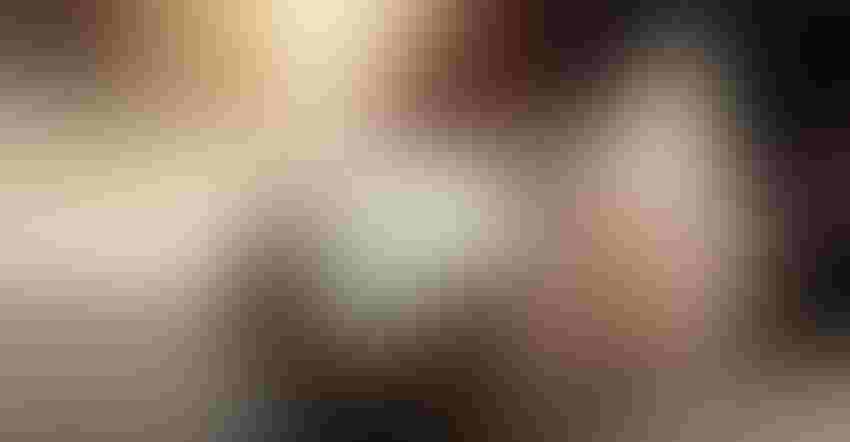 Regular coffee drinkers are less likely to experience cognitive decline—and may be better protected against Alzheimer's disease, according to a recent study (Front Aging Neurosci. 2021. DOI: 10.3389/fnagi.2021.744872). 
Coffee is one of the most popular beverages in the United States, with 70% of Americans consuming coffee every week. Coffee offers an extensive range of bioactive compounds such as caffeine, polyphenols and small amounts of vitamins and minerals, which may contribute to coffee's potentially powerful health benefits.  
For the study, published in Frontiers in Aging Neuroscience, researchers assessed cognitive decline in 227 cognitively normal older adults who participated in the Australian Imaging, Biomarkers, and Lifestyle (AIBL) study and who completed the Commonwealth Scientific and Industrial Research Organisation (CSIRO) food frequency questionnaire.  
Cognitive decline was evaluated using a comprehensive neuropsychological battery over the course of 126 months. The battery measured cognitive performance across six domains: episodic recall memory, recognition memory, executive function, language, attention and processing speed, and the AIBL Preclinical Alzheimer Cognitive Composite (AIBL PACC)—a composite score that measures the first signs of cognitive decline in at-risk cognitively normal populations. 
Habitual coffee intake was determined by a participant's response to the question, "How often do you drink coffee?" Participants selected the number of cups they consumed and frequency of consumption but could not delineate between caffeinated and decaffeinated coffee or methods of preparation. 
In a subset of individuals, researchers also explored the relationship between habitual coffee intake and cerebral amyloid-beta (Aβ) accumulation and brain volumes during the same period.  
A key characteristic of Alzheimer's is the accumulation of Aβ plaques in the brain, which causes neuroinflammation, synaptic loss and neuronal death, according to the research.  
Results showed higher baseline coffee consumption was associated with slower cognitive decline in executive function, attention and the AIBL PACC. People who drank more coffee were also less likely to transition to mild cognitive impairment or AD status over the 126-month period.  
Slower Aβ accumulation and lower risk of progressing to "moderate," "high" or "very high" Aβ-amyloid burden status over the 126-month period was also seen in those who consumed coffee regularly.  
"Our results further support the hypothesis that coffee intake may be a protective factor against [Alzheimer's disease], with increased coffee consumption potentially reducing cognitive decline by slowing cerebral Aβ-amyloid accumulation, and thus attenuating the associated neurotoxicity from Aβ-amyloid-mediated oxidative stress and inflammatory processes," researchers wrote.   
This study builds upon previous research touting the potential benefits of coffee for brain power. 
Rachel Adams joined Informa's Health & Nutrition Network in 2013. Her career in the natural products industry started with a food and beverage focus before transitioning into her role as managing editor of Natural Products INSIDER, where she covered the dietary supplement industry. Adams left Informa Markets in 2019. 
Subscribe and receive the latest insights on the healthy food and beverage industry.
Join 30,000+ members. Yes, it's completely free.
You May Also Like
---