Trends in coffee and tea product development
Trends in coffee and tea product development
Consumers continue to demand coffee and tea beverages that deliver functional benefits formulated with a variety of flavors, sweeteners and ingredient combinations.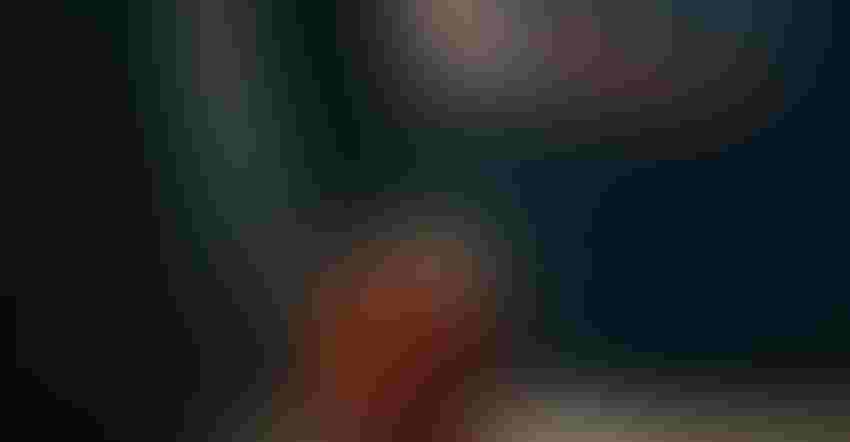 Few beverage categories can match the versatility of coffee and tea. A variety of brew methods, flavors, sweeteners, ingredient combinations and whitener sources are available, which gives consumers plenty of options for choosing their perfect cup.
The ability to appeal to consumers' personal preferences combined with functional benefits have made coffee and tea highly desirable categories. Mintel reports that the coffee market is worth $15.1 billion and is expected to grow 22.7% through 2024 with ready-to-drink (RTD) options being the fastest-growing sub-segment. Tea is also experiencing substantial growth. Grand View Research found the global tea market was worth $12.63 billion in 2018 and is expected to expand at a CAGR of 5.5% from 2019 to 2025.
Promising market growth in the coffee and tea categories has led to an explosion of product launches within the last decade, so quality, taste and product differentiation are essential for new entrants to survive. Brands are innovating in these categories by playing with attributes such as preparation method, texture and function to entice consumers.
Evolving preparation preferences
Traditional brewed coffee is in the spotlight thanks to more people working from home as a result of COVID-19. In addition to traditional brews and single-serve cups, consumers have access to more novel ways to enjoy coffee at home. Coffee concentrates provide a one-stop-shop for creating coffee-based beverages. Cold brew has gained the most traction over the last five years and isn't expected to lose momentum any time soon.
Texture adds complexity
Amplifying sensory experiences by adding textural complexity is a trend that's grown significantly over the last few years. Nitrogen-infused cold brew coffee and tea is a well-established trend. Consumers are intrigued by the velvety, luxurious texture that nitrogen infusions provide.
Texture trends have been especially important in the tea space. Bubble tea has been an emerging trend in the U.S. for many years, but growing interest in adding textural complexity to beverages could help the chewable treat move into the mainstream. Cheese tea is another trend that started in Asia and made its way to the U.S. The sweet and savory beverage is a combination of brewed or bubble tea topped a with fluffy, sweet and salty topping made of soft cream cheese, condensed or evaporated milk and whipping cream.
Additional function
Although coffee and tea already have several inherent health benefits, there's been an uptick in brands incorporating other functional ingredients into products for an even bigger boost. Brands are helping consumers improve brain function by incorporating nootropic ingredients which are suggested to promote focus, motivation and productivity. Coffee and tea that support jitter-free energy, mental clarity and relaxation are also trending.
Challenges to prepare for when developing an enhanced coffee product include off-notes from functional ingredients and solubility issues. Many ingredients have taste challenges like astringency, bitterness and sulfur notes that can be addressed using a combination of flavor, sweeteners and flavors with modulating properties (FMPs). Ingredients in the base of the formula may exacerbate off-notes as well, so it can be beneficial to look at the formula holistically when addressing taste challenges. Planning for processing is also very important for brands that want to incorporate functional ingredients into their coffee or tea products.
Incorporating plant-based milks
Plant-based has exploded across categories, but it's especially relevant to coffee and tea. Brands are appealing to consumers who are seeking out better-for-you beverages, have dairy allergies or follow a specialized diet. Almond is the most popular dairy alternative on the market—but oat milk has exploded over the last few years, becoming the most popular choice for new RTD coffee and tea launches. Brands are also launching products with niche dairy alternatives like cashew, hemp and macadamia milks.
Less (sugar) is more
Consumers embrace the sweet, indulgent flavors of products like iced tea, frappes and flavored lattes, but growing awareness about the potential negative effects of sugar has resulted in demand for low- or no-sugar products that don't compromise on taste. Sugar content for products like iced tea and flavored lattes can range drastically from a few grams to more than 30 g. Brands that want to introduce lower sugar products and maintain a clean label have several tools available, including high-intensity sweeteners, polyols and FMPs.
Planning for the future
Demand for functional beverages and better-for-you products has generated significant interest in coffee and tea products. Taste, texture and functional attributes will continue to be important differentiators for new product launches.
To read this article in its entirety, check out A new kind of brew: Innovations in coffee and tea – digital magazine.
Holly McHugh is the marketing associate at Imbibe, a Chicago-based beverage development company. She focuses on the company's external communications and brand awareness. She also monitors and analyzes beverage trends to guide clients in making strategic decisions about product development. She has a bachelor's from Columbia College Chicago and a master's from the University of Denver.
Subscribe and receive the latest insights on the healthy food and beverage industry.
Join 30,000+ members. Yes, it's completely free.
You May Also Like
---