Business briefs – PepsiCo – Barry Callebaut – Olam Cocoa – Dr. Praeger's – T. Hasewaga
Business briefs – PepsiCo – Barry Callebaut – Olam Cocoa – Dr. Praeger's – T. Hasewaga
Who said business is boring? Food & Beverage Insider has the 411 on key industry moves affecting innovation and product development.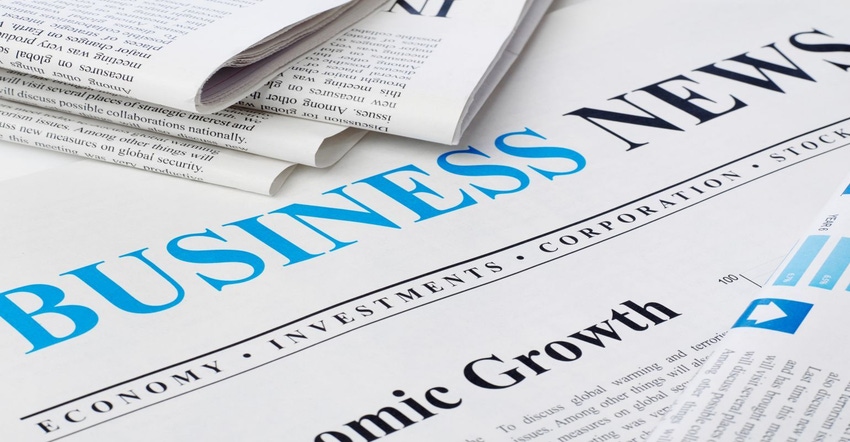 PepsiCo, Beyond Meat form JV to introduce new plant-based proteins
PepsiCo Inc. and Beyond Meat Inc. will form The PLANeT Partnership LLC (TPP), a joint venture to develop, produce and market innovative snack and beverage products made from plant-based protein. The joint venture will leverage Beyond Meat's technology in plant-based protein development and PepsiCo's marketing and commercial capabilities to create and scale new snack and beverage options.
The new joint venture follows longstanding efforts by PepsiCo to help build a more sustainable food system. Among the key pillars of that effort are using positive ingredients; expanding the company's portfolio of products that have been grown and made sustainably, through tools and techniques like regenerative agriculture and net water- and carbon-neutral production plants; and making it easier for consumers focused on health and wellness to consume products on the go through innovations such as LAY'S oven baked chips (now in 23 markets around the world), Sabra Snack Cups, Alvalle ready-to-drink gazpacho, Quaker Breakfast flats, and Gatorade Juiced. In addition to organic innovation, the company has also made strategic acquisitions in this space, including companies such as Bare Snacks (maker of baked fruit and veggie chips), BFY Brands (maker of PopCorners snacks), and SodaStream, the world's leading sparkling water brand.
Barry Callebaut launches D&I strategy
Barry Callebaut unveiled its new diversity and inclusion strategy—#one BC – Diverse People, Sustainable Growth—to attract and retain talents from all quarters of society and the world, united by its values, and to nurture an inclusive environment where this diversity can flourish.
By 2025, the company plans to deliver more progress in gender balance by having women occupy 40% of its director level positions, 30% of its director level positions in sales, as well as having 50% of senior management positions in countries of origins and emerging markets.
"With a business spanning from farm services to chefs pâtissiers and master chocolatiers, and from the large cities of the world to the small cocoa farms in rural areas, we thrive on the diversity of who we are, where we come from, what we've experienced and how we think. We are committed to nurturing an inclusive environment where everyone is given the opportunity to learn, grow and fulfill their potential, said Antoine de Saint-Affrique, CEO, Barry Callebaut Group.
Olam launches specialty cocoa business Twenty Degrees
Olam Cocoa recently launched Twenty Degrees, a new specialty cacao business sourcing premium quality cacao beans from around the world. Twenty Degrees will be led by an entrepreneurial new team but draw on the expertise and operational strength of Olam Cocoa,
Twenty Degrees, named for the cacao belt which ranges 20 degrees north and south of the equator, is responding by sourcing premium quality cacao beans from ten unique regions, each hand-picked for their distinctive flavor and sensory profile. The business will unlock opportunities for farmers by bringing single origin cacao beans to market that are either too specialist or too remote to be sold to mainstream manufacturers. From cacao grown in the highland Simbu region of Papua New Guinea, to beans farmed by the indigenous Eperara community in Ecuador's coastal rainforest, a community only accessible by boat. A team of agronomists will work with each community to make sure the quality and flavour of its cacao meets the highest standards.
The Twenty Degrees business model is built on positive partnerships with farmers and customers. It is helping farmers to adopt sustainable farming practices and investing in the growth and security of the communities it works with. This also allows it to provide customers with new levels of transparency and traceability right back to the farm gate, so chocolate makers can know everything about the cacao beans they buy, from the farmers who grew them to the carbon footprint of the crop.
Private equity firm takes majority stake in Dr. Praeger's Sensible Foods
Vestar Capital Partners, a private equity firm, has made a majority growth investment into Dr. Praeger's Purely Sensible Foods, a brand specializing in plant-based frozen and refrigerated foods made from simple ingredients. Terms of the transaction were not disclosed.
Dr. Praeger's offers a range of vegan, vegetarian, gluten free, soy free, kosher and non-GMO foods. The company's vegetable-focused lines include veggie burgers, meat alternative burgers, sausages and nuggets, kids offerings, appetizers, snacks, breakfasts and sides. Headquartered in Elmwood Park, New Jersey, Dr. Praeger's is led by second generation family members Larry Praeger, CEO, and Adam Somberg, president, who will be continuing in their current roles and will remain significant investors in the company.
T. Hasegawa USA acquires Mission Flavor & Fragrances
T. Hasegawa USA Inc. has acquired Mission Flavors & Fragrances Inc., a deal that broaden its flavor portfolio within dairy, bakery, plant-based alternatives, fruit-filling and confectionery categories.
"The acquisition of Mission Flavors & Fragrances, Inc. expands our technical capabilities and overall flavor portfolio so we can better serve our customers. We welcome their entire team, which is well known for its customer service excellence and aligns with our customer centric focus," said Tom Damiano, CEO, T. Hasegawa USA.
Subscribe and receive the latest insights on the healthy food and beverage industry.
Join 30,000+ members. Yes, it's completely free.
You May Also Like
---