Give these beverage companies a hand (sanitizer)
Give these beverage companies a hand (sanitizer)
Supporting COVID-19 coronavirus first responders, beverage makers are deftly pivoting production from alcoholic drinks to alcohol-based hand sanitizer.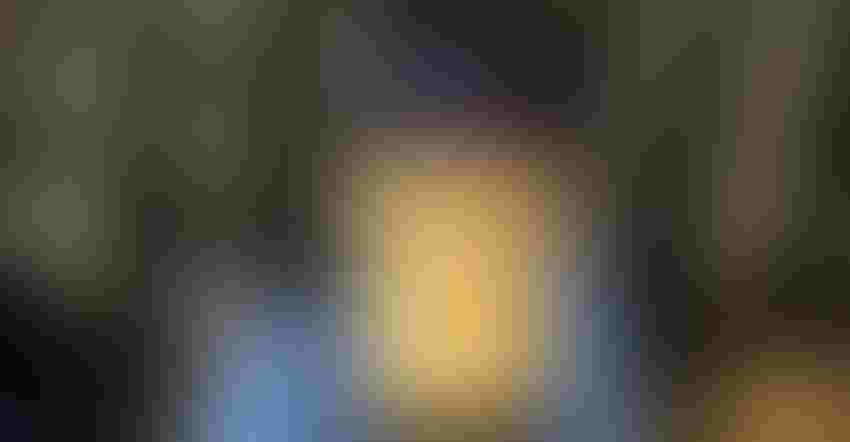 Everyone's getting in on the game of community support around the COVID-19 pandemic. On an industrial level, companies are pivoting production from beverages, foods or other medicines and producing sought-after hand sanitizer to support community wellness.
On the west coast, a California marijuana producer, The Galley, has shifted from using its industrial ethanol and isopropyl alcohols used to extract phytochemicals from cannabis plants and is now using them as a base for hand sanitizer.
And while alcohol sales are up—way up—it turns out alcohol can help with our health by slowing the spread of the coronavirus while also helping the industry in dealing with the economic challenges it is facing as a result.
Elsewhere on the west coast, Hanson of Sonoma Distillery is using the selfsame distillation process it uses in creating organic vodka to create hand sanitizer.
Normally, the company ferments 100% organic grapes into wine and distills that wine into 96.5% organic vodka by volume. After distillation, the company adds highly filtered water to get the vodka down to 40% alcohol by volume. 
"Our hand sanitizer uses the same process," said company president Scott Hanson. "We distill to 96.5% alcohol by volume, but we add only enough water to proof it down to 70% alcohol by volume. This leaves us with a higher concentration of cleaner alcohol. This is a more expensive process, but creates a cleaner vodka and a cleaner hand sanitizer at the end of the day."
The other shift in production is that the company's vodka bottling line was set up for much larger containers than used for hand sanitizer. At the outset of the pandemic, most of the sanitizer bottles were filled, capped and labeled by hand.
Sourcing smaller bottles was also a challenge for Silent Pool Distilleries, a British maker of gin and vodka, blended with naturally extracted botanical oils like bergamot and vermouth in elegant bottles and packaging.
"We used existing bottles to begin with," said co-founder James Shelbourne, "but demand meant we had to source additional stock from, ironically, China."
Silent Pool had a masterstroke of an idea when it discovered it could use the "head's cut" from its Silent Pool Gin—the part that's not good enough to be used in its gin.
"We added a little bit of glycerol to help with the application," said Shelbourne. "It is not by accident that when you are killing germs you also get a wonderful aroma of Silent Pool Gin!"
Partnering for success
Partnering with other companies has proven to make the entire production switch more efficient—not to mention build a little community in the process.
"We recently had a local food production company donate a filler to us to fill these small containers," said Hanson, "and we purchased a small table-top labeler that has helped us to become more efficient."
In Chicago, KOVAL Distillery, one of the largest independent and woman-owned craft distilleries in the country, has partnered with MedSpeed, a market leader in healthcare intra-company logistics. MedSpeed moves items to provide care between all the places where care is delivered, and now helps KOVAL to distribute the hand sanitizer the distillery is now producing.
"The demand for alcohol-based sanitizers is great, and our communities are experiencing extreme shortages," said Sonat Birnecker Hart, Ph.D., co-founder and president of KOVAL Distillery. "Our goal is to provide this vital product free of charge to as many organizations in need as we possibly can. We are grateful to everyone who has come together to donate on our GoFundMe page to help us and to MedSpeed for helping out as well."
Doing well by doing good
Community gets assembled not just from partnering with other businesses, but also to deliver the much-needed hand sanitizer to first responders, retirement communities, assisted living facilities and other high-risk communities.
"We have donated the first 500 gallons," said Braeden McClintock, co-founder of McClintock Distilling in Maryland, "to first responders, non-profits that are directly helping folks like food banks, homeless shelters and mental-health programs, retirement communities and medical personnel."
McClintock is a triple bottom line company—an ethos that considers all decisions for the benefit of its employees, its community and the environment. The company has been paying all of its employees their normal wages while closed to ensure its workers and their families are taken care of. The company is also making regular donations to the U.S. Bartenders Guild's Bar Relief Fund to help those who rely on tips to be able to afford living during these tenuous pandemic times.
"Not only have we been able to retain our entire staff," said McClintock, "we have actually been able to provide part-time work to an additional 15 people as delivery drivers, packaging teams and order-processing jobs. Most are restaurant employees who are not able to work right now with this shut-down."
The company has now processed more than 15,000 gallons of hand sanitizer, and is selling bulk orders to government agencies and essential businesses, as well as to individual consumers.
Silent Pool started by giving away 50 free sanitizers a day to its local customers (and also giving away a free sanitizer bottle of with any bottle of gin purchased.
After giving it away to local medical staff and first responders, they now sell, but the response has been so great that they limit purchases to a maximum of four per order.
Putting it all together
For Hanson, there was not that great a transition from producing gins, whisky and vodkas from non-GMO, pesticide-free grains to making hand sanitizer because the main ingredient in both is alcohol.
"The only difference is before we bottle the hand sanitizer we added vegetable glycerin to prevent hands from drying up too bad," said McClintock, "and hydrogen peroxide to kill off any spore or bacterial growth."
The production issue with Drake's Organic Spiked Ice Vodka Lemonade was not the production per se, but rather the consumer packaging.
"Most of the pump dispensers came from China," said Mark Anderson, Drake's CEO, "and the supply chain was broken when travel and shipping bans went into place."
The company makes a sort of six-pack of otter pops, only filled with a mixed drink. By the end of 2019, the company had $31 million in orders booked for Q1 2020. Almost half of that was its organic freeze-and-eat RTD's called Drake's Organic Spiked Ice, a 15% ABV organic cocktail packaged in a 100ml pouch initially manufactured for Costco and launched in July of 2019.
It didn't take much to convert the spiked ice production capacity to make hand sanitizer in easily distributed 2-oz. pouches.
"Realizing that our spiked ice machines could package 22 million pouches per month and we had all the ingredients necessary to make sanitizer, our team quickly converted our two facilities and five machines to mass produce 2 oz. refill pouches," said Anderson.
They teamed up with an online partner and launched the website EachOunceCounts.com to fill consumer needs and at the same time providing a sustainable way to donate as much sanitizer as possible to first responders.
The company has also produced 270-gallon totes and 55-gallon drums, pre-blended with sanitizer that can be applied with backpack sprayers.
"We want Drakes Organic Spirits to be known across the country," said Anderson, "not only for our ultra premium organic vodka, organic rum and organic spiced rum, but also as the company that figured out a way to answer the call for as many as possible in the country when it was most needed."
Subscribe and receive the latest insights on the healthy food and beverage industry.
Join 30,000+ members. Yes, it's completely free.
You May Also Like
---