How a high-protein chip took the snack aisle by storm
How a high-protein chip took the snack aisle by storm
Jason Wright, founder and CEO of WILDE Chips, explains how the company's chicken-based protein chip, now in over 30,000 stores, captured a wide range of consumers.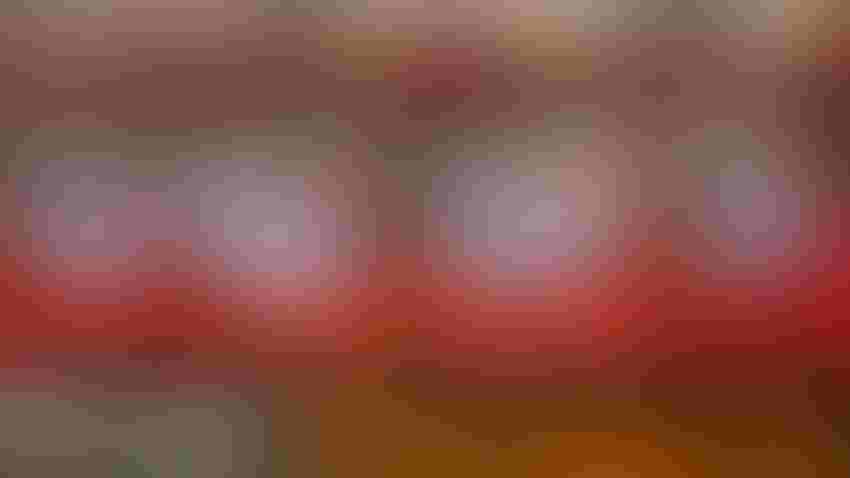 The Image Party / Shutterstock.com
At a Glance
WILDE Chips, founded in 2017, offers a unique snack option by creating high-protein chips without using potatoes.

The company's retail strategy has now shifted to engage a much wider audience, including parents and Millennials.

WILDE Chips places a strong emphasis on flavor, drawing inspiration from classic chicken dishes for its chip varieties.
WILDE Chips are high-protein chips without the potato. Founded in 2017, the company's chips are made using three primary ingredients: fresh chicken breast, egg whites and bone broth.
Jason Wright, founder and CEO of WILDE Chips, said he started the company to create a healthier snacking option for comfort-seeking snackers.
"The idea for WILDE came to me when I turned to comfort food during a tough time," he explained. "I'd reached the bottom of a potato chip bag and was feeling pretty lousy. That's when I thought to myself, 'What if I replaced the potato with chicken?'"
That's what led him to create WILDE Chips. The high-protein, potato-less chips use a proprietary process to create a crispy chip using chicken breast, egg whites and bone broth.
"Most of America's favorite snacks do not support a healthy, active lifestyle, so we made it our mission to create a snack that gives the satisfying crunch of a good, old-fashioned potato chip with added benefits," Wright said. "After much trial and error, we found a way to make a light, flavorful, crispy chip out of chicken, replacing the potato with protein."
According to Wright, the chips were first marketed to specific, niche health and fitness segments via retailers like CrossFit gyms and GNCs.
"In recent years, the benefits of protein have become more and more prevalent to general, health-conscious consumers (those outside of the macro-counting gym goers) and we realized that great-tasting chips have an ultra-broad appeal," he said.
Data from International Food Information Council (IFIC) confirms that the pool of daily snackers in the United States is growing. In fact, Americans who reported they snack at least one time per day jumped 15% since 2021, IFIC's survey showed.
And like Wright, comfort is a likely factor driving Americans, who also reported being habitual stress snackers, to snack more. IFIC's survey found snacking when stressed spiked to include 73% of adults in 2022, up from 58% in 2021. While many Americans turn to options like candy, chocolate, cookies and other treats to satisfy their snack cravings, 1 in 3 said they're making positive dietary changes to combat stress.
To capture this broad group of snackers, WILDE's retail strategy has shifted to engage a much wider audience, including "parents shopping for kids' snacks at Target, health-aware Millennials buying online at Amazon, on-the-go road trippers bulk shopping at Costco, etc.," Wright said.
WILDE's retail footprint now spans 30,000 stores in the U.S. and includes convenience stores, warehouse clubs, natural stores, superstores, national and regional grocery stores and e-commerce retail spaces such as Amazon.
Despite WILDE's position as a healthier chip, the company's top priority is flavor.
"We firmly believe that there's no reason to sacrifice great flavor for a snack you can feel great about eating (without compromise)," Wright said. "We are flavor first and protein second."
WILDE takes flavor inspiration from classic chicken dishes, according to Wright, citing examples like chicken and waffles, barbecue and Nashville hot chicken. The company plans to continue innovating with flavor, with new flavor options planned to launch in 2024.
Subscribe and receive the latest insights on the healthy food and beverage industry.
Join 30,000+ members. Yes, it's completely free.
You May Also Like
---