IFIC 2022 survey: Snacking jumps 15% in 1 year
IFIC 2022 survey: Snacking jumps 15% in 1 year
Nearly three-fourths of American adults snack at least once a day, with more than half indicating they battle stress—which often increased snacking.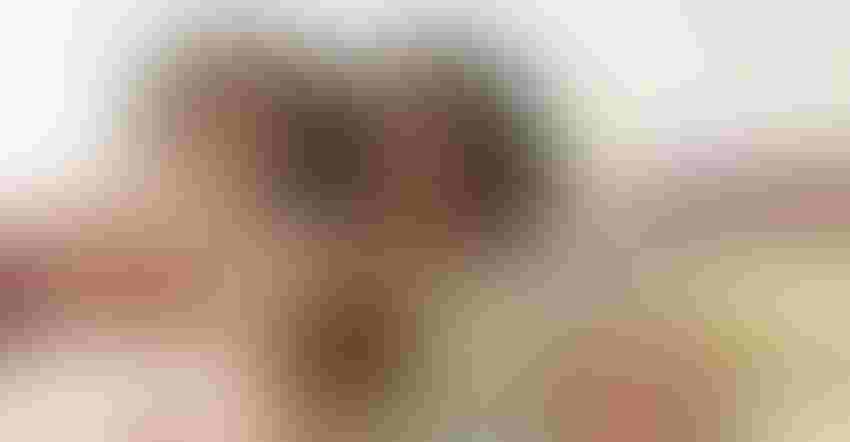 About three-quarters of Americans in 2022 said they snack at least once a day, marking a 15% jump since 2021, according to International Food Information Council's (IFIC) 2022 Food & Health Survey.
The 17th annual survey, which included 1,005 U.S. consumers ages 18 to 80, also uncovered a large uptick in the number of consumers who reported following a diet or eating pattern—from 39% in 2021 to 52% in 2022.
Stress could be the reason more Americans are deciding to partake in at least one snack each day—a habit that spiked to include 73% of adults in 2022 from 58% in 2021, according to the survey. More than half (56%) of Americans said they felt "very" or "somewhat" stressed over the last six months. More Gen Zs (33%) reported feeling "very stressed" than any other generation, followed by Millennials (29%), Gen X (25%) and Boomers (10%).
People who reported feeling very stressed (29%) in the last six months were more likely to snack at least three times a day compared to those who reported feeling only somewhat stressed (10%). Similarly, about 1 in 4 adults (24%) said they always or often eat when they're feeling stressed. 
In the morning, fruit is the snack of choice, with 43% of morning snackers opting for fruit. In the evening, snackers turn to savory/salty snacks (40%), followed by candy, chocolate and other treats (38%), and cookies, cake and ice cream (37%).
On the flip side, 1 in 3 Americans are making positive dietary changes to combat stress. More than half (54%) of people who made changes to their diet/nutrition to address stress said they were trying to eat healthier, while 38% focused on healthy behaviors instead of weight loss, and 37% followed a specific eating pattern or diet.
Overall, more than half of Americans (52%) reported following a diet or eating pattern in 2022—up 13% from 2021. Clean eating (16%), mindful eating (14%), calorie-counting (13%) and plant-based (12%) were the top diet/eating pattern picks in 2022. More than a third of Americans said they follow a specific eating pattern or diet to protect long-term health (35%) and lose weight (34%).
The most popular functional benefit consumers seek in their foods and beverages is energy, with 37% of Americans seeking this health perk. Weight loss/weight management (30%), digestive health (29%), cardiovascular health (28%) and improved sleep (26%) were also among sought-after functional benefits.
Despite continued interest in sustainability—39% said environmental sustainability impacted whether they decided to buy certain foods and beverages in 2022, up from 27% in 2019—high prices at the grocery store could sway purchase decisions away from sustainable options.
When given a scenario with a hypothetical product that cost $3 and another that cost $5 but was produced in ways committed to the fair and equitable treatment of workers, 61% opted for the less expensive option. Consumers responded in a similar fashion when asked about their willingness to pay for an eco-friendly product.
Rachel Adams joined Informa's Health & Nutrition Network in 2013. Her career in the natural products industry started with a food and beverage focus before transitioning into her role as managing editor of Natural Products INSIDER, where she covered the dietary supplement industry. Adams left Informa Markets in 2019.
Subscribe and receive the latest insights on the healthy food and beverage industry.
Join 30,000+ members. Yes, it's completely free.
You May Also Like
---