Inflation drives declining online grocery sales
Inflation drives declining online grocery sales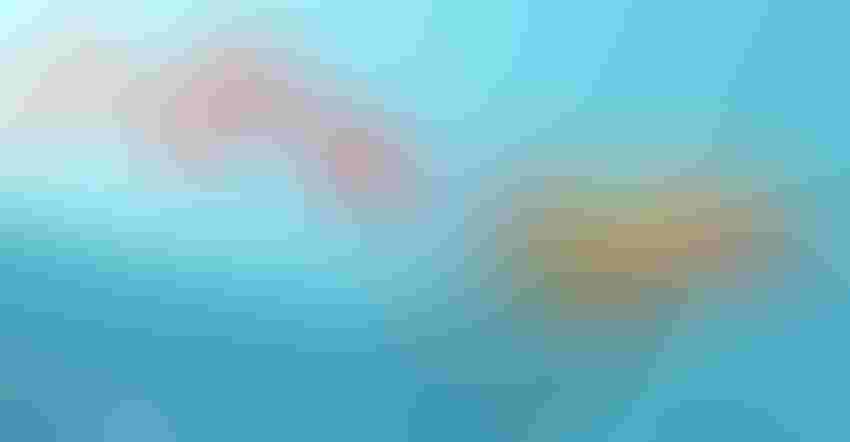 Online grocery sales declined 3.8% in April compared to the previous year to reach $8.1 billion, according to a new survey by Brick Meets Click.
Declining order volume, combined with a smaller shopper base, is driving the drop in sales.
The survey, conducted by Brick Meets Click and sponsored by Mercatus, included 1,746 adults who handle the household's grocery shopping in April.
Delivery-related sales saw the steepest declines—nearly 6% compared to last year—and accounted for nearly half of the decline in total year-over-year sales. The category, which includes orders received from a first- or third-party provider like Instacart or the retailer itself, was responsible for about one-third of total online grocery sales in April.
Pickup, the largest online grocery segment with almost half of total sales, declined by less than 3% versus the prior year. Pickup, or curbside, includes orders that are received by customers inside or outside a store or at a designated location/locker.
Ship-to-home orders, which are received via common or contract carriers like UPS or FedEx, represented the smallest category, clocking in at just over one-fifth of sales in April. Ship-to-home sales declined 3% in April compared to last year.
"It's no surprise that inflation is affecting where and how people shop online for groceries," David Bishop, partner at Brick Meets Click, said. "Some customers may now find pickup a more attractive service since it can help them avoid the higher incremental costs associated with delivery, and others may choose to simply move more of their transactions back into the store."
The survey found total order volume dropped 5.8% in April compared to the previous year, caused by declines in order frequency and a modest drop in the monthly active user (MAU) base.
All categories—delivery, pickup and ship-to-home—saw drops in order volume.
In delivery and ship-to-home categories, increases in average order value (AOV) helped to mitigate declines in order volume. Delivery order volume declined 11% in April compared to the previous year, while the segment's AOV jumped 6% to $84. Ship-to-home order volume dropped nearly 6%, while the AOV increased by almost 3% to $47.
Volume decline in both categories was the result of fewer monthly users, the survey found. The MAU base for delivery and ship-to-home shrunk 9% and 2%, respectively, over the past year. MAUs also received 4% fewer ship-to-home orders during April.
Pickup also saw a drop in order volume of 2% in April compared to the previous year. But, unlike the other two segments, pickup reported a nominal drop in AOV of approximately 70 basis points to $81.
The MAU base for pickup, too, shrunk by about 3%, the survey found. Order frequency among pickup MAUs was unchanged. 
Cost, the survey results suggest, is a key factor driving declining online grocery sales. Mass retail customers were 34% more likely than grocery customers to cite cost (i.e., not paying more than necessary) as the most important factor when deciding where to buy groceries online. When selecting how to receive online orders, pickup customers who used grocery or mass retail were 18% and 11%, respectively, more likely to prioritize cost compared to delivery customers.
Certain food product categories sold online, such as ready-to-eat cereals, have also been hit by the impacts of inflation.
Rachel Adams joined Informa's Health & Nutrition Network in 2013. Her career in the natural products industry started with a food and beverage focus before transitioning into her role as managing editor of Natural Products INSIDER, where she covered the dietary supplement industry. Adams left Informa Markets in 2019.
Subscribe and receive the latest insights on the healthy food and beverage industry.
Join 30,000+ members. Yes, it's completely free.
You May Also Like
---