Food industry hails Trumps appointment for USDA Secretary
Food industry hails Trumps appointment for USDA Secretary
Sonny Perdue's nomination, which must be confirmed by the Senate, was announced just a few days before Trump's inauguration in the White House.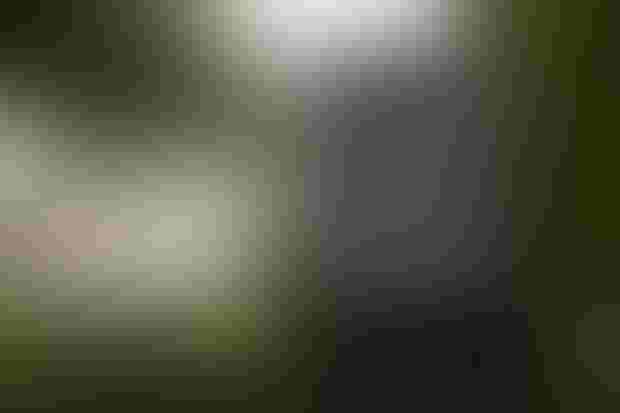 Sonny Perdue, the former governor of Georgia from 2003 to 2011, has been named by President-elect Donald Trump to serve as the U.S. Agriculture Secretary.
Perdue's nomination, which must be confirmed by the Senate, was announced just a few days before Trump's inauguration as the 45th president.
"From growing up on a farm to being governor of a big agriculture state, he has spent his whole life understanding and solving the challenges our farmers face, and he is going to deliver big results for all Americans who earn their living off the land," Trump said in a statement.
The Atlanta-Journal Constitution reported that Perdue, if confirmed, would become the first agriculture secretary from a Southern state since Mike Espy of Mississippi ran the department in the early 1990s.
As agriculture secretary, Perdue would oversee an agency with a budget exceeding $150 billion. USDA, which was created in 1862 during the presidency of Abraham Lincoln, oversees various issues of national importance from agriculture and food safety to conservation of resources.
The 70-year-old Perdue hails from the largest chicken-producing state in the nation, according to the National Chicken Council, a Washington-based trade association.
"Governor Perdue has a strong record as two-term chief executive of Georgia and is acquainted with a wide array of agriculture commodities, from chicken and peanuts to cotton and timber," said Mike Brown, president of the National Chicken Council, in a statement. "As a veterinarian, agribusiness owner and a governor who established an agricultural advisory committee in Georgia, he understands and appreciates the importance of American agriculture both here and abroad. He is a welcomed choice from the 'Broiler Belt.'"
The National Pork Producers Council described Perdue's appointment to Trump's Cabinet as "very good for America's farmers and ranchers." The Grocery Manufacturers Association (GMA), which represents food, beverage and consumer product companies, also weighed in on the former governor's nomination.
"As Secretary of Agriculture, Sonny Perdue's agricultural business background and experience as governor will serve the U.S. well," the trade group said in a statement. "GMA looks forward to working with him on issues key to keeping America's food the safest and most affordable food supply in the history of the world."
Perdue would succeed former USDA Secretary Tom Vilsack, who recently stepped down after leading the agency for eight years during the two terms of the Obama administration. Vilsack is joining the U.S. Dairy Export Council (USDEC) as president and CEO, effective Feb. 1, 2017.
Subscribe and receive the latest insights on the healthy food and beverage industry.
Join 30,000+ members. Yes, it's completely free.
You May Also Like
---