A range of moisture challenges affect frozen ready-to-eat foods
A range of moisture challenges affect frozen ready-to-eat foods
Whether a pizza, pasta, meaty or vegetable-rich dish, a frozen meal's success depends on how well water is managed in the system.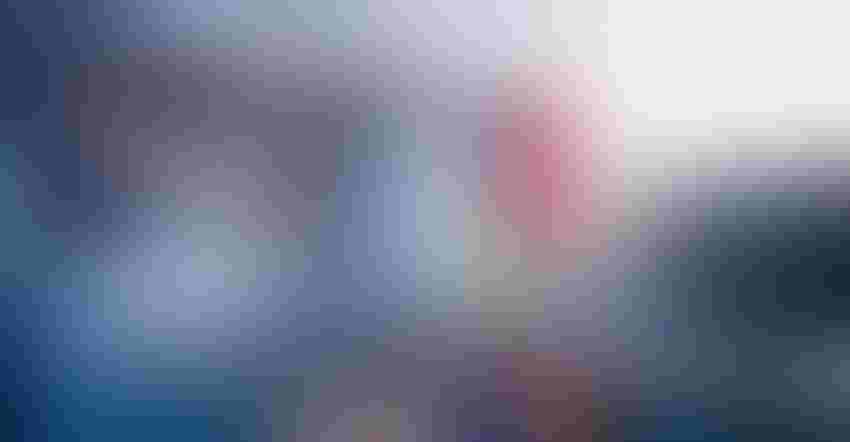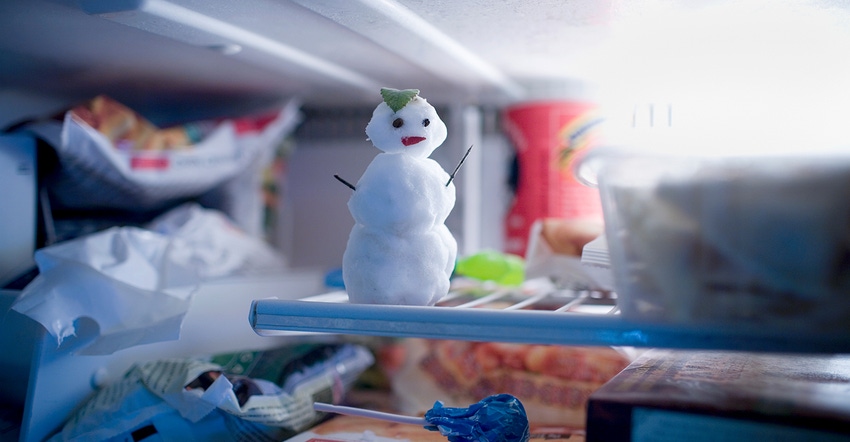 Whether a pizza, pasta, meaty or vegetable-rich dish, a frozen meal's success depends on how well water is managed in the system. Frozen meals typically endure multiple rounds of freeze-thaw cycles. As they go through these phase changes, water in the system can separate out of the food matrix.
"A goal of managing moisture during the freezing process is to retain enough moisture so that the product maintains texture, taste and other attributes such as color and nutrition," said Ron Pagaoa, senior marketing manager, Savory Segment, Ingredion Inc. "Another goal is to retain the right amount of water in the food and the rate that the water freezes. The rate of freezing is important, as it impacts the formation of the ice crystals in the product. Freezing at a slower rate causes larger ice crystals to form that can damage the structure of the food, creating graininess in sauces or sogginess in vegetables as the frozen food thaws or upon reheating. Freezing at a faster rate as seen in the blast-freezing process creates smaller ice crystals, which is desirable, as this leads to better texture and eating experience. Faster freezing also prevents freezer burn, which is basically dehydration occurring in frozen foods when exposed to air appearing as white spots—ice crystals on the food itself."
When it comes to maintaining shelf life in frozen meals, it's all about managing ice crystal formation. Shiva Elayedath, senior technical services manager, Cargill, explained, "Sauces tend to break down as ice crystals grow and recede with each cycle, leaving behind a weepy mess. To make sure our water-management system holds up, we'll often put finished products through 10 or more freeze-thaw cycles, to see what they look like in a worst-case scenario."
Prolonged storage can also lead to moisture loss, destroying the texture of the product. Keeping moisture bound in the food matrix is critical. Because starches and hydrocolloids are so effective at this task, Elayedath calls them "essential" to frozen meals. Yet many options are available, "each with unique properties. Landing on the right combination of ingredients tends to be very specific; what works for one meal may not be the best choice for another," he said.
The use of the appropriate stabilizer systems to manage the water present in each of the components is critical to maintaining product quality through freeze-thaw cycling. Lauren Standifer, senior technologist, Ingredion Inc., suggested that although most hydrocolloids and many starches are effective in freeze-thaw processes to preserve the quality of the product, a specialty system of these ingredients could help bind water during the melt-refreeze process, "thus preventing the formation of large crystals, which improves the resulting texture and appearance for the consumer."
Frozen meals with higher moisture levels can be particularly challenging. For instance, a heavily sauced dish has quite a bit of water, while frozen pizza has lower moisture levels. Erin Radermacher, senior technical services specialist, Cargill, pointed out that although pizza has a sauce, the crust helps hold some of the moisture. "As a result," she said, "water management and stability issues aren't as noticeable in a pizza, as compared to a pasta or rice dish with a moisture-laden sauce."
Managing freeze-thaw cycles is the biggest challenge in developing frozen meals, particularly those with sauces. While developers may love how a sauce looks at cook-up, the real test is how it holds up after it has gone through a few freeze-thaw cycles and then been reheated. "All that temperature abuse can change the viscosity of the sauce, making it critical for developers to evaluate their frozen meals in the same way consumers will," Elayedath said.
Vegetables also have a high moisture content, so freeze-thaw cycles will allow some of that water to seep out. And moisture management must be a consideration in meals incorporating plant-based meat alternatives. "Creating a firm, meat-like bite is already a challenge in these products; any additional moisture migration can soften the meat alternative, detracting from the consumer's sensory experience," Radermacher cautioned.
Other ingredients also come into play. Fiber tends to hold water, so a sauce that's high in fiber may absorb too much water and diminish the sauce component of the meal.
Like what you're reading? To see the full article—including potential solutions to moisture management in frozen foods—download the Frozen ready-to-eat foods – deep dive. 
Cindy Hazen has more than 25 years of experience developing seasonings, dry blends, beverages and more. Today, when not writing or consulting, she expands her knowledge of food safety as a food safety officer for a Memphis-based produce distributor.
Subscribe and receive the latest insights on the healthy food and beverage industry.
Join 30,000+ members. Yes, it's completely free.
You May Also Like
---