FDA issues final guidance on voluntary sodium reduction
FDA issues final guidance on voluntary sodium reduction
The Food and Drug Administration on Wednesday, Oct. 13, issued its final guidance to the food industry on short-term, voluntary sodium reduction goals.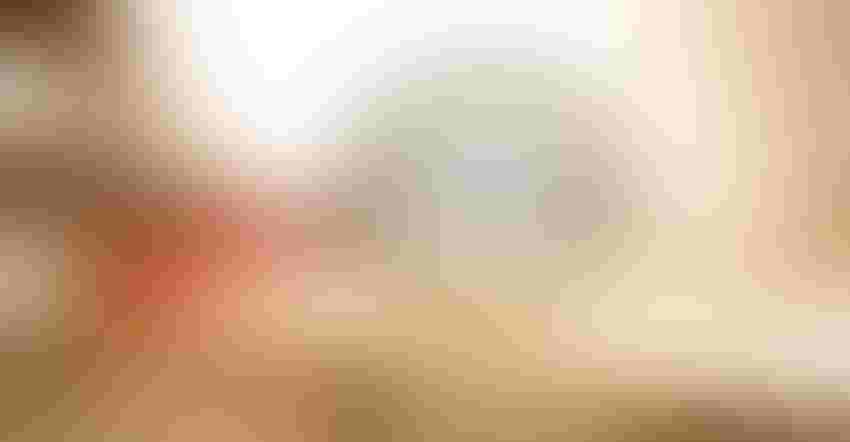 The Food and Drug Administration (FDA) on Wednesday issued its final guidance to the food industry on what it calls short-term, voluntary sodium reduction targets. These targets cover a "broad range of processed, packaged and prepared foods" in an effort to reduce the amount of sodium in the U.S. food supply.
According to FDA, Americans consume, on average, 50% more sodium than the recommended limit for those 14 years of age or older. In younger Americans, the issue is even more dire, as FDA reports upwards of 95% of children ages 2-13 are exceeding recommended limits of sodium for their age.
"Too much sodium can increase the risk for developing hypertension, which, in turn, raises the risk for heart attacks and strokes," FDA noted in its statement. "In the U.S., diet-related chronic diseases are the leading cause of death and disability." FDA went on to note certain racial and ethnic minority groups are affected especially hard. For example, more than 40% of all Americans have high blood pressure, a number that jumps to nearly 60% for non-Hispanic Black adults.
Specifically, the guidance recommends Americans limit their sodium intake to 3,000 mg/day, a roughly 12% drop from previous guidance of 3,400 mg/day.
"This reduction is expected to result in tens of thousands of fewer cases of heart disease and stroke and billions saved in healthcare costs," FDA said. "The FDA believes these targets are feasible to achieve in two and a half years and covers both manufactured foods and foods prepared by commercial establishments, such as restaurants."
This guidance finalizes a 2016 draft guidance, which at the time provided both short- (two-year) and long-term (10-year). FDA noted in its statement that long-term goals have not yet been finalized, stating "The agency will continue its dialogue with industry, monitor and evaluate progress in achieving the short-term targets and expects to issue revised subsequent targets in a few years and continue a gradual, iterative process to reduce sodium intake."
Food & Beverage Insider insights
Potentially aiding FDA's desire to reduce sodium consumption is the fact consumers, too, have shown interest in doing the same. According to the 2019 U.S. Trend Study from HealthFocus International, 50% of consumers are very or somewhat concerned about their own sodium consumption, and 49% say low-sodium statements on food labels are important in purchasing decisions.
However, the COVID-19 pandemic also pushed people back into their homes—and pantries—in ways never seen before; 79% of core snack categories saw a sales increase in 2020, according to IRI. With consumers snacking more than ever, it becomes crucial that available options exist for the health-conscious snacker.
As FDA remarked in its statement, "Reducing sodium across the food supply is a significant step in the FDA's efforts to help reduce the burden of diet-related chronic diseases and advance health equity by creating a healthier food supply."
Subscribe and receive the latest insights on the healthy food and beverage industry.
Join 30,000+ members. Yes, it's completely free.
You May Also Like
---