Dairy alternatives are disrupting the traditional dairy aisle
Dairy alternatives are disrupting the traditional dairy aisle
Demand for dairy alternatives is giving their conventional dairy counterparts a run for their money and causing innovation and disruption in the marketplace.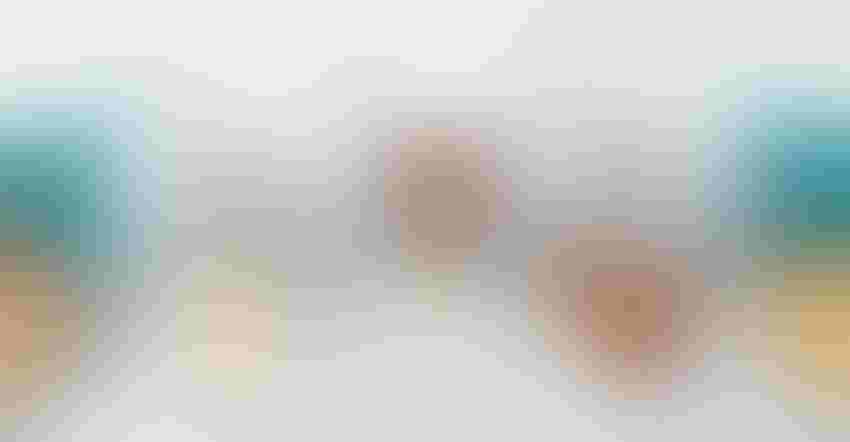 Vegan, vegetarian, flexitarian, meatless Mondays—all terms that were nonexistent or at least relatively obscure to most Americans five, 10 or 20 years ago. Consumer perception of what constitutes a good protein source is expanding to include a wider variety of plant-based protein ingredients that offer a balanced source of protein while catering to dietary and lifestyle restrictions. These ingredients also satisfy consumer demand for clean labels and align with values related to sustainability and eco-consciousness. This translates into disruption throughout the market, including the dairy aisle.
According to Innova Market Insights, plant-based product claims increased by 62% compounded annual growth rate (CAGR) globally between 2013 and 2017, with growth occurring on platforms such as plant proteins, active botanicals, sweeteners, herbs and seasonings and food colors.
Shedding even more light on the meteoric rise of plant-based is a 2019 SPINS study commissioned by the Plant Based Foods Association (PBFA) and The Good Food Institute (GFI) that found U.S. retail sales of plant-based foods grew by 11% in the 52 weeks ending April 21, 2019, reaching a total of $US4.5 billion. With total food sales growing at just 2%, the data depicts a picture in which plant-based products are no longer just a niche market. Further, since April 2017, total plant-based food sales have increased 31% and plant-based foods unit sales are up 8.5%.
"Plant-based foods are a growth engine, significantly outpacing overall grocery sales," said Julie Emmett, senior director of retail partnerships at PBFA. "We are now at the tipping point with the rapid expansion of plant-based foods across the entire store, so it is critical for retailers to continue to respond to this demand by offering more variety and maximizing shelf space to further grow total store sales."
Plant-based food and beverage sales are segmented into two distinct categories—meat substitutes and dairy alternatives. According to Innova, global meat substitute sales are set to grow to $4.2 billion by 2022. New product development in the niche saw 11% CAGR for the 2013-2017 period, and 4 in 10 U.S. consumers increased their consumption of meat substitutes/alternatives during 2017. In the U.S., the plant-based meat category alone is worth more than $800 million, with sales up 10% in 2019, according to PBFA. In fact, plant-based meat now accounts for 2% of retail packaged meat sales.
Continued success for the meat substitute category is projected as brands continue to launch innovative products at retail and more restaurants add plant-based alternatives to their menus. However, it's the dairy alternative sector that is driving robust growth for the entire plant-based nutrition category.
Demand for dairy alternatives is giving their conventional dairy counterparts a run for their money and causing innovation and disruption in the marketplace. The dairy alternatives market has seen rising levels of interest in recent years, spurred mainly by consumers increasingly looking for lactose-free, dairy-free and plant-based/vegan options as healthy lifestyle choices, rather than regarding them as simply for those with allergies or intolerances.
To read this article in its entirety, check out the Formulating for Success in the Dairy Alternative Aisle – digital magazine.
Subscribe and receive the latest insights on the healthy food and beverage industry.
Join 30,000+ members. Yes, it's completely free.
You May Also Like
---