IFT 2020 going virtual, other industry events canceled amid COVID-19 pandemic
IFT 2020 going virtual, other industry events canceled amid COVID-19 pandemic
IFT 2020 is transitioning to a virtual show, while other industry events are forced to cancel for 2020.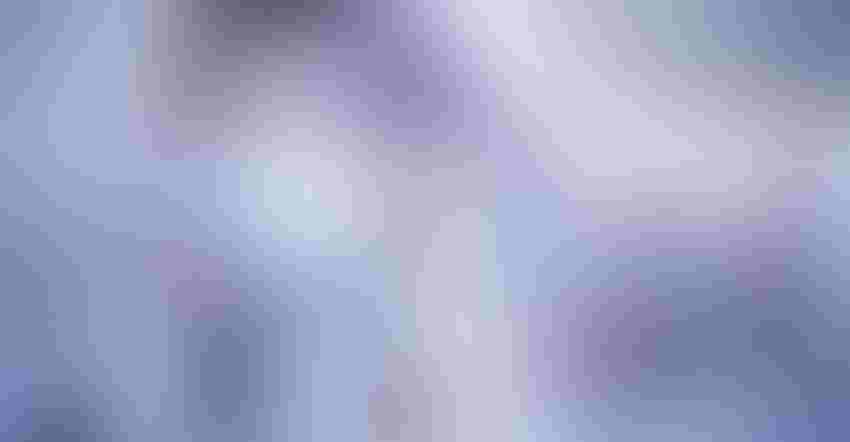 As the global COVID-19 pandemic continues to cause major disruptions and cancellations across all walks of life, the food and beverage industry has been forced to make some difficult decisions. The latest in that line of decision-making comes from the Institute of Food Technologists (IFT), which announced Monday, March 30 that its annual Event and Food Expo will transition into a virtual experience.
"After thoughtful consultation with leaders and partners within the food industry and academia, IFT's Board of Directors made the difficult decision to transition the onsite annual meeting and food expo into a virtual experience," IFT president Pam Coleman said in a statement. "This was felt to be the best and safest course of action after careful consideration of evolving COVID-19 pandemic developments."
"It would be a disservice to the members of our community and the broader food ecosystem if we were to cancel IFT's annual event in its entirety," added IFT CEO Christie Tarantino-Dean.
In addition to the statement, Coleman recorded a video message, which can be seen here.
The event, originally scheduled to take place in Chicago from July 12-15, will now offer "an even more inclusive opportunity to support IFT's overarching purpose of gathering the global science of food and food innovation community together to share, learn, connect, and inspire the future of food," IFT said in its statement. The decision comes now, more than three months in advance, in part to "allow our valued attendees, exhibitors, and stakeholders the time needed to make necessary travel and planning adjustments."
Other events within the food and beverage industry were not so lucky, however. On March 24, the National Restaurant Association announced the cancellation of its 2020 show, originally scheduled to take place in Chicago from May 16-19. A joint statement from Winsight LLC CEO Mike Wood and National Restaurant Association interim president and CEO Marvin Irby read:
We recognize the critical importance of the Show to the industry and we know that this will come as a disappointment to those who had planned for months to attend. While it is not the outcome we wanted, amid all the uncertainty around the COVID-19 pandemic and the immense strain it has put our industry, the safety of our attendees, exhibitors, sponsors, vendor partners and our own staff is paramount. This is our community and we all must be kept safe.
Originally scheduled for nearly the same time and place, the 2020 Sweets and Snacks Expo has also been canceled for 2020. Set to take place in Chicago from May 18-21, the 2020 show will not go on.
"Of course, we are disappointed not to be able to offer the experience, inspiration, insights and connections so many in our community have come to rely on in association with the event, but the health and welfare of our community is our top priority," National Confectioners Association (NCA) president and CEO John Downs said in a statement. General questions about the cancellation are addressed in an FAQ page on the event's website, which can be found here.
While neither event will happen in 2020, both the National Restaurant Association and NCA are already preparing for 2021.
Another industry event, the 2020 Specialty Food Association (SFA) Fancy Food Show, has not yet made an official decision on cancellation or postponement. With the show scheduled to take place from June 28-30 in New York City – one of the hardest-hit cities in the US – however, it is difficult to imagine that event going on as planned. In a video statement, SFA president Phil Kafarakis said "As soon as we know what's going to happen…we will immediately communicate them to you directly."
When that decision is reached, and as more industry events are forced to make similar difficult decisions, we will update you as well. 
[UPDATE]: On March 31, yet another industry event was canceled for 2020. The International Dairy Deli Bakery Association, (IDDBA), announced IDDBA 2020, scheduled for May 31-June 2 in Indianapolis, is cancelled due to the worldwide COVID-19 pandemic. 
"Our hearts go out to all those with family and friends battling this virus", said Mike Eardley, IDDBA CEO and President, in a statement. "Global impacts and hardships that our members, community, and industry continue to face while carrying the daunting responsibility to keep food on our tables during these difficult times, has been unlike anything I have seen in my lifetime of being in this business."
IDDBA did note that planning for next year's show in Houston, scheduled for June 6-8, 2021, is "already underway and continues."
Subscribe and receive the latest insights on the healthy food and beverage industry.
Join 30,000+ members. Yes, it's completely free.
You May Also Like
---